Brief
How can Well Pharmacy be future proofed to remain relevant and competitive in an increasingly digital marketplace? 
Research Insights

A number of interviews were conducted with a diverse set of people regarding their pharmacy and health. My partner Sarrah and I spoke to pharmacists as well as patients about the way they interact with one another. We found three main insights we wanted to address. 
Staff were rushed and often couldn't provide a personal and friendly service that Well pride themselves on. Stock levels were a common problem for patients. Interestingly, we found that a diverse range of patients had diverse opinions about pharmacies. Some loved the traditional methods, whilst others needed a convenient redesign of the system.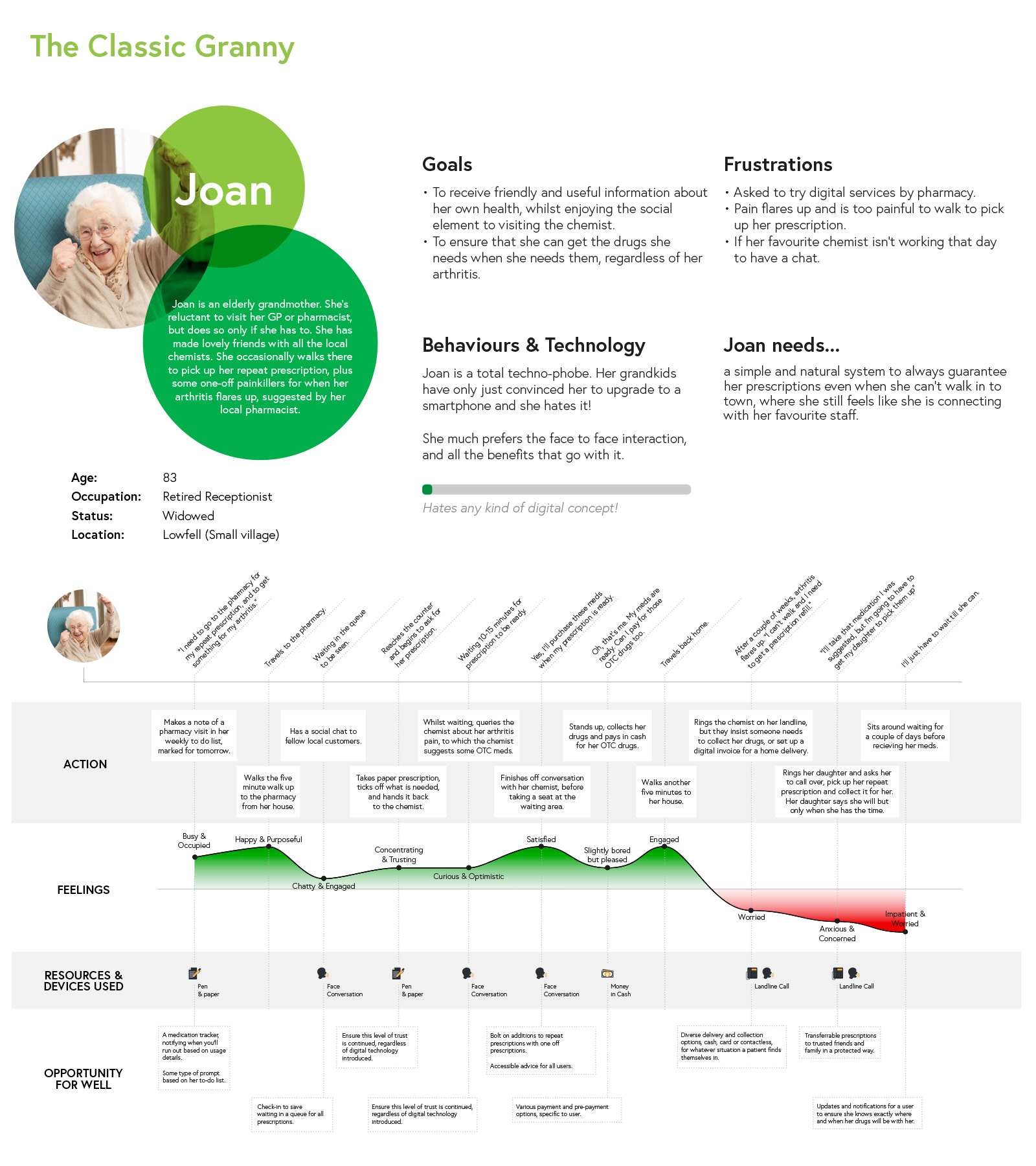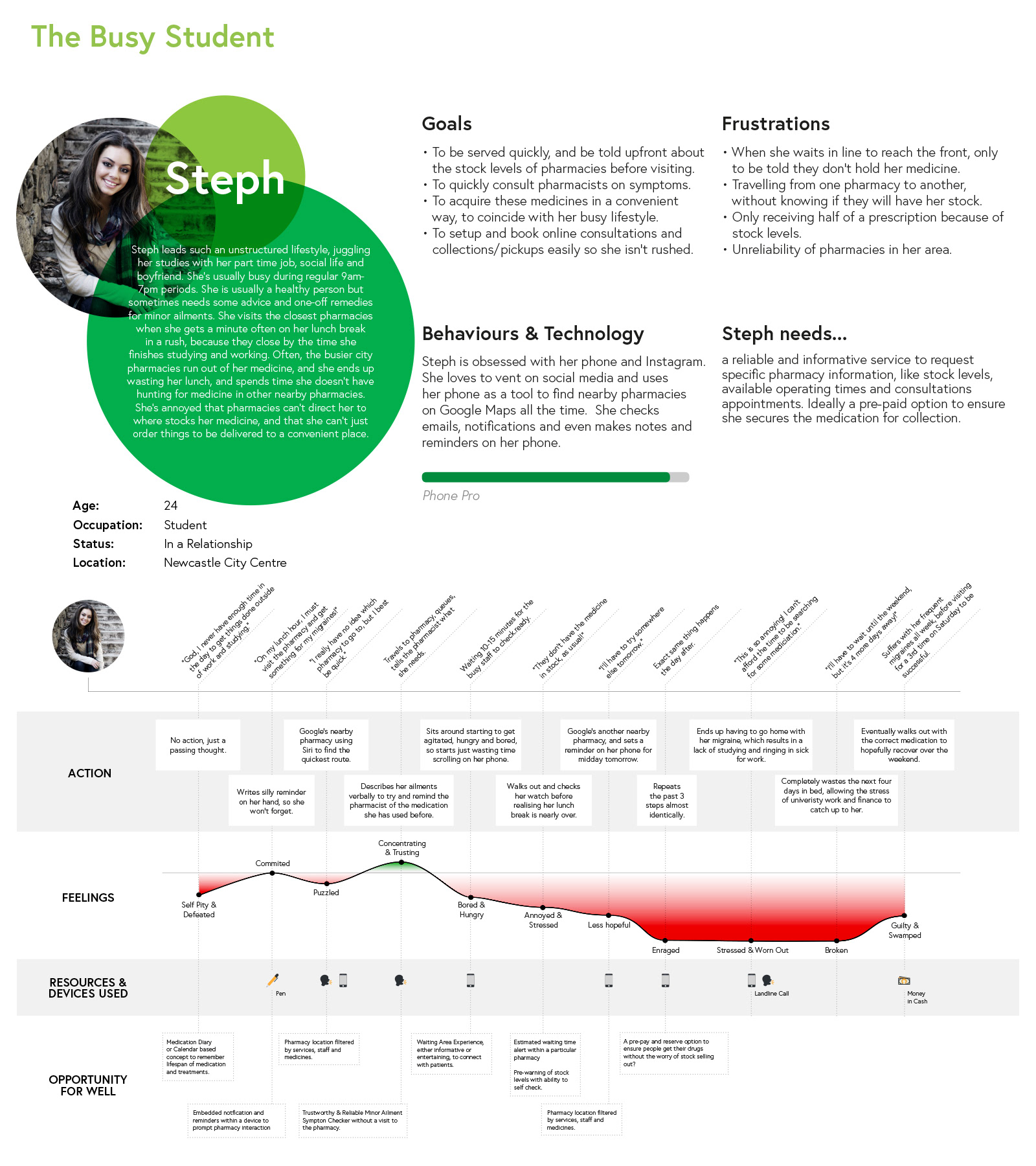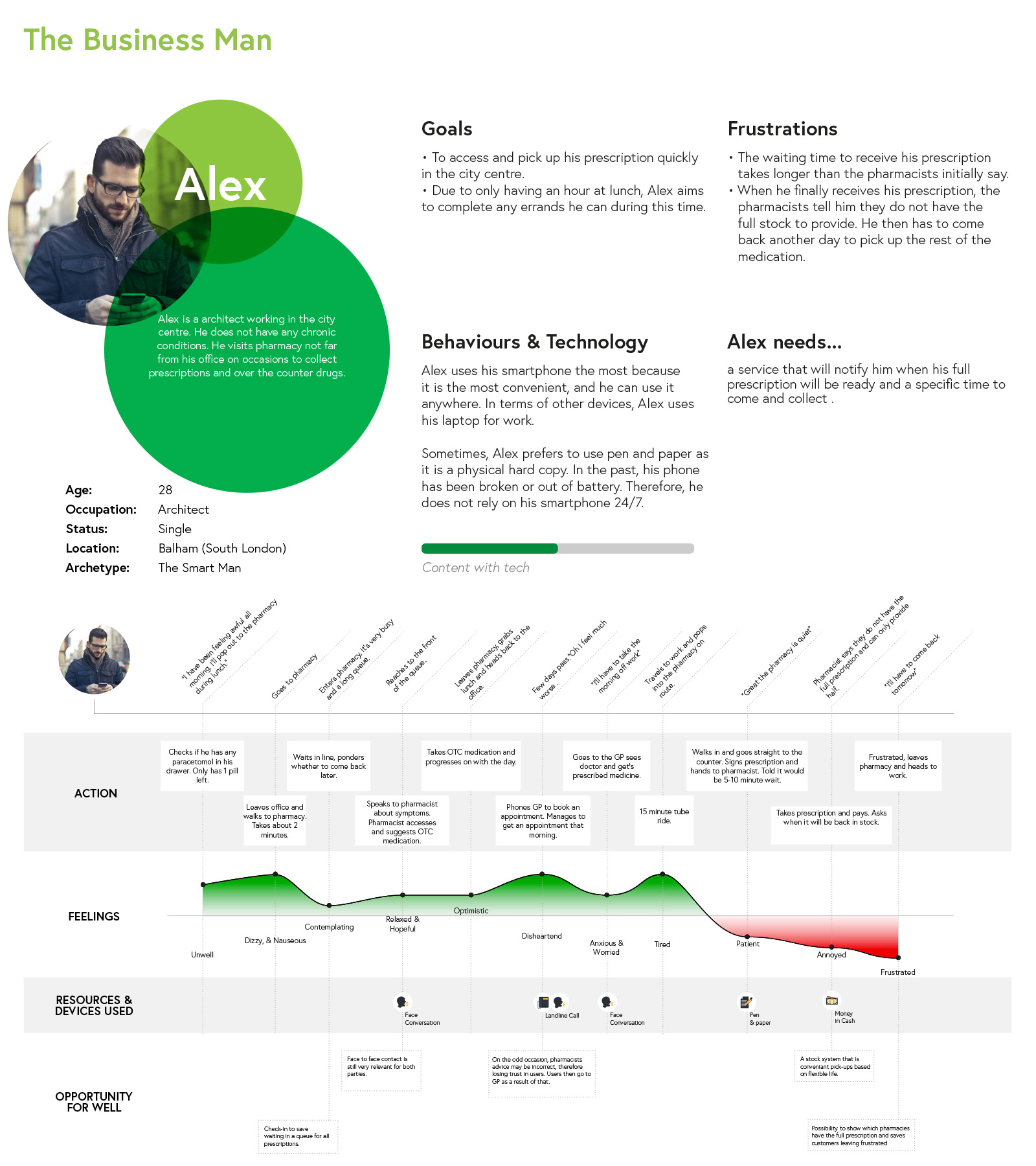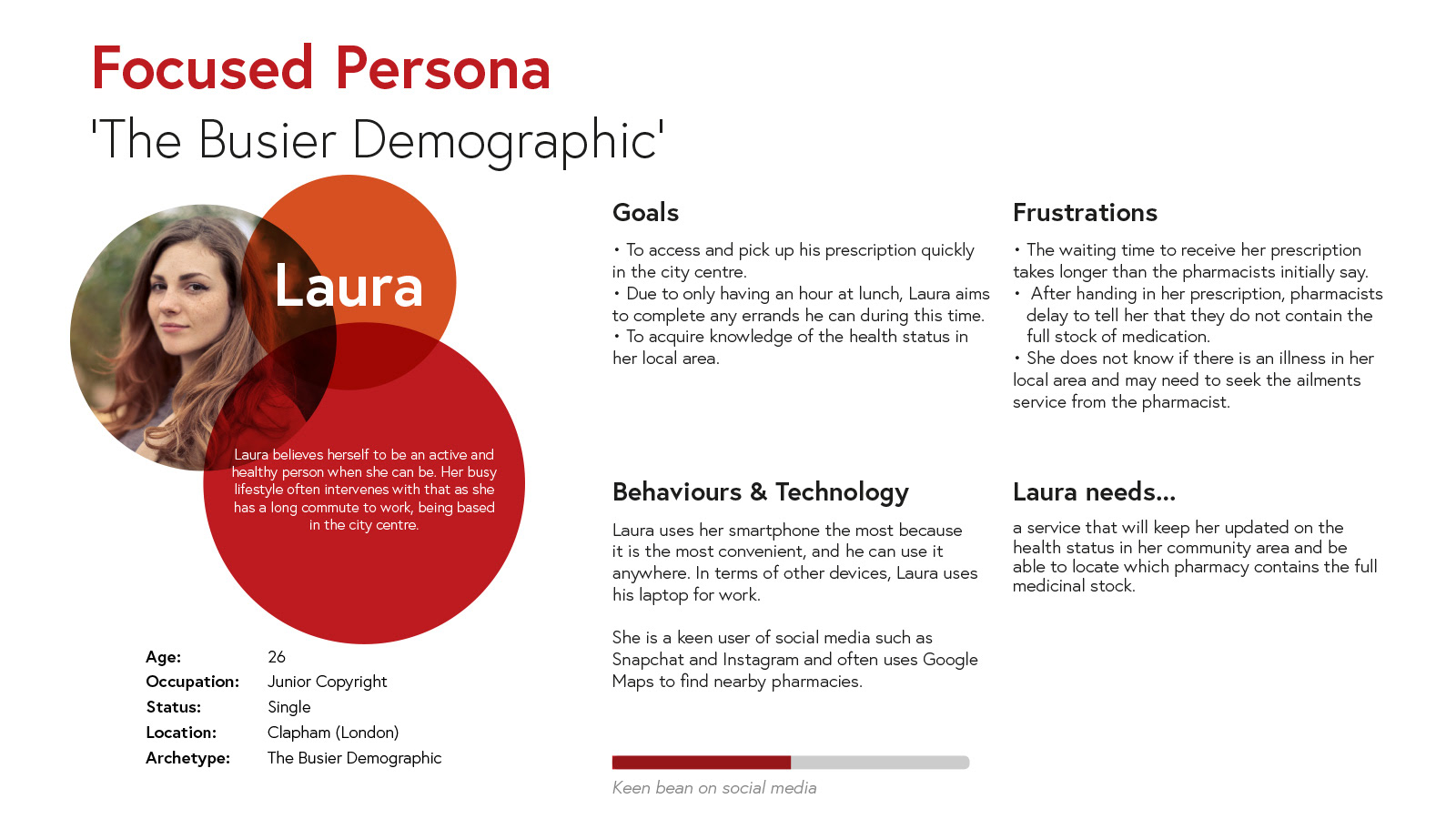 Development

We looked at the current market, as well as exploring Well Pharmacy brand values. We considered tangible devices for home re-ordering, and even a futuristic smart home cabinet to track medication. We also thought about a diary based system for users to understand their health better, for a peace of mind. 
Realisation

With such a diverse user pool, we needed to create a flexible solution. We decided to create a system based on Big Data. We knew Well pharmacy promised 'personal healthcare in the heart of the community.' We therefore enforced the idea of community, promising health news specific to the individual, as well as their local community.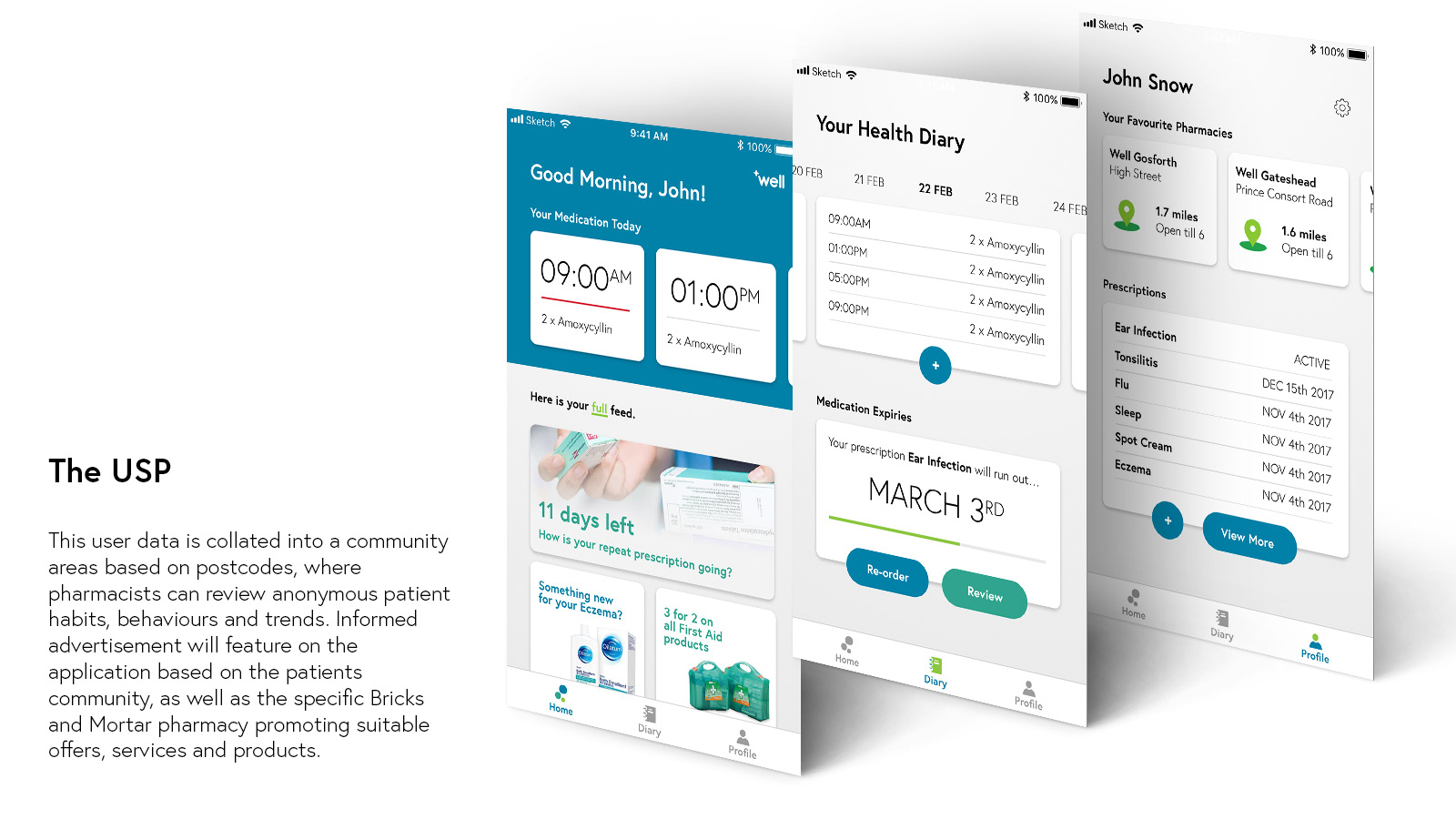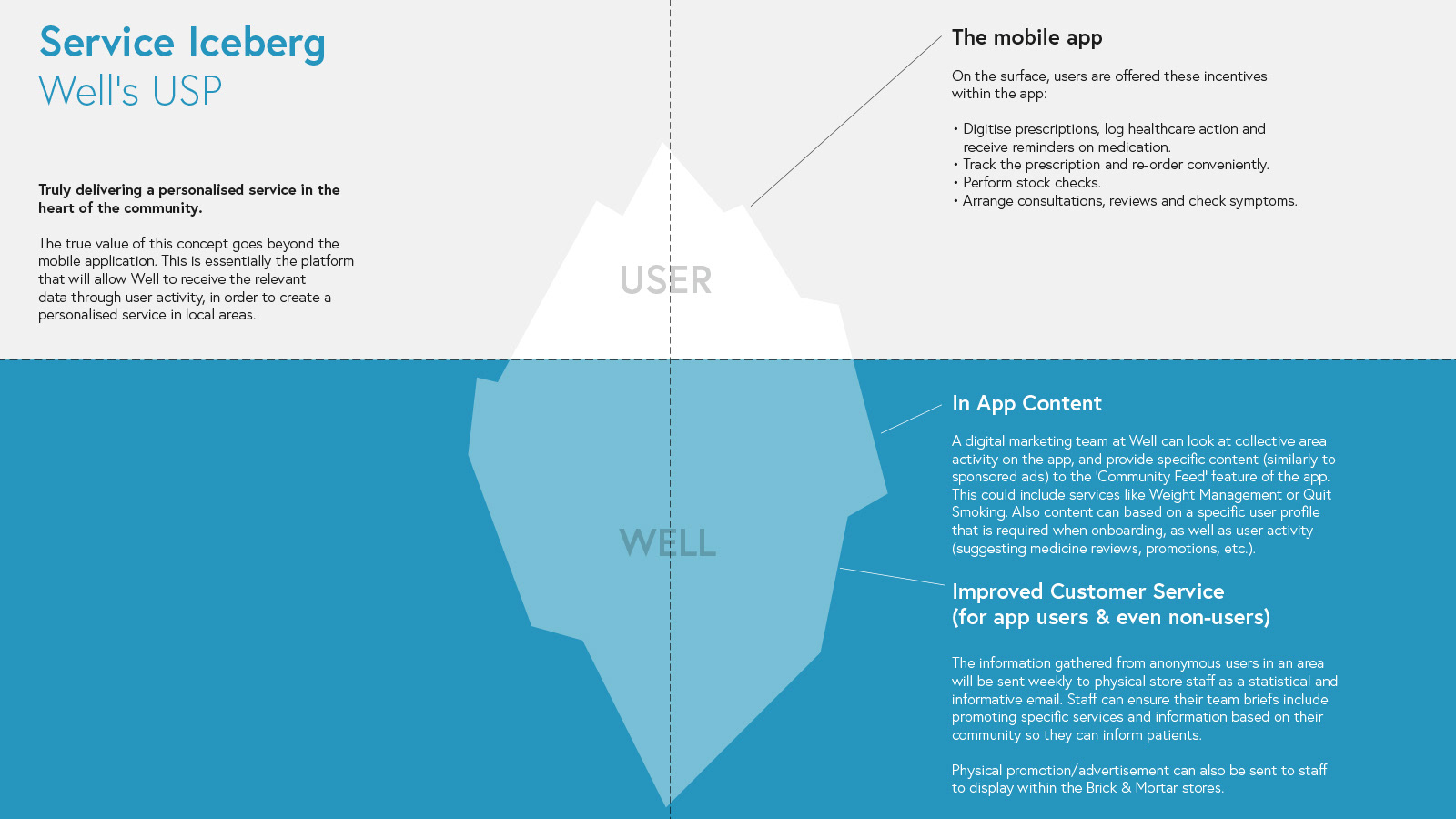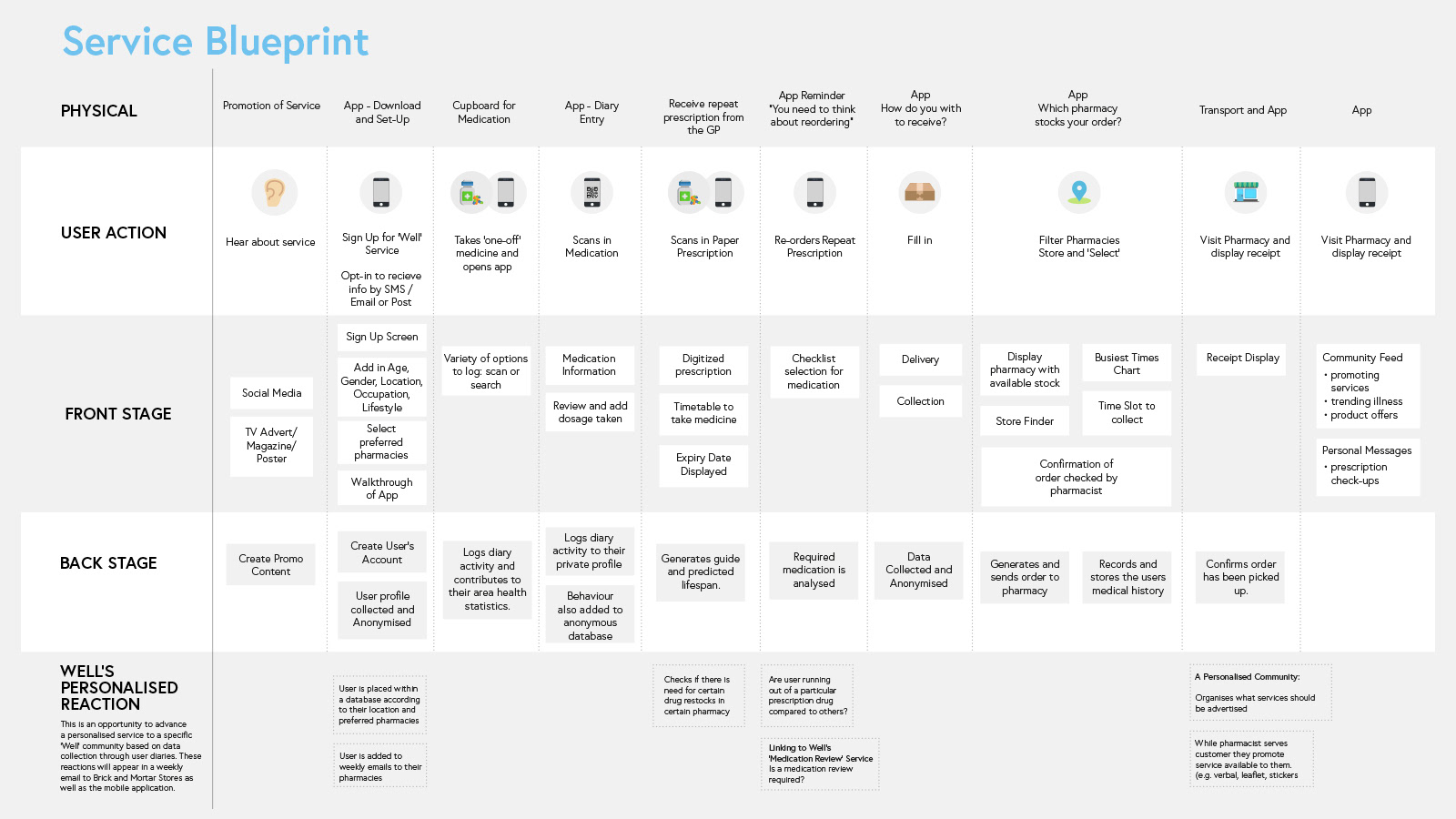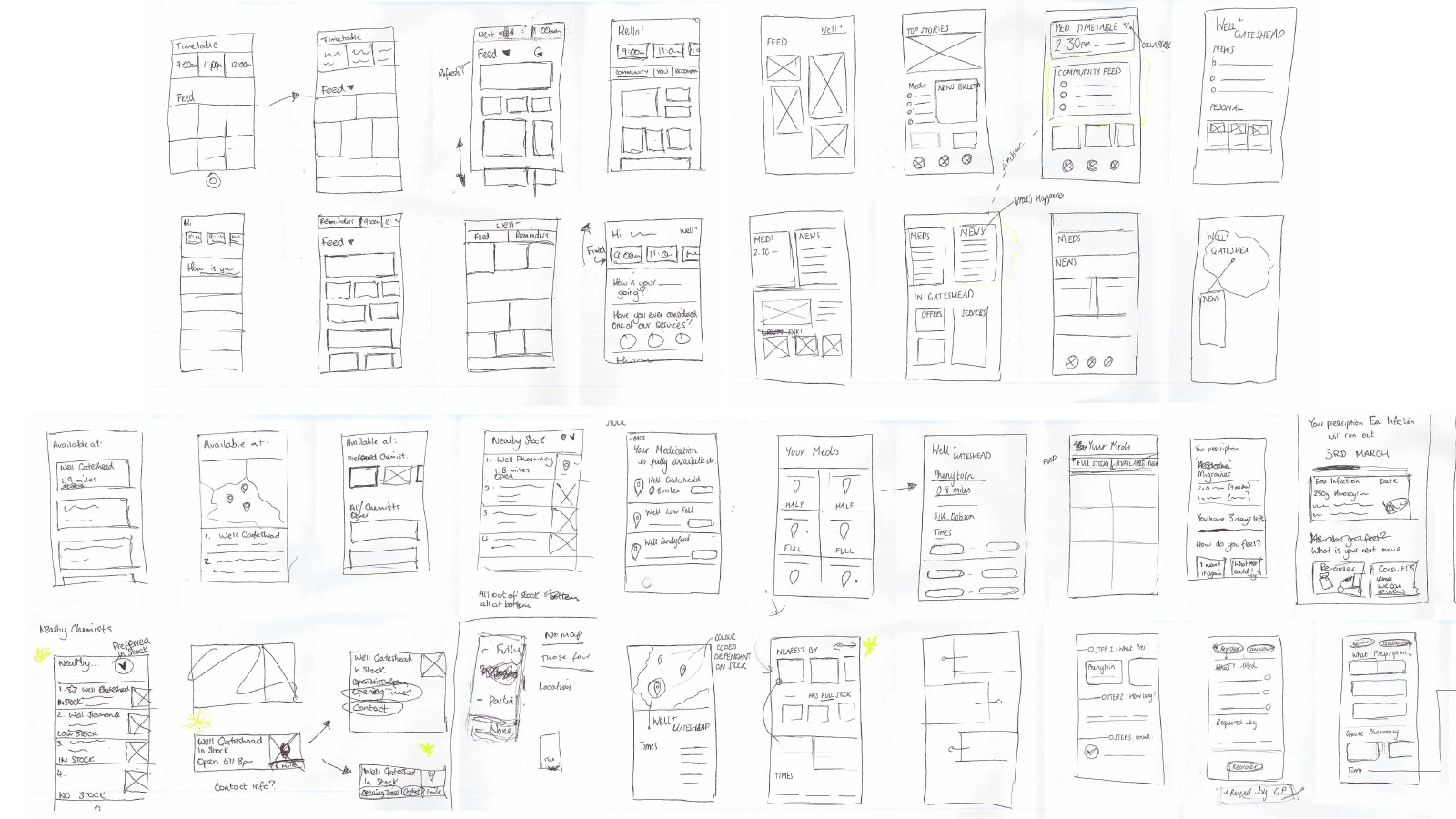 Final Solution

A personal health diary application for Well customers to log and review their medication and health activity. Using Big Data, Well can offer localised and personal content to communities.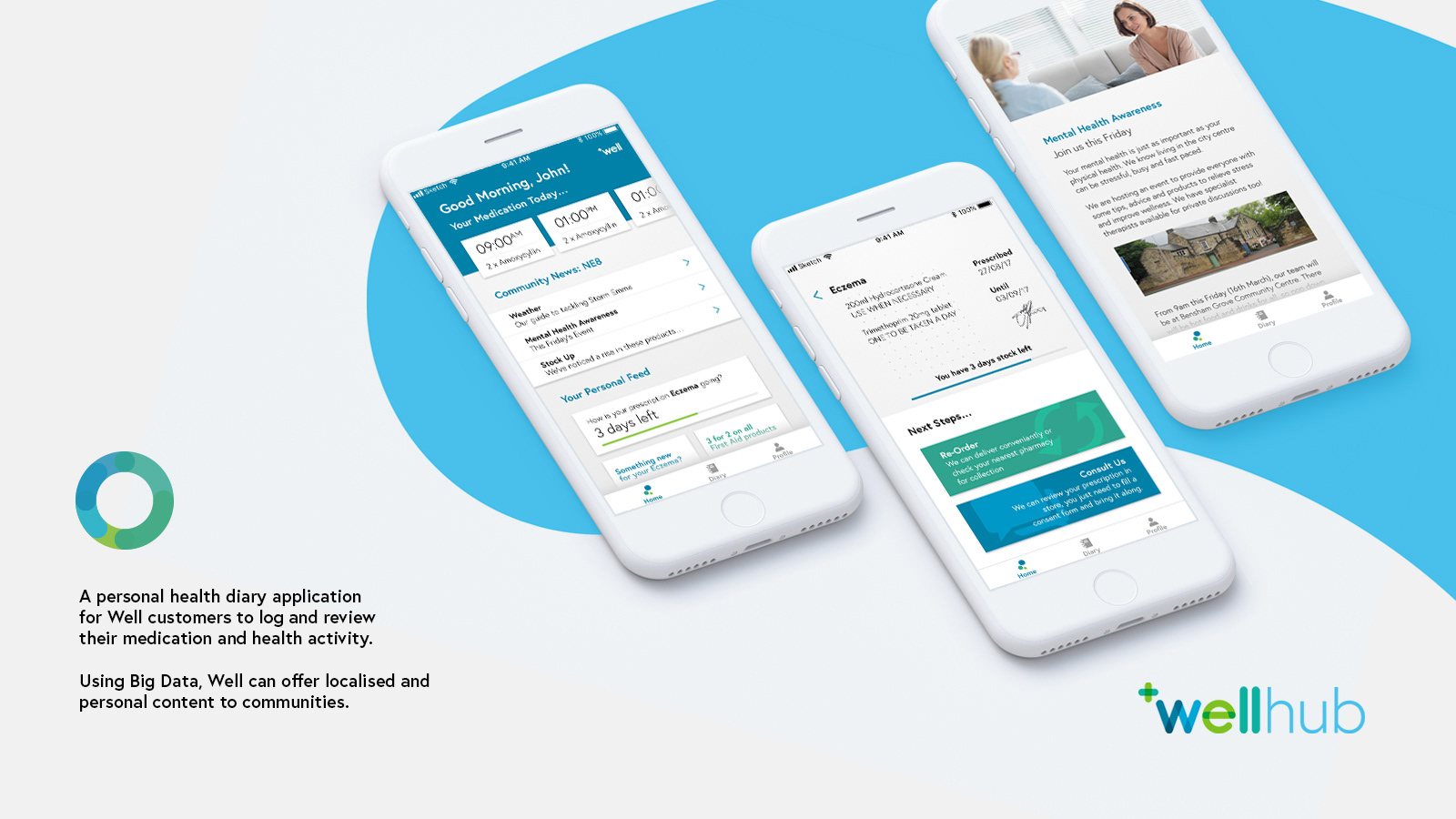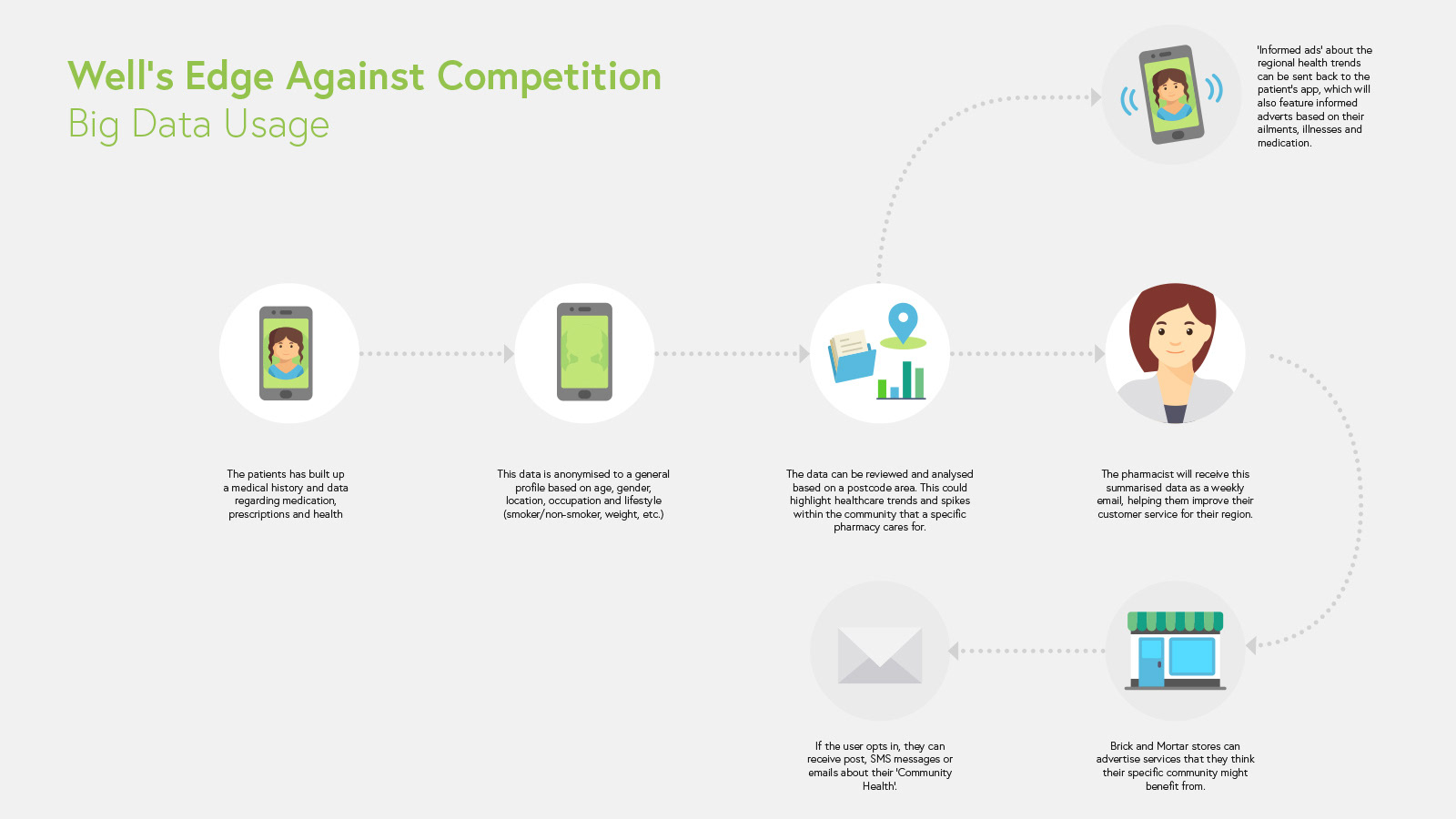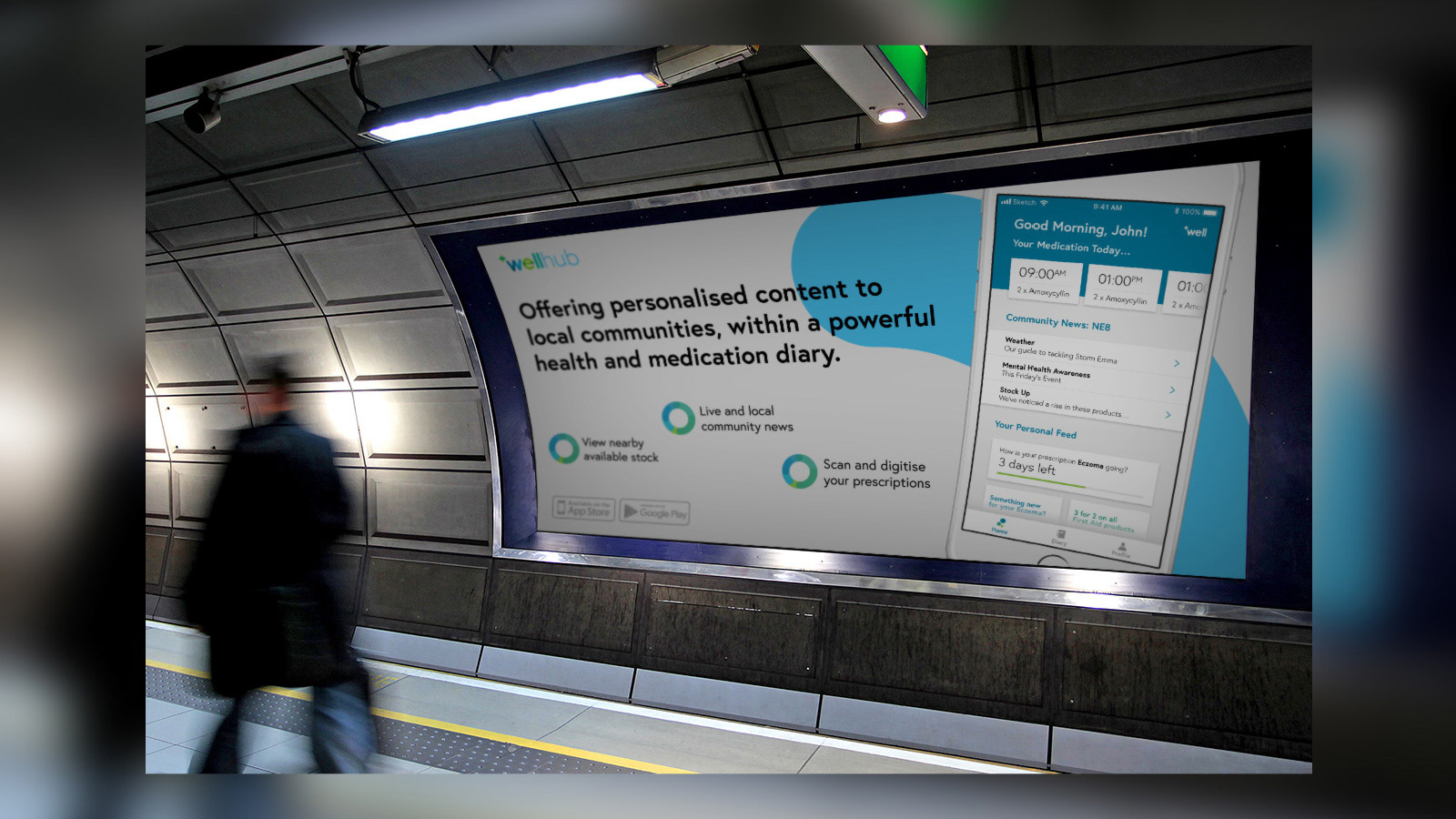 Role:
UX Researcher, UI / UX Designer, Video Director, Animator
Tech & Resources:
InDesign, Illustrator, After Effects, Flinto
Clients:
University Project, Well Pharmacy