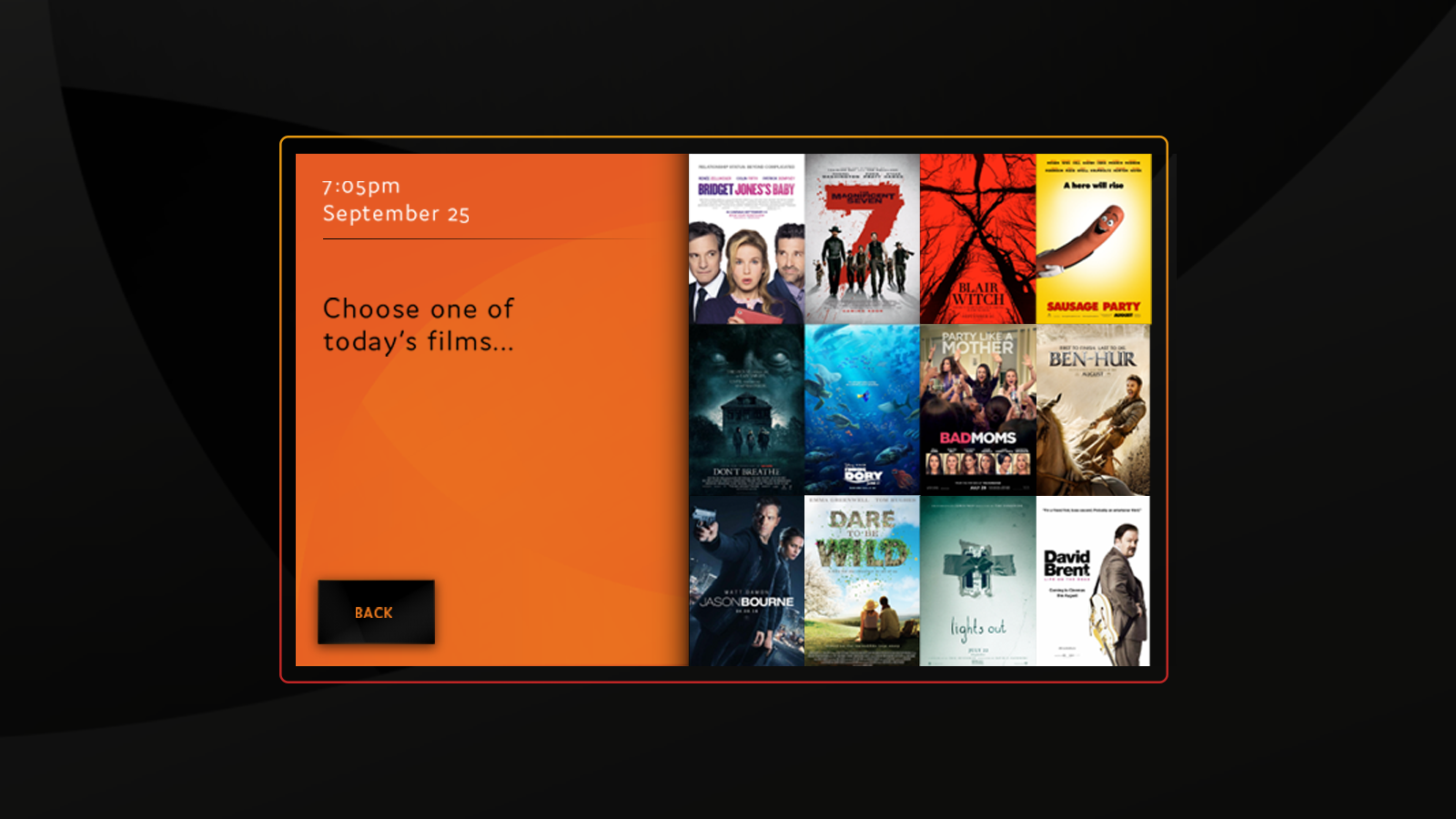 Brief
Conduct a thorough evaluation of different interface and application designs, improving the efficiency, hierarchy and clarity of a chosen interface.
Research Insights

This brief wasn't necessarily 'pick the worst interface and improve it'. The interface of Vue's ticket machine was effective in one sense, but illogical in another. It created this left sight/right side difference. The left side was always interactive (input) and the right was the display (output). However, it has poor consistency in terms of colour coding, as well as confusing animation. I looked at video streaming trends and how visual they made the process.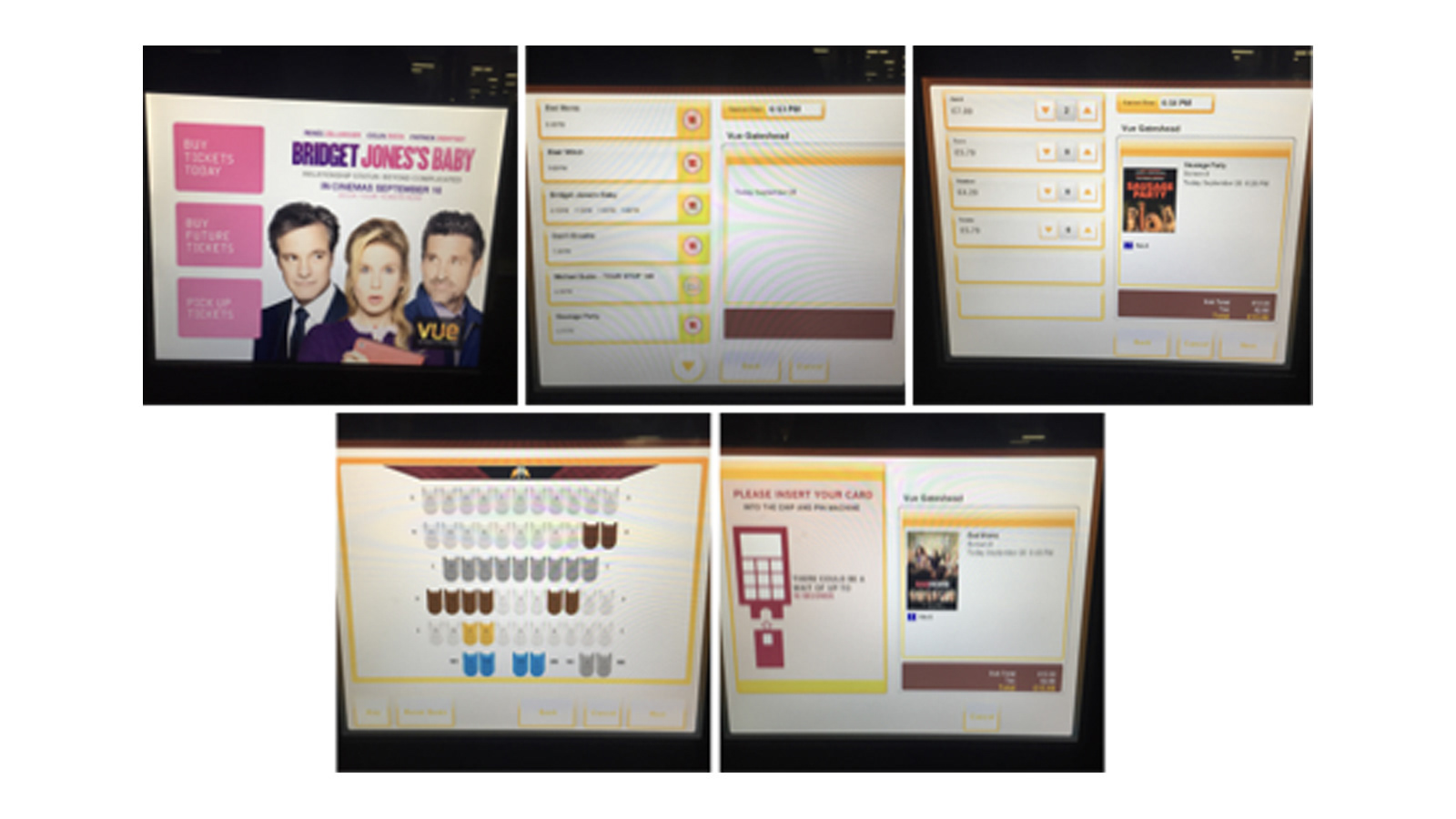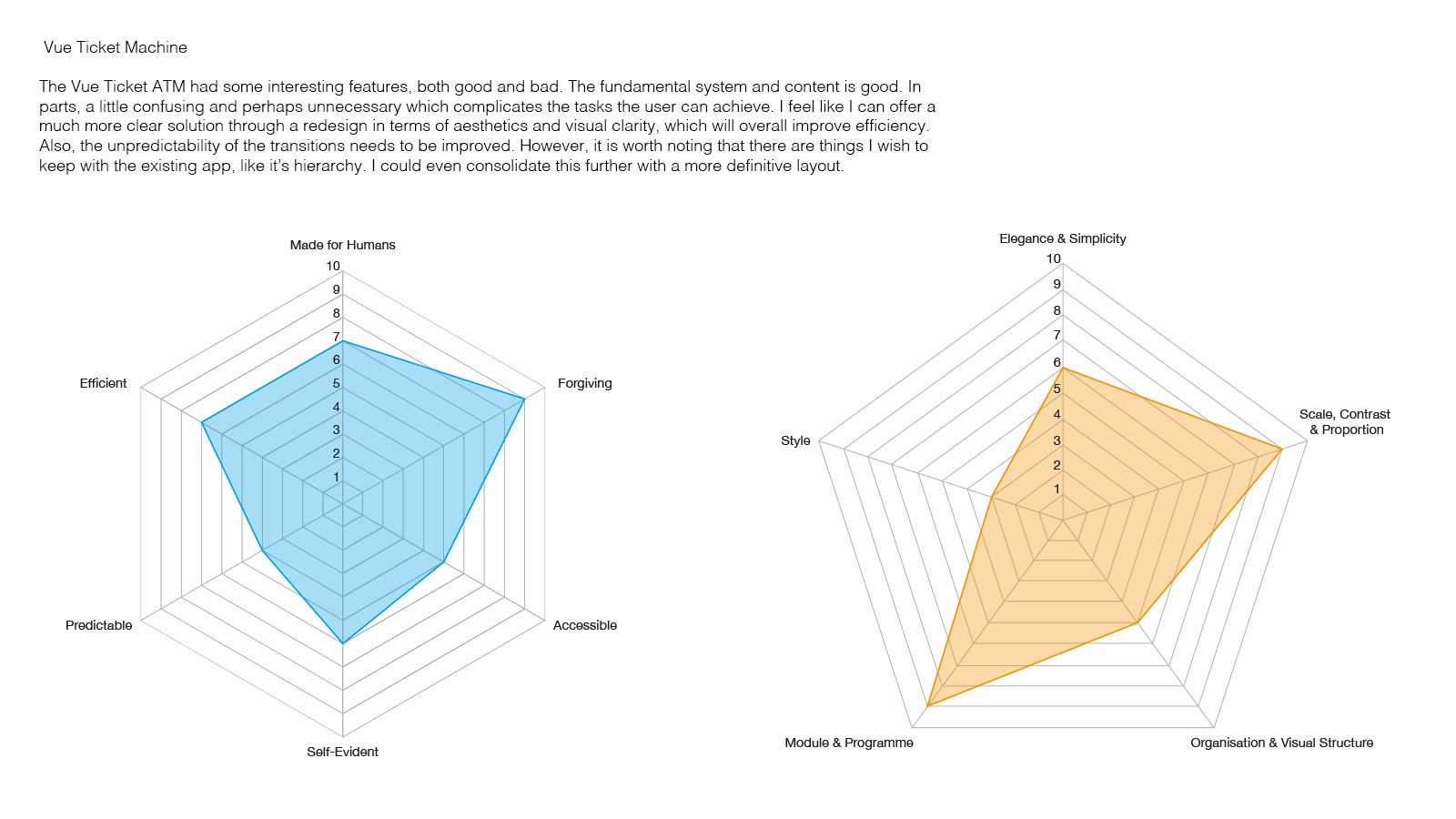 Development

I really wanted to push the Vue brand on this redesign, as well as add stylish animation that was functional and indicative. The decision was made to scrap the prototype as a final design, as After Effect's ensured I could animate the design to guide the user through the process more efficiently. It was essential to be consistent with buttons and colour, in order to create a recognisable design system.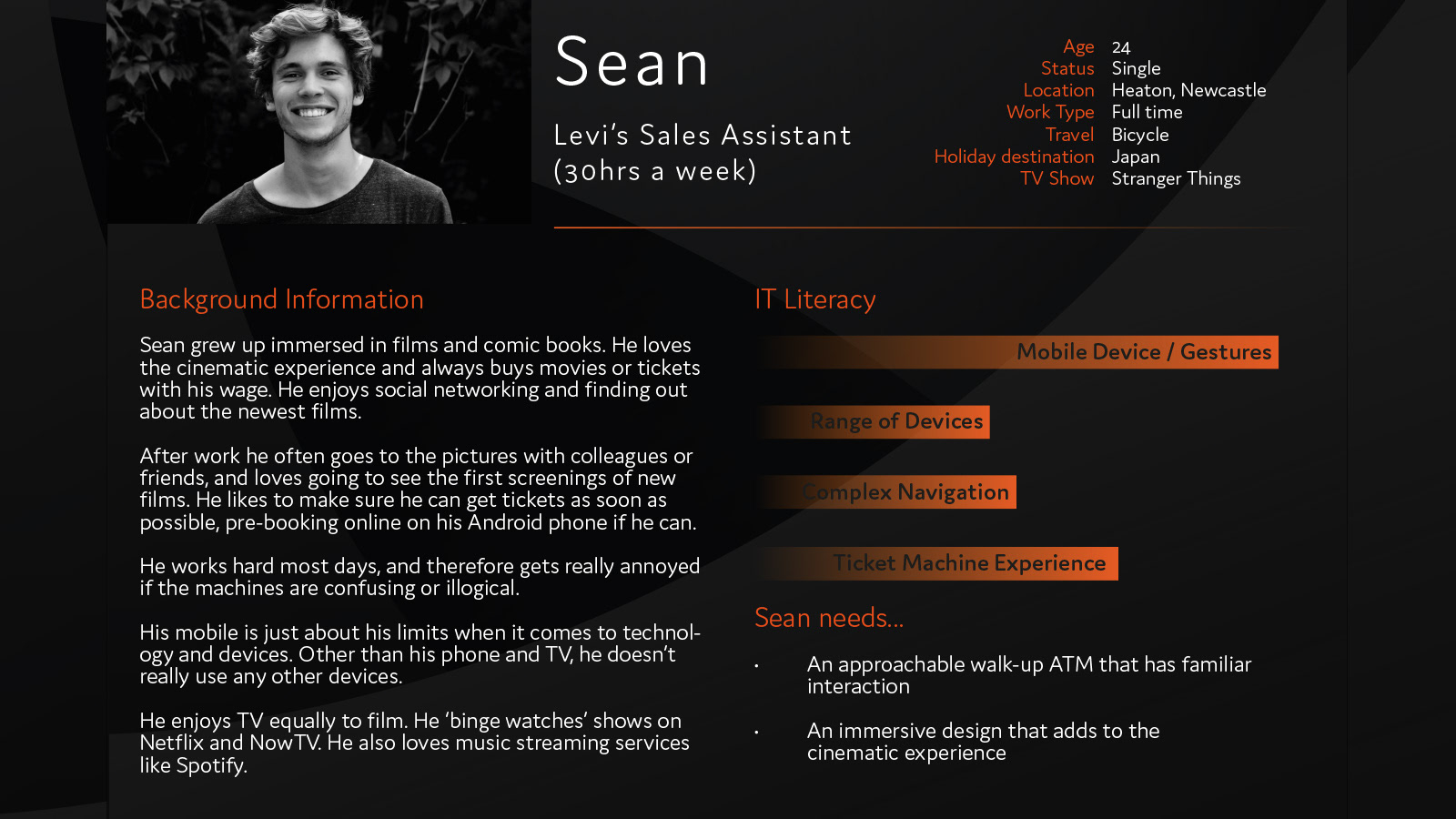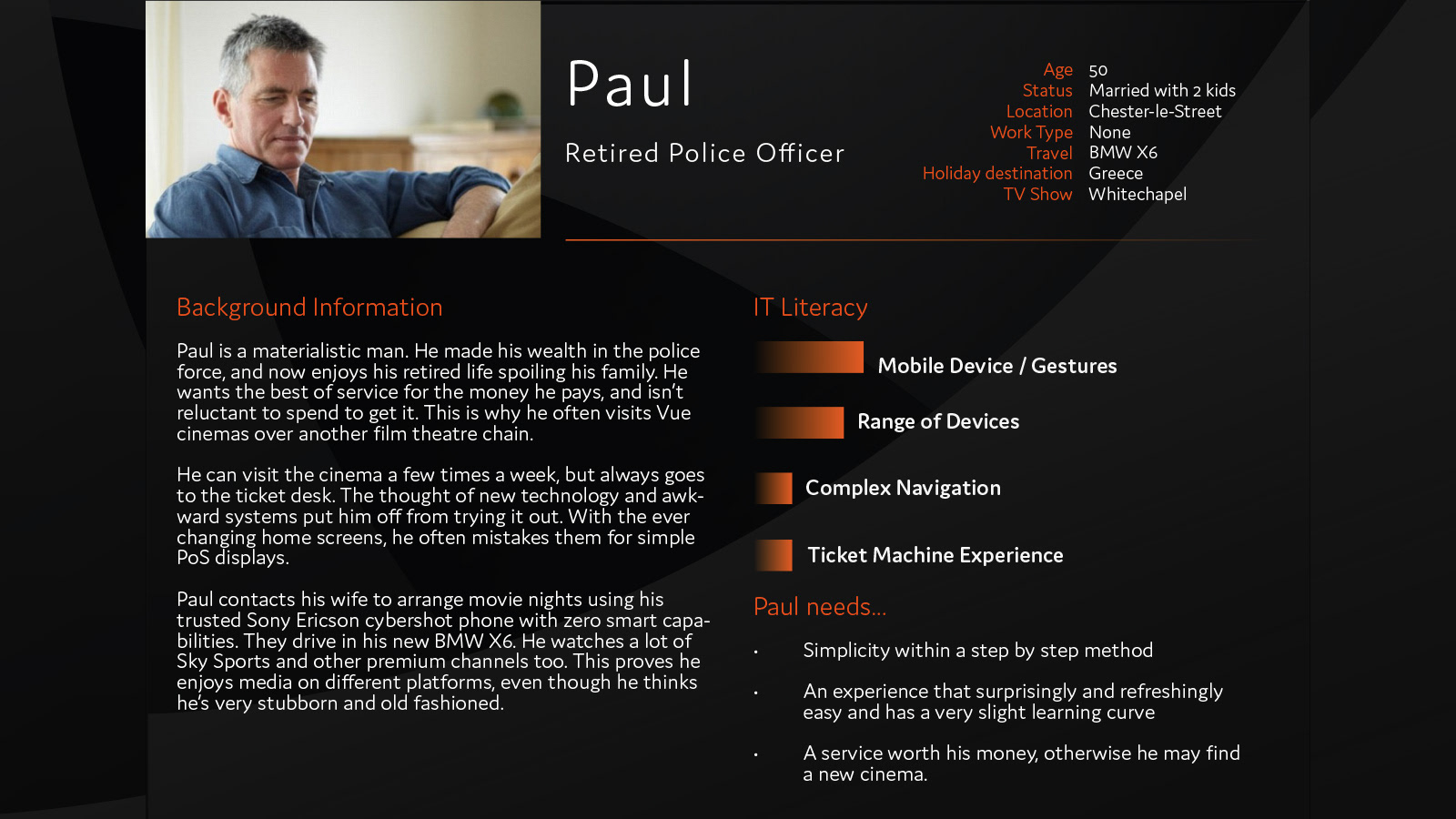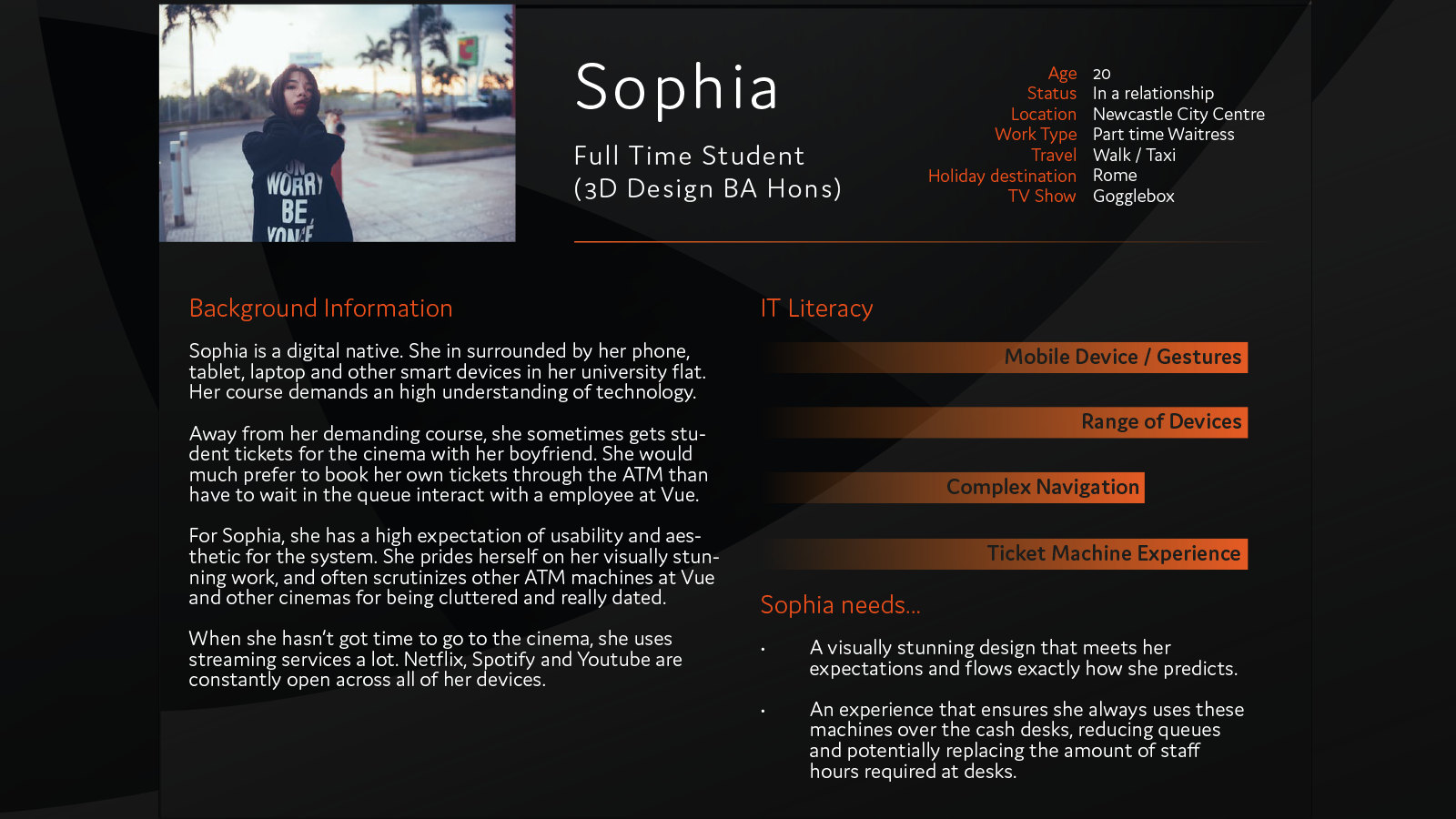 Final Solution

A slick and refined interface with consistency in terms of layout, colour, sound and animation. It is accessible as it is visual. I present a library of films, using motion and material design principles to guide the user simply through the process of booking tickets.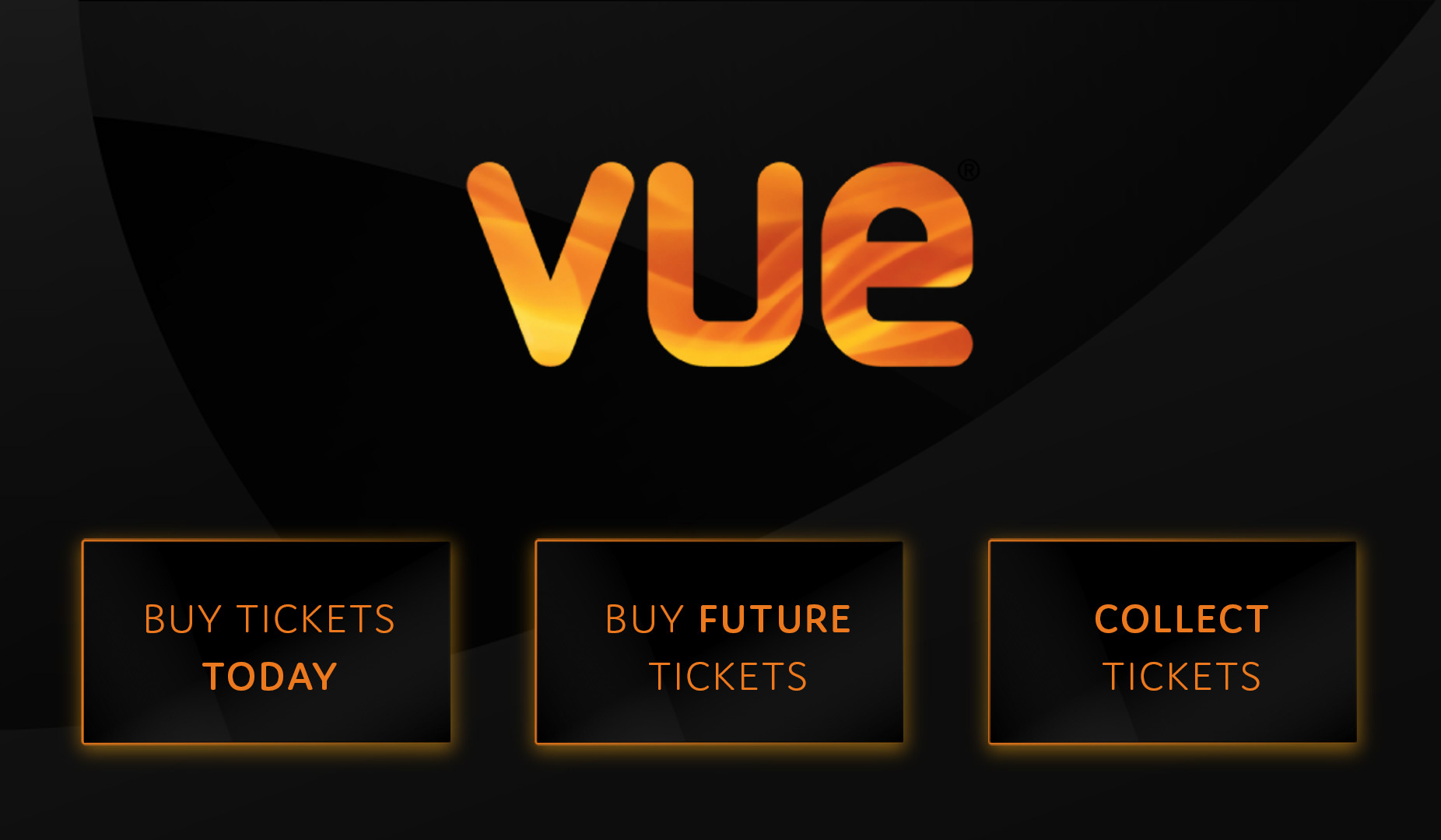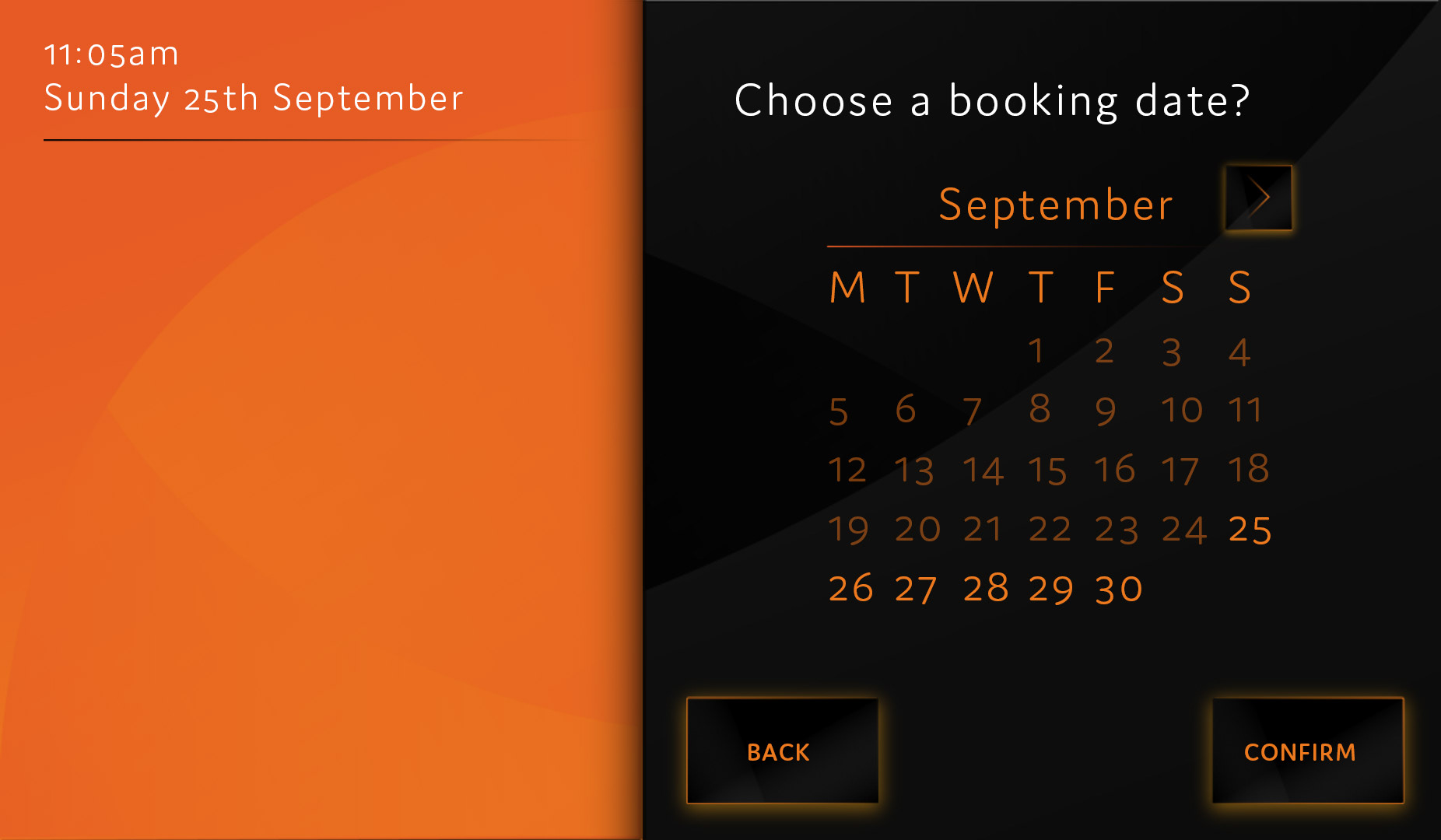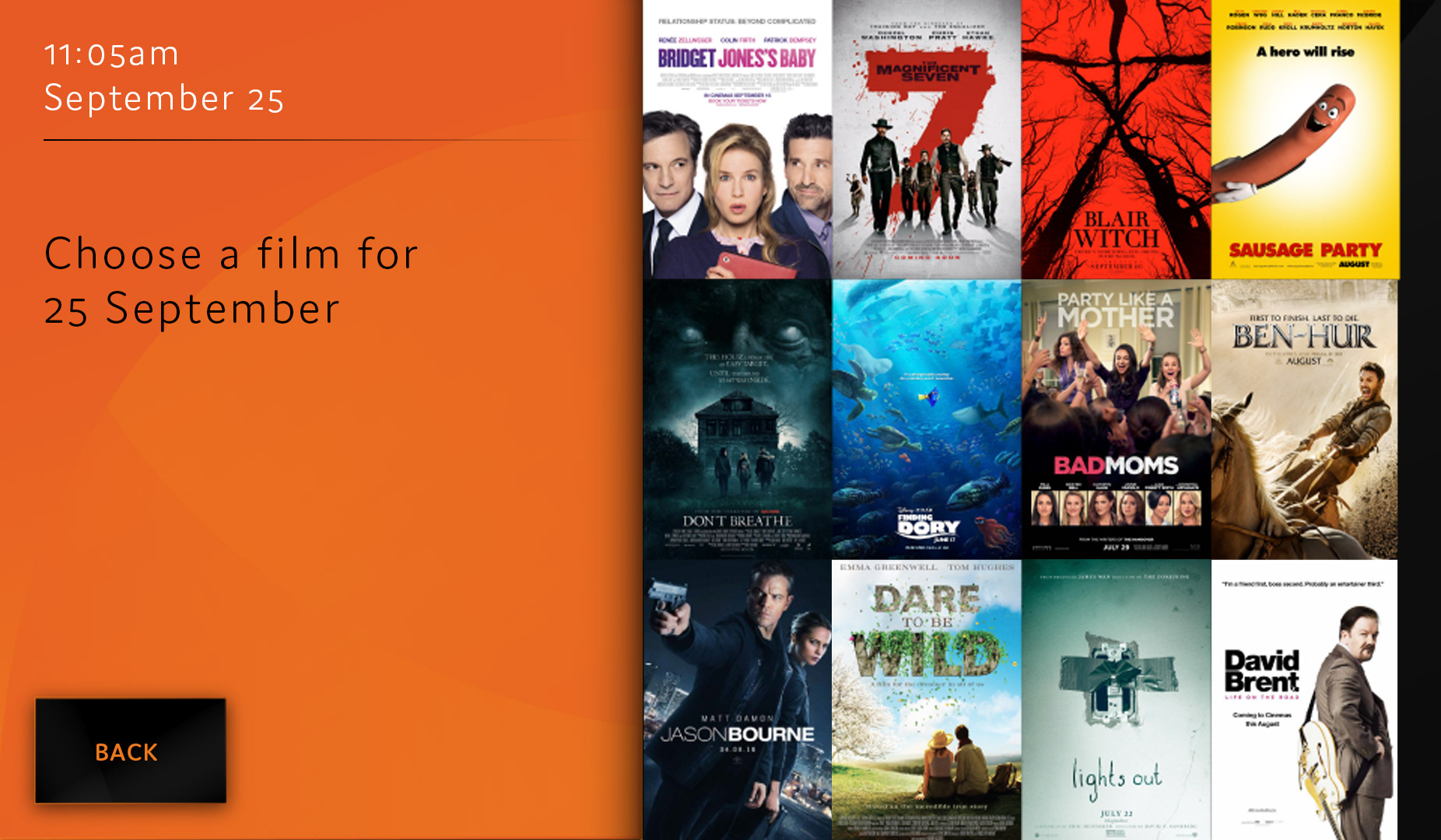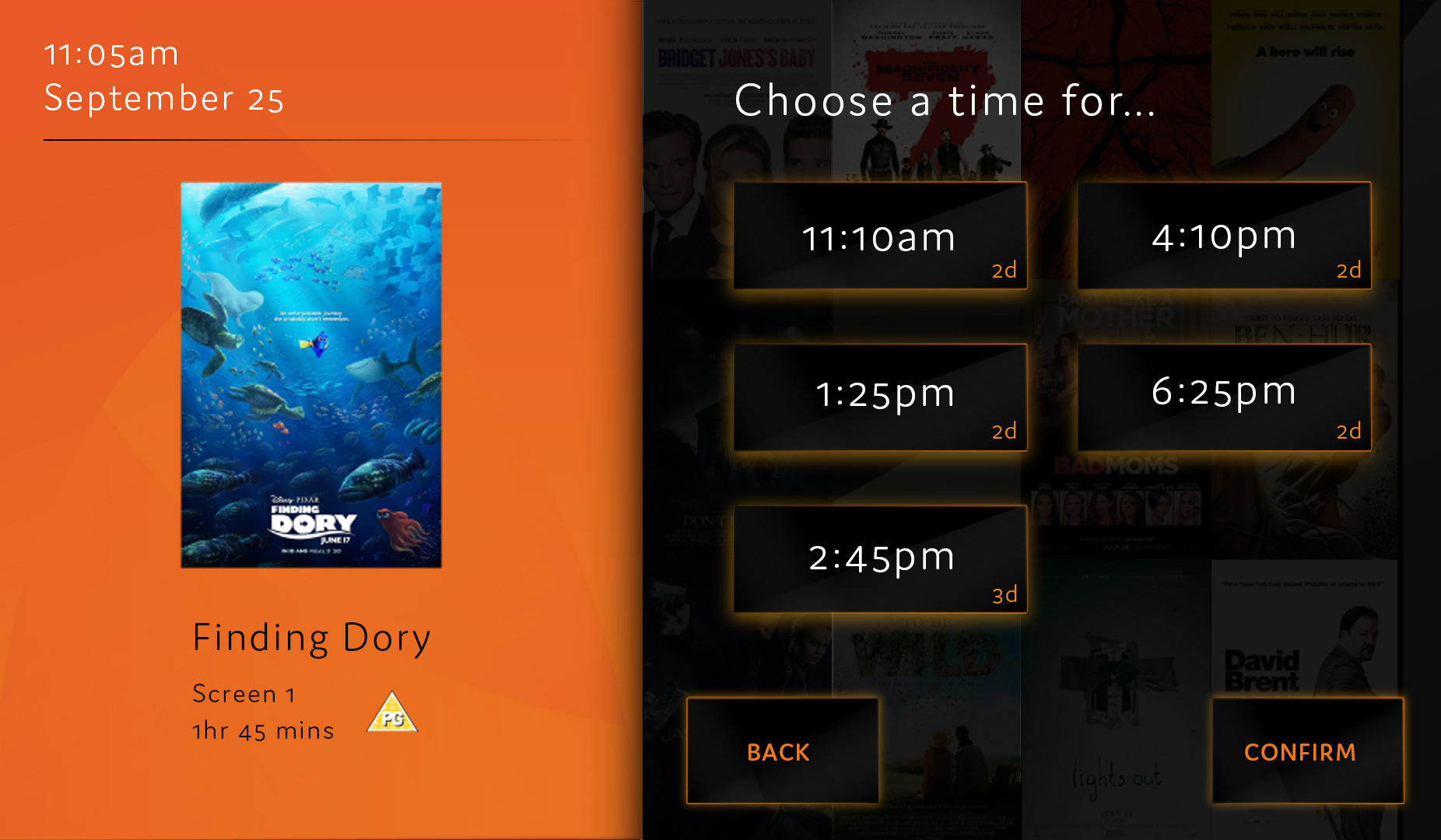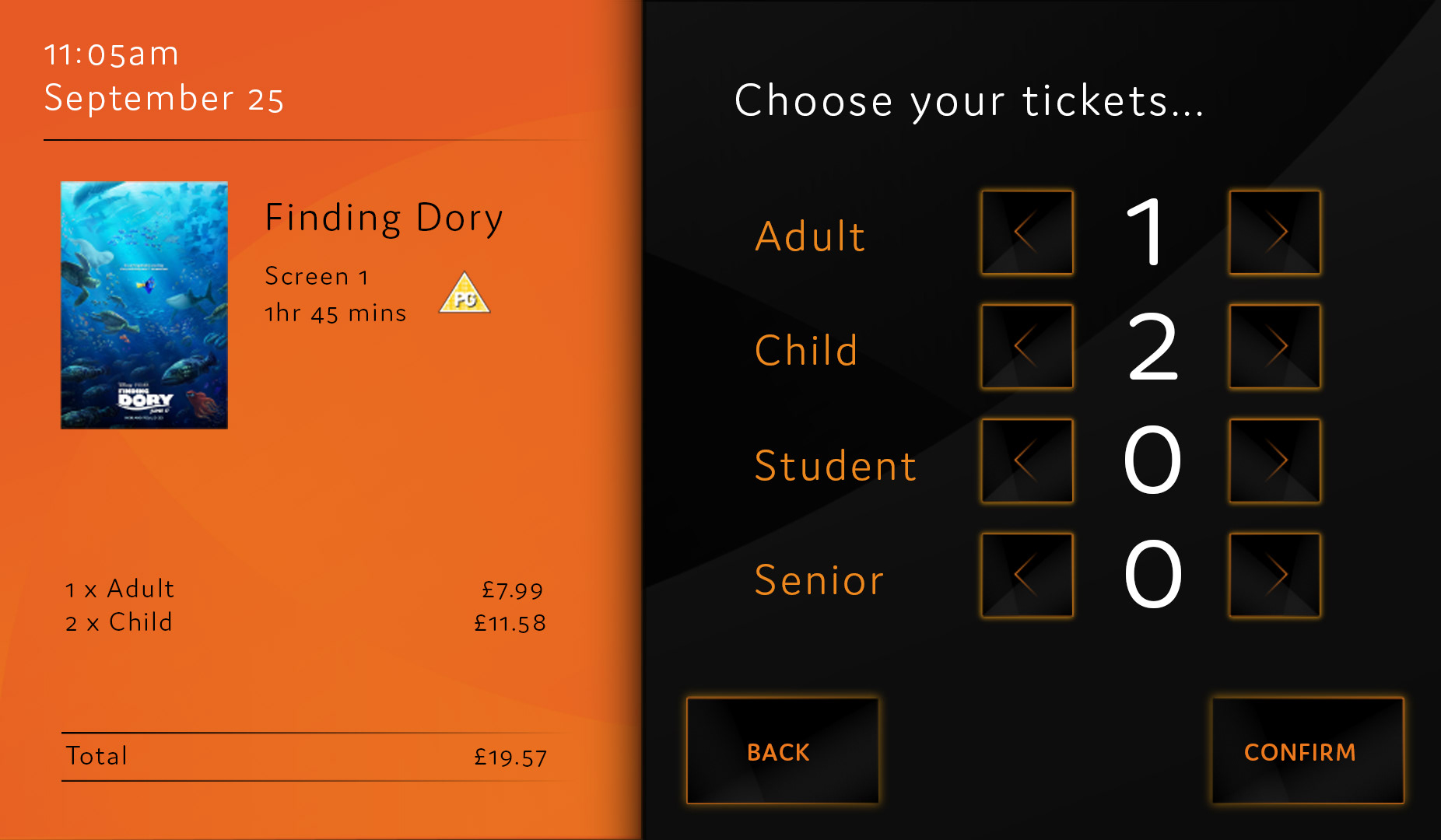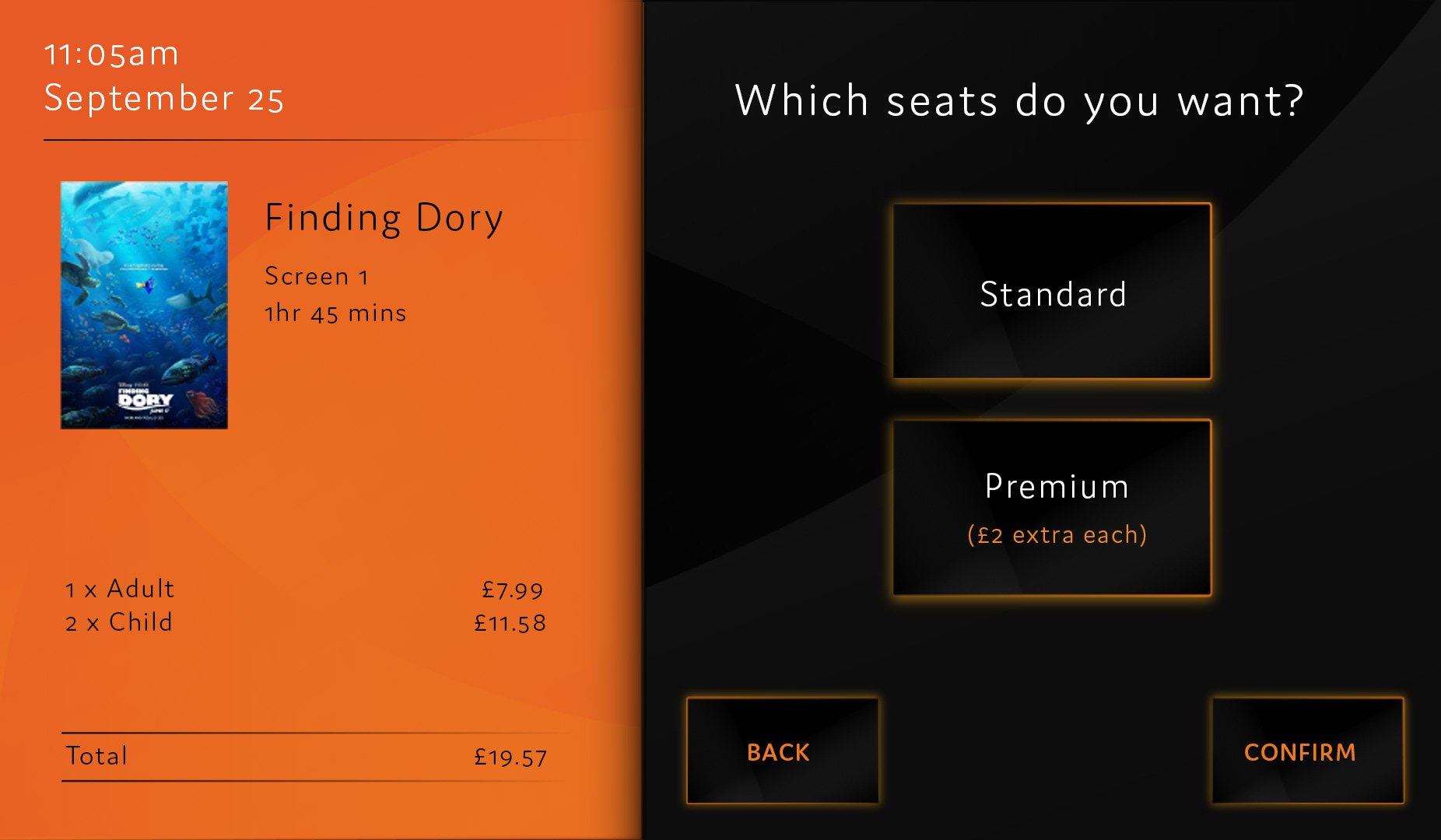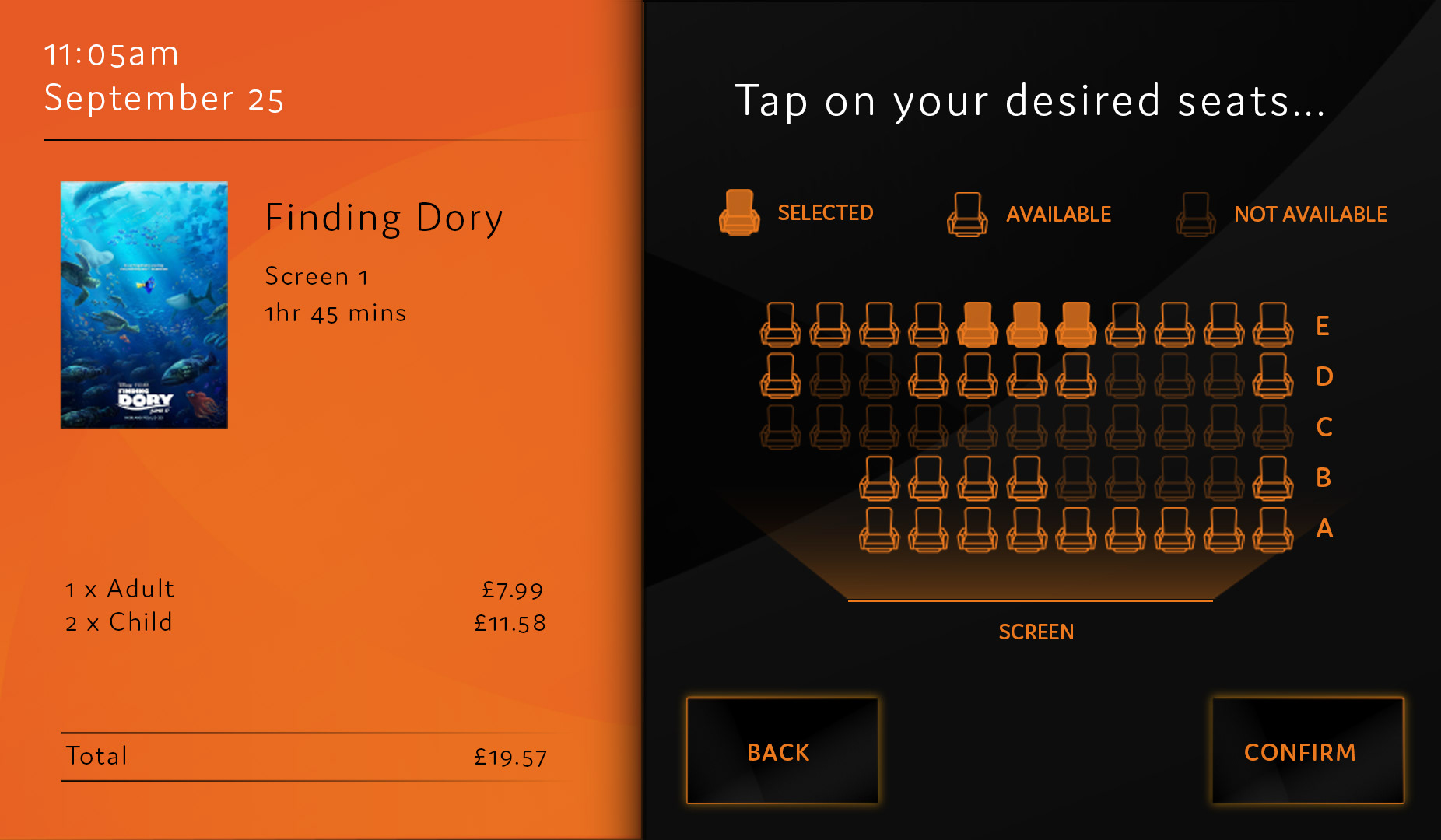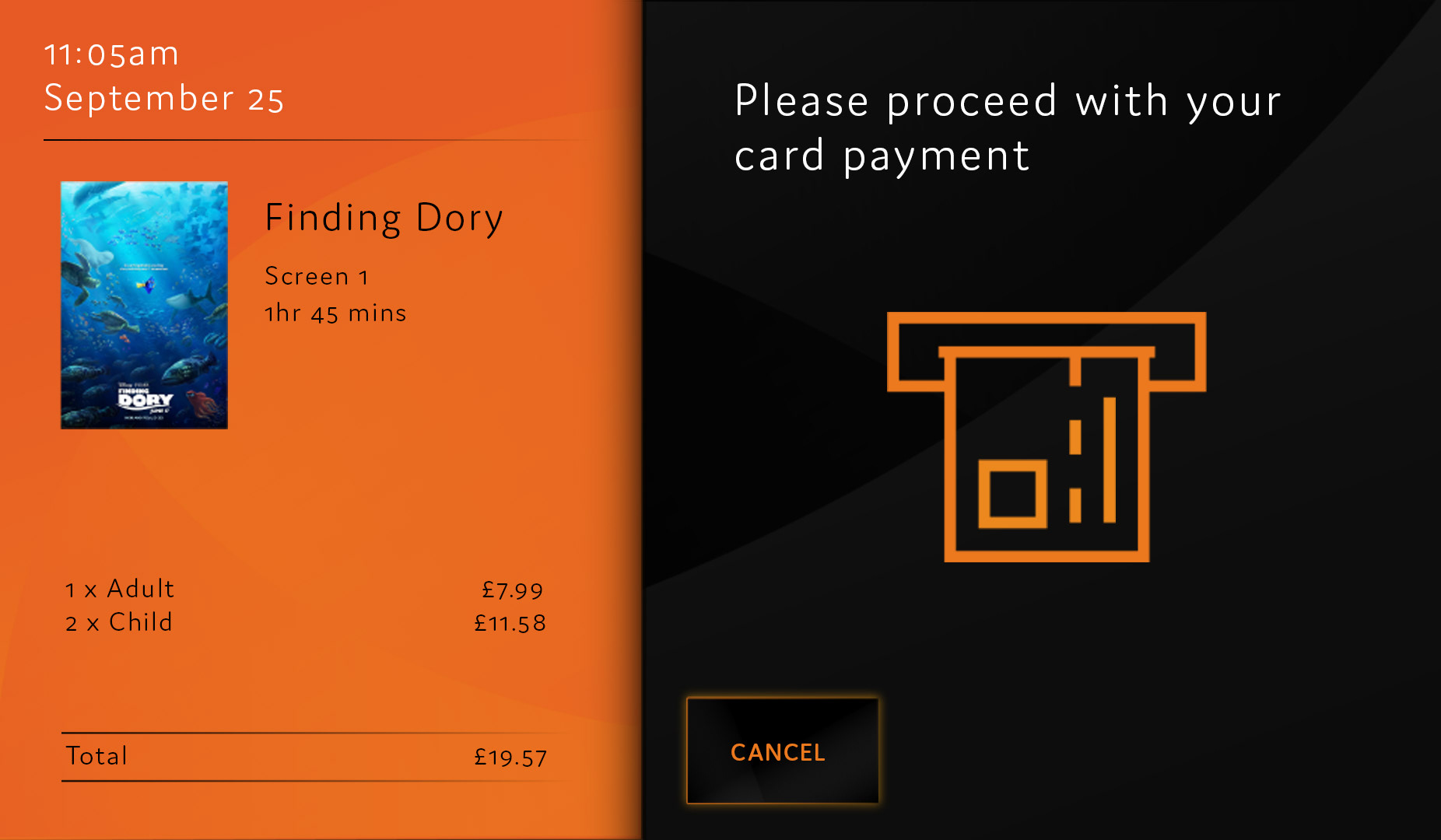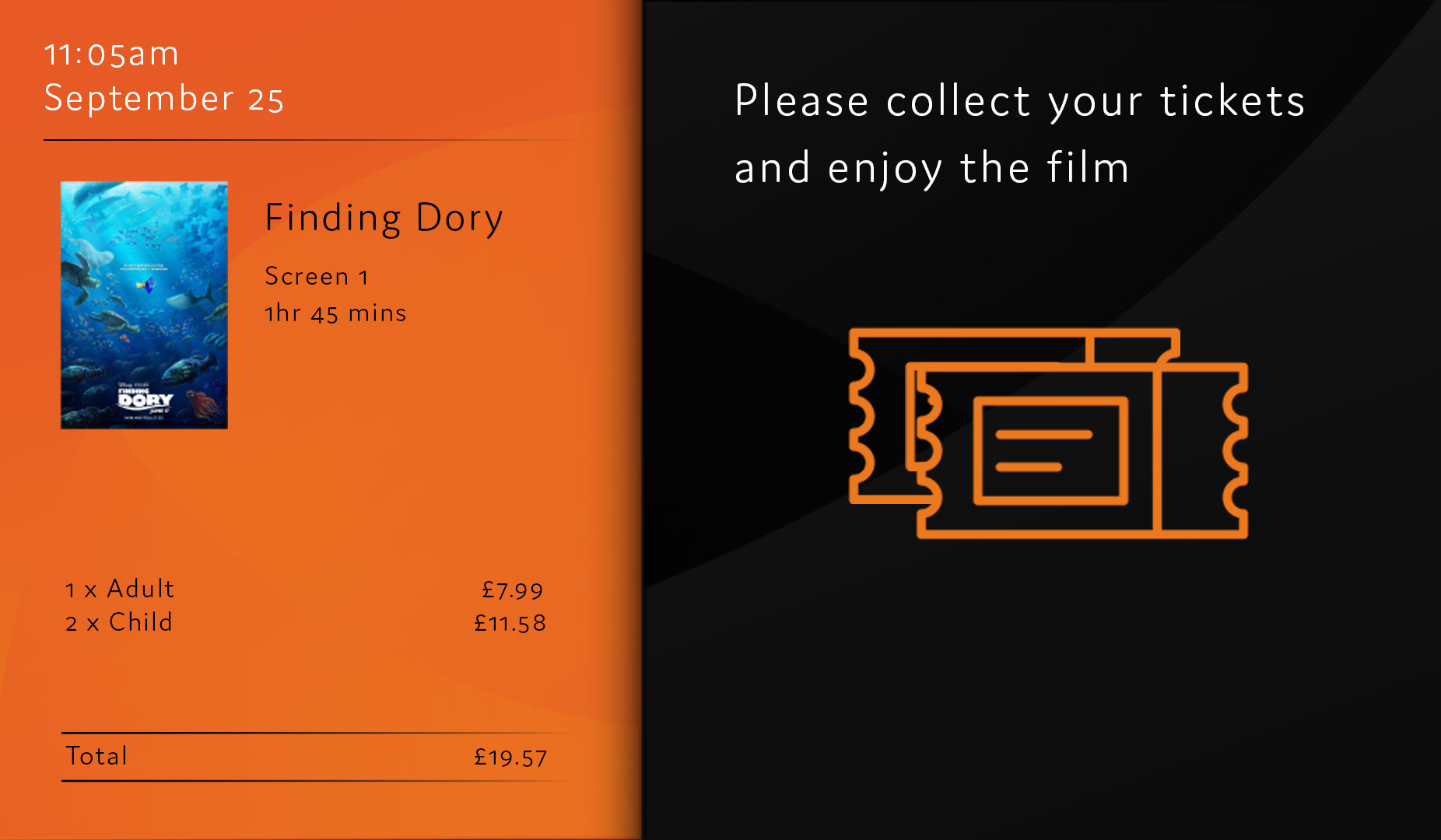 Role:
 UX Researcher, UI Designer
Tech & Resources:
 Illustrator, After Effects, Proto.io
Clients:
 Vue, University Project