Live Brief with Sage One
In pairs, create a solution for small business owners to manage their staff, accounts and payroll.
Payroll is mind-numbing to complete for managers. After speaking to retail stores in Newcastle city centre, we were able to see that they hated the long form based process of shift building and payroll. Rota's caused confusion when they needed to be updated, and no one had the newest copy. Live communication between staff and managers was vital.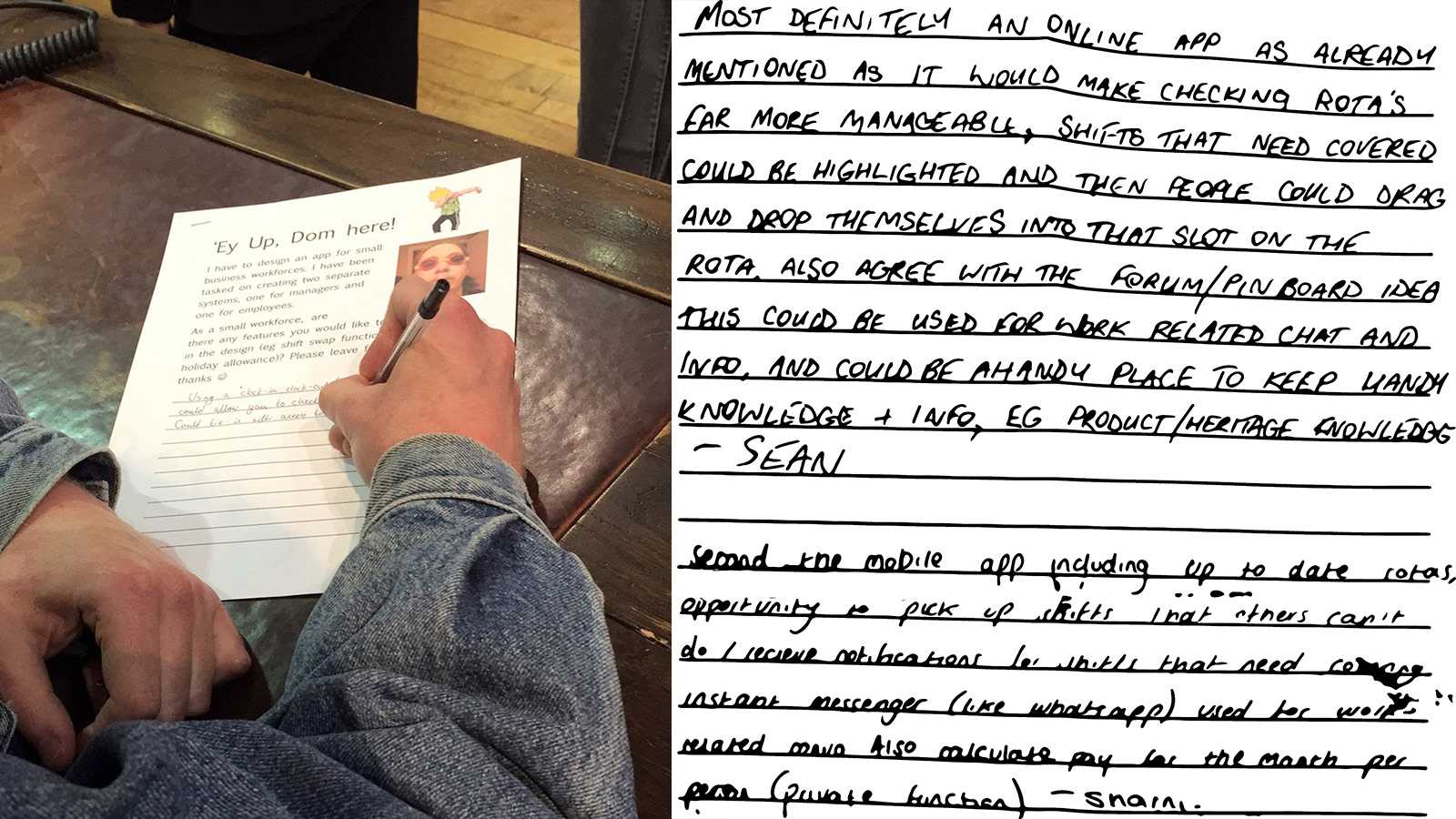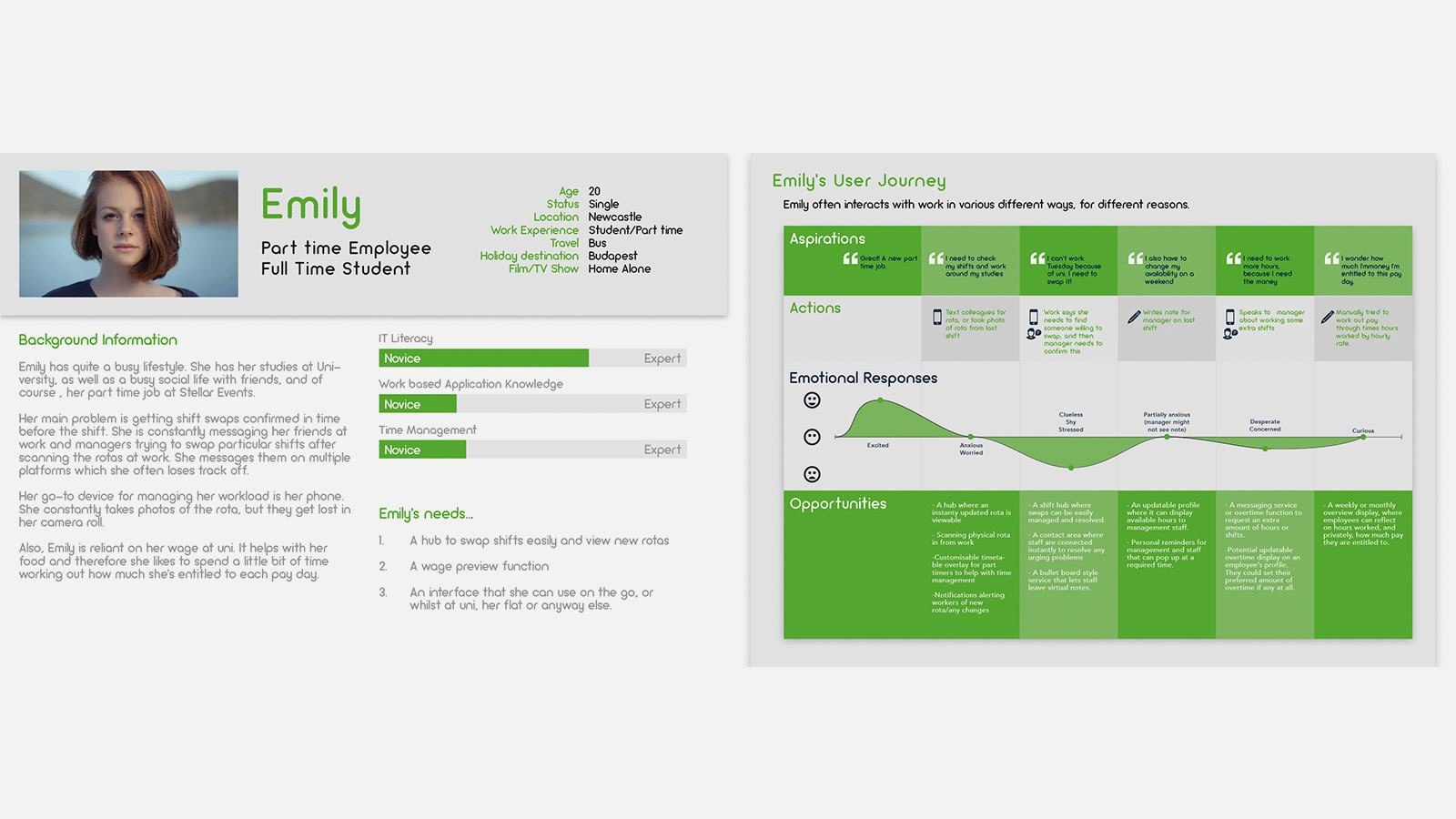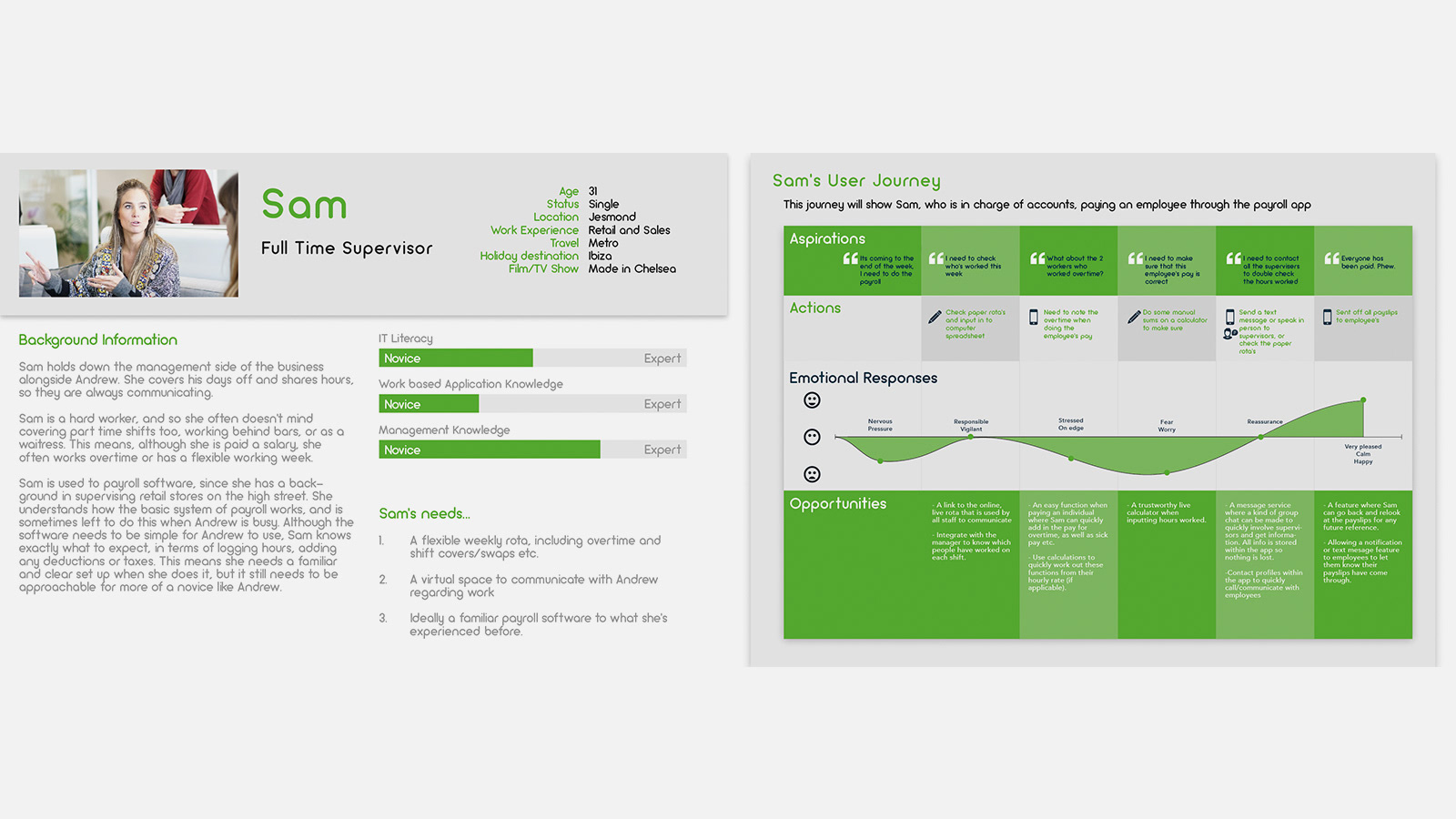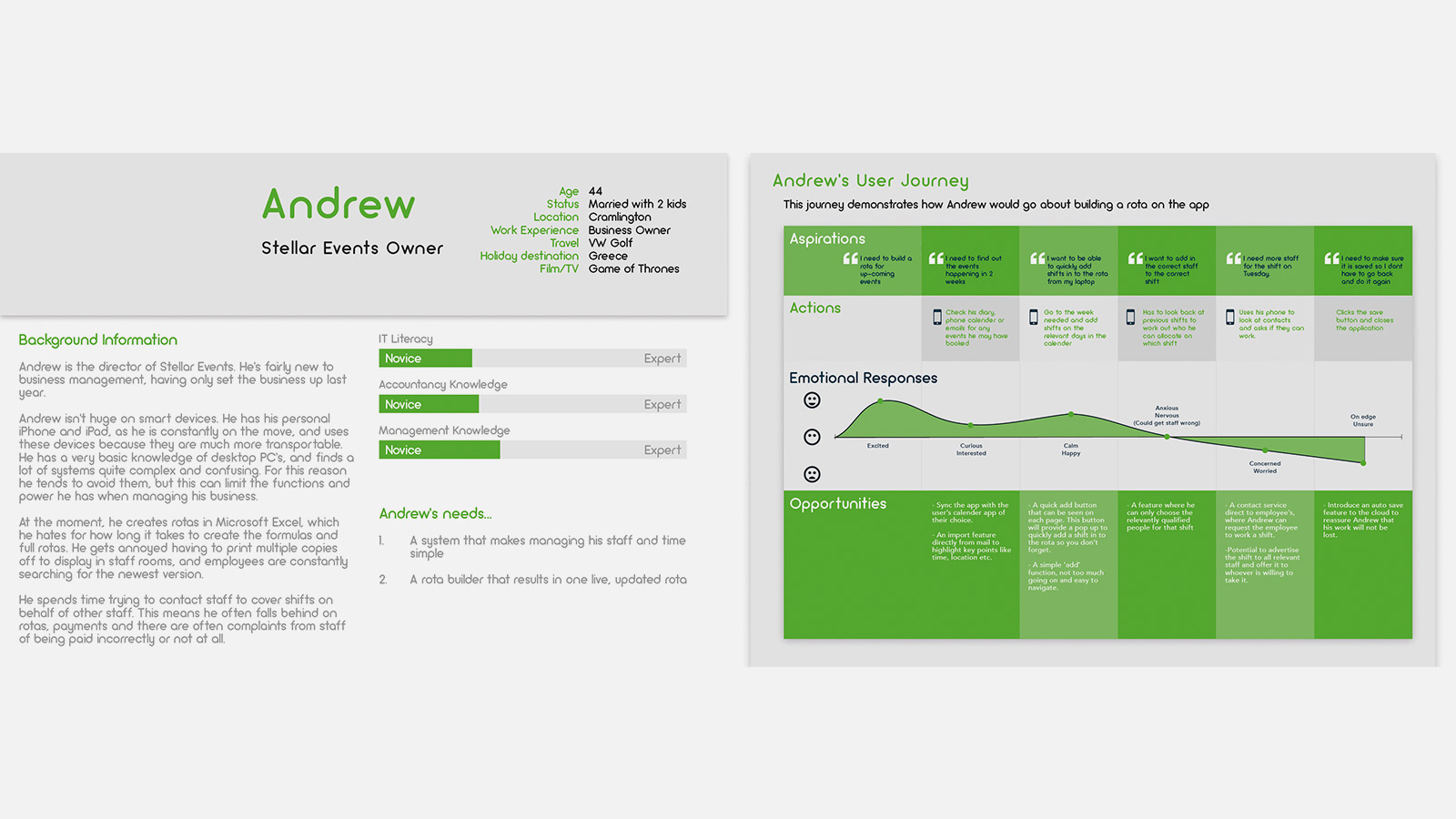 Initially, we wanted a fully mobile application. However, if you own a business, you would be able to sit down and have the determination to care for the business. We decided to introduce a desktop application to provide in depth power for more detailed tasks. Personalised shortcuts ensured tasks were easy to start, and a reconsidered payroll used colour to ensure errors and data were easily correctable.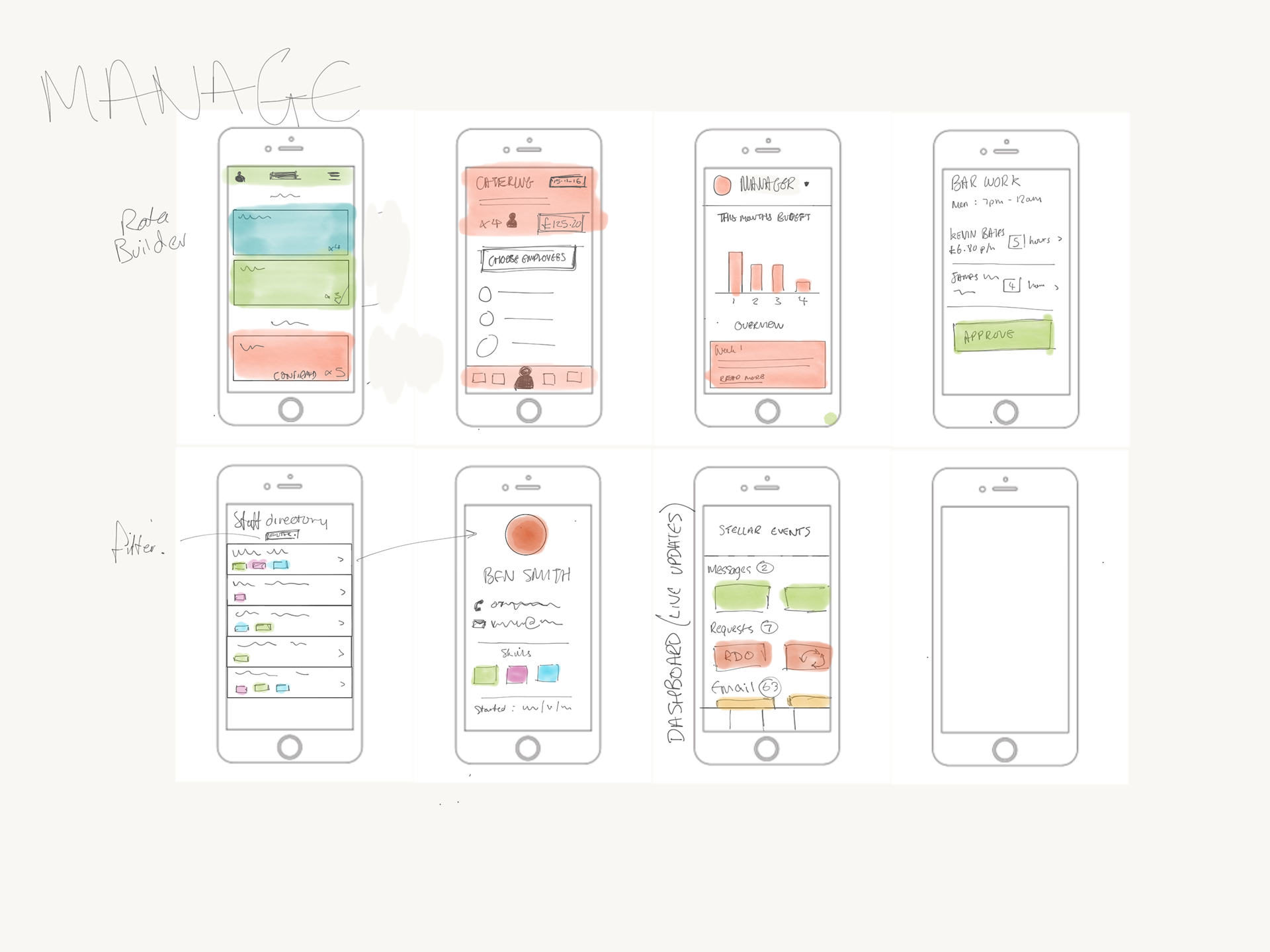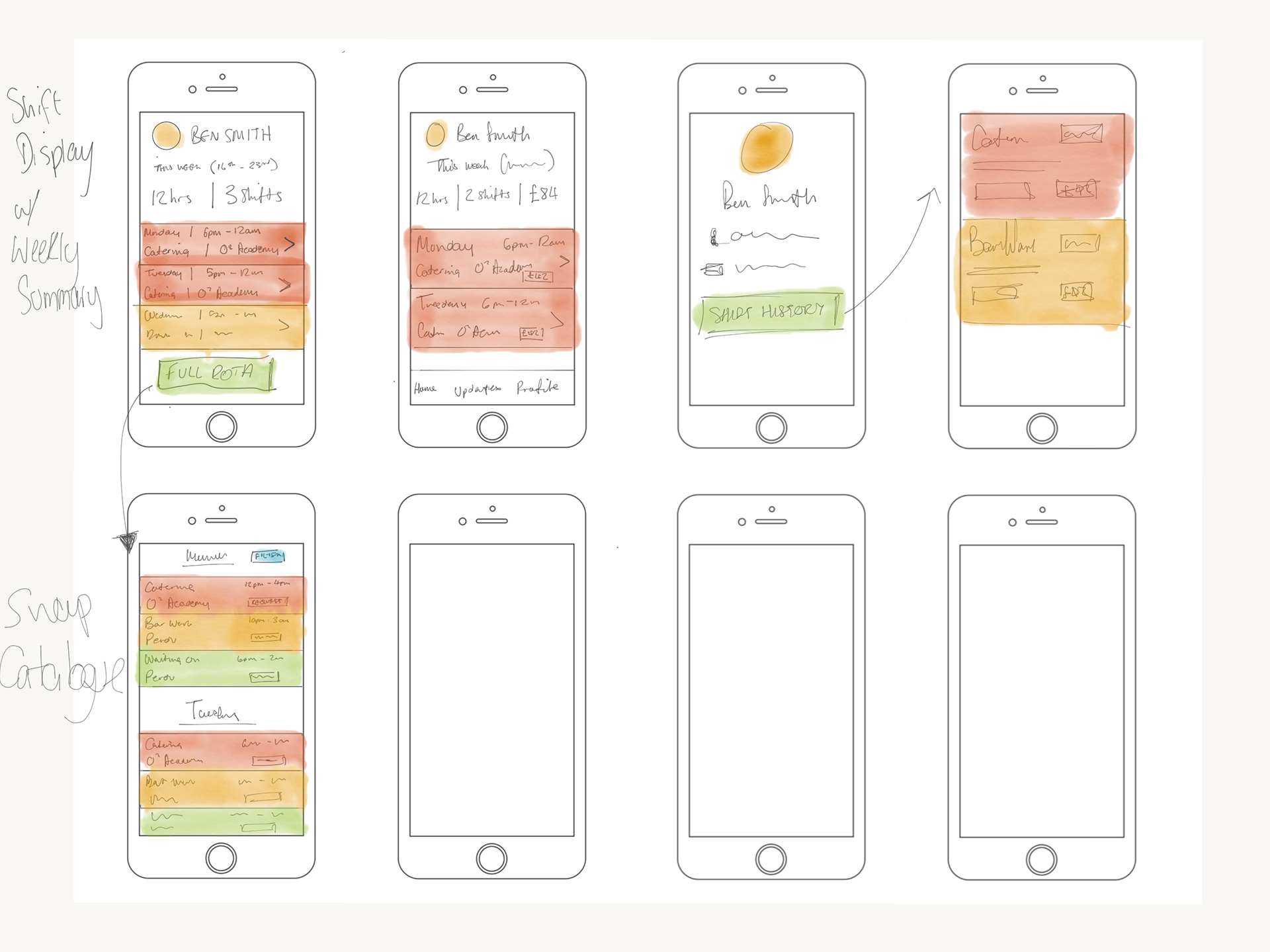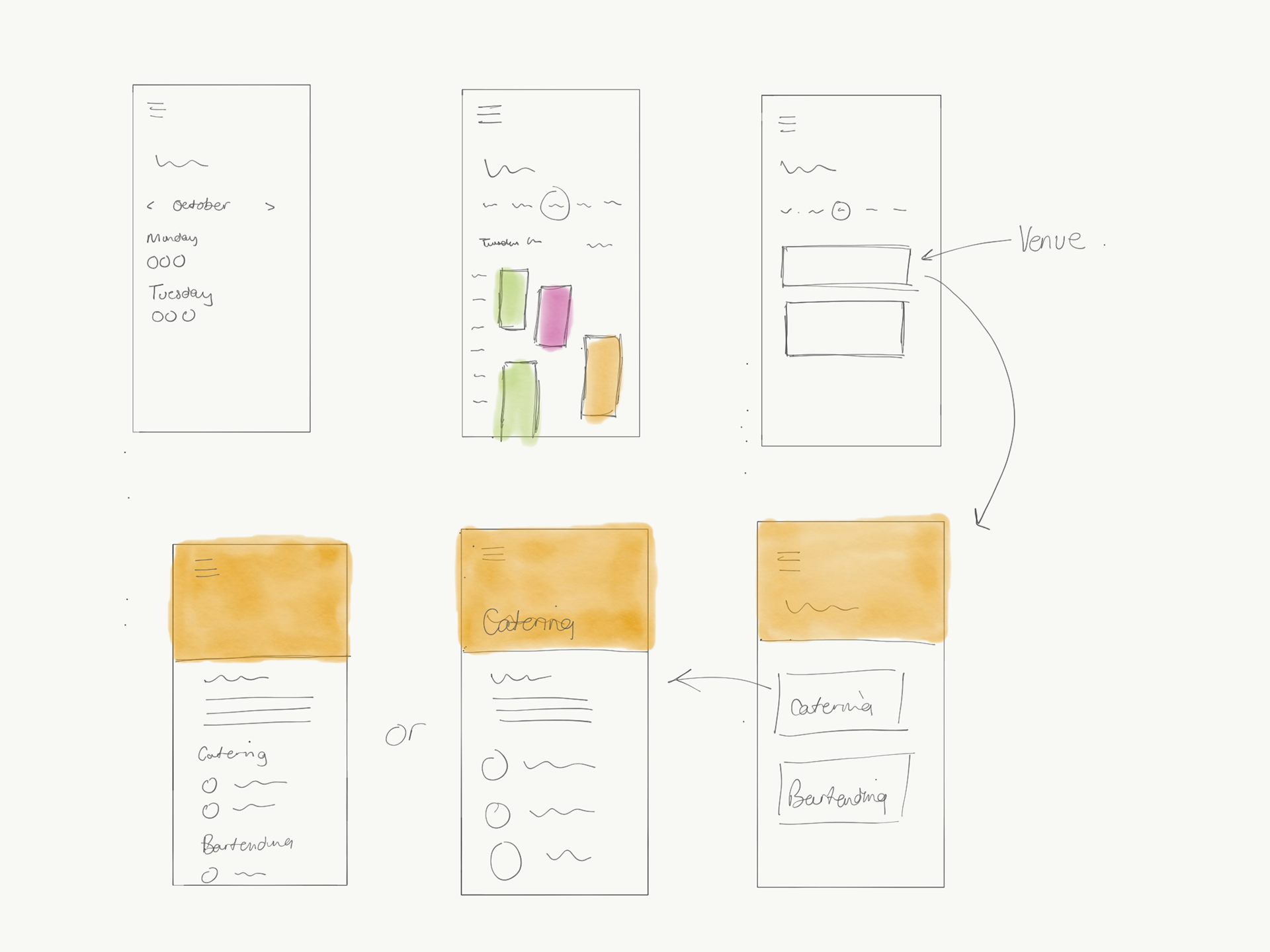 A suite of applications design to ensure employer and employee communication and efficiency. Employees received a restrained design, showing wage, shifts and location. Managers got a friendly payroll system, mobile shift building and live rotas that were editable and flexible.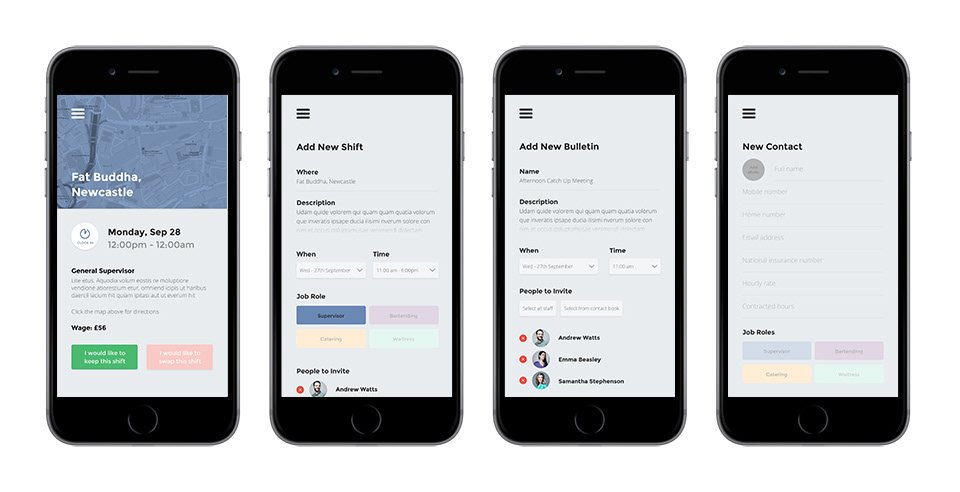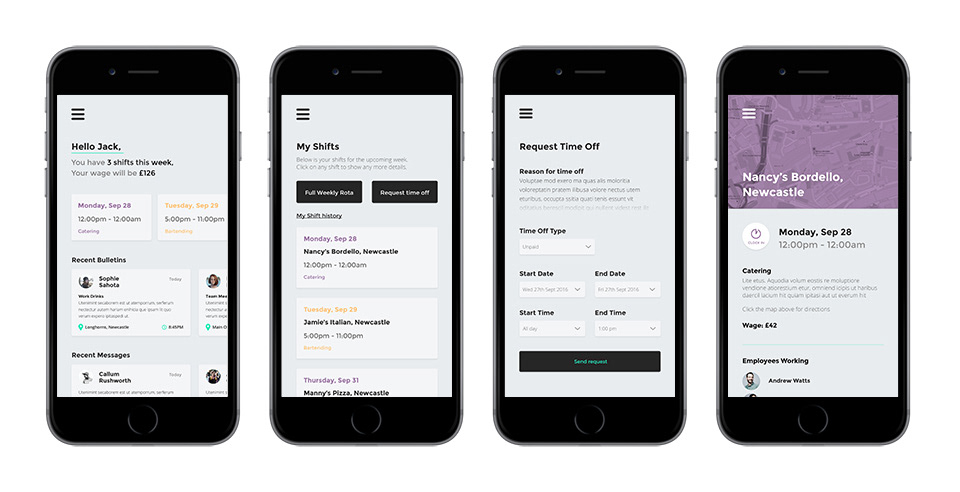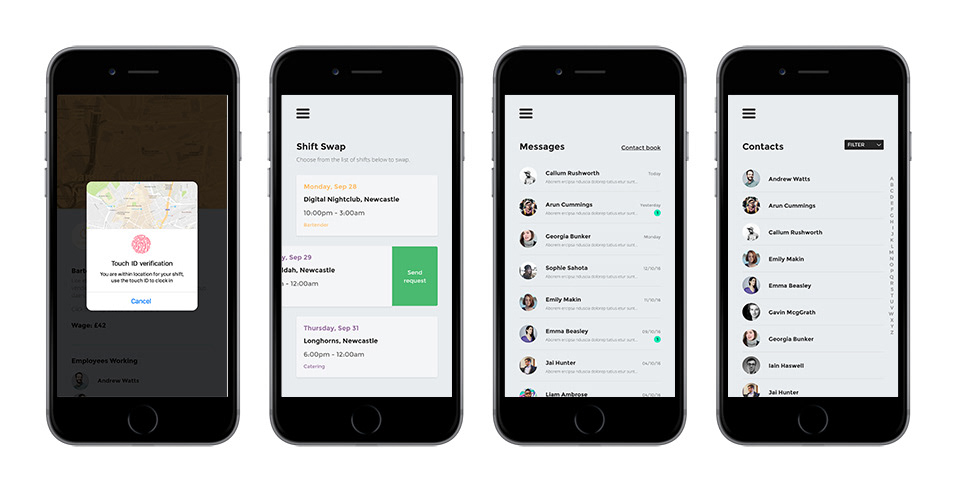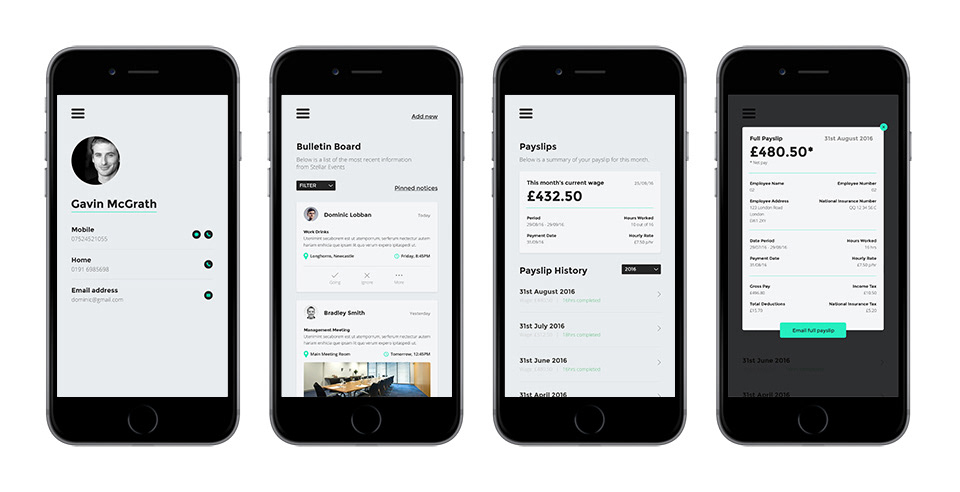 Role:
UI Designer, UX Designer
Tech & Resources:
Illustrator, InDesign, After Effects, UXpin, Proto.io
Clients:
University Project, Sage One