Brief:

The aim of this module brief is to create two deliverables, a prototype and a design document. 
(Easily the most open brief I've ever had!)
Research & Discovery:
As the last opportunity to design something entirely up to me, I chose the industry of skateboarding to study. I spoke to over 20 real skateboarders around
Newcastle throughout the course of the project. Up until this project, I had studied how to solve problems through my designs. What I quickly discovered was that skateboarders simply love every aspect. Yes they fall off and bruise and get angry, but that makes the feeling of landing a trick so much sweeter. I had to create something to simply emphasise the beauty of skateboarding. I couldn't make it perfect weather
to skate in every day, or provide friends to skate alongside users every day, or could I?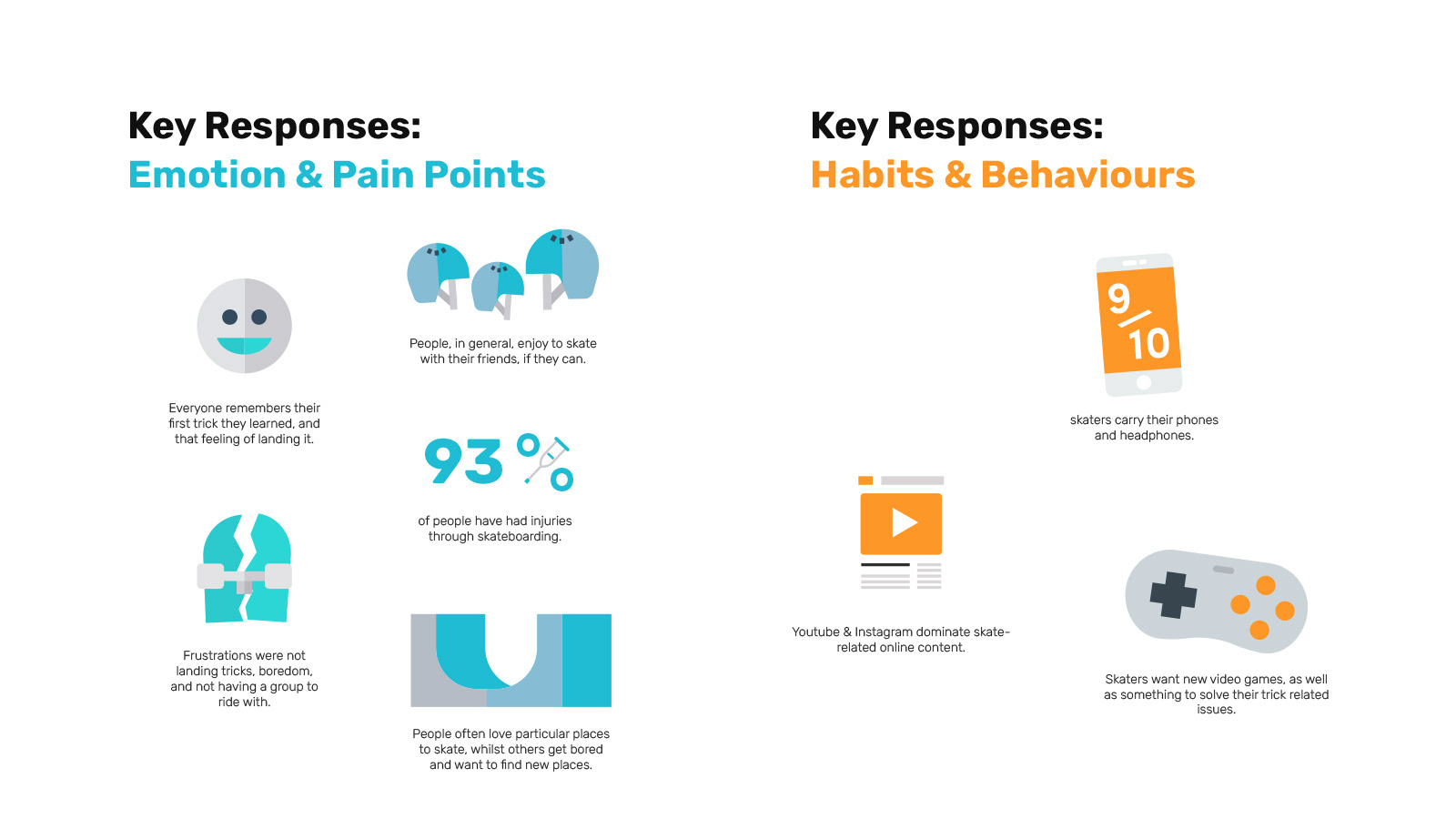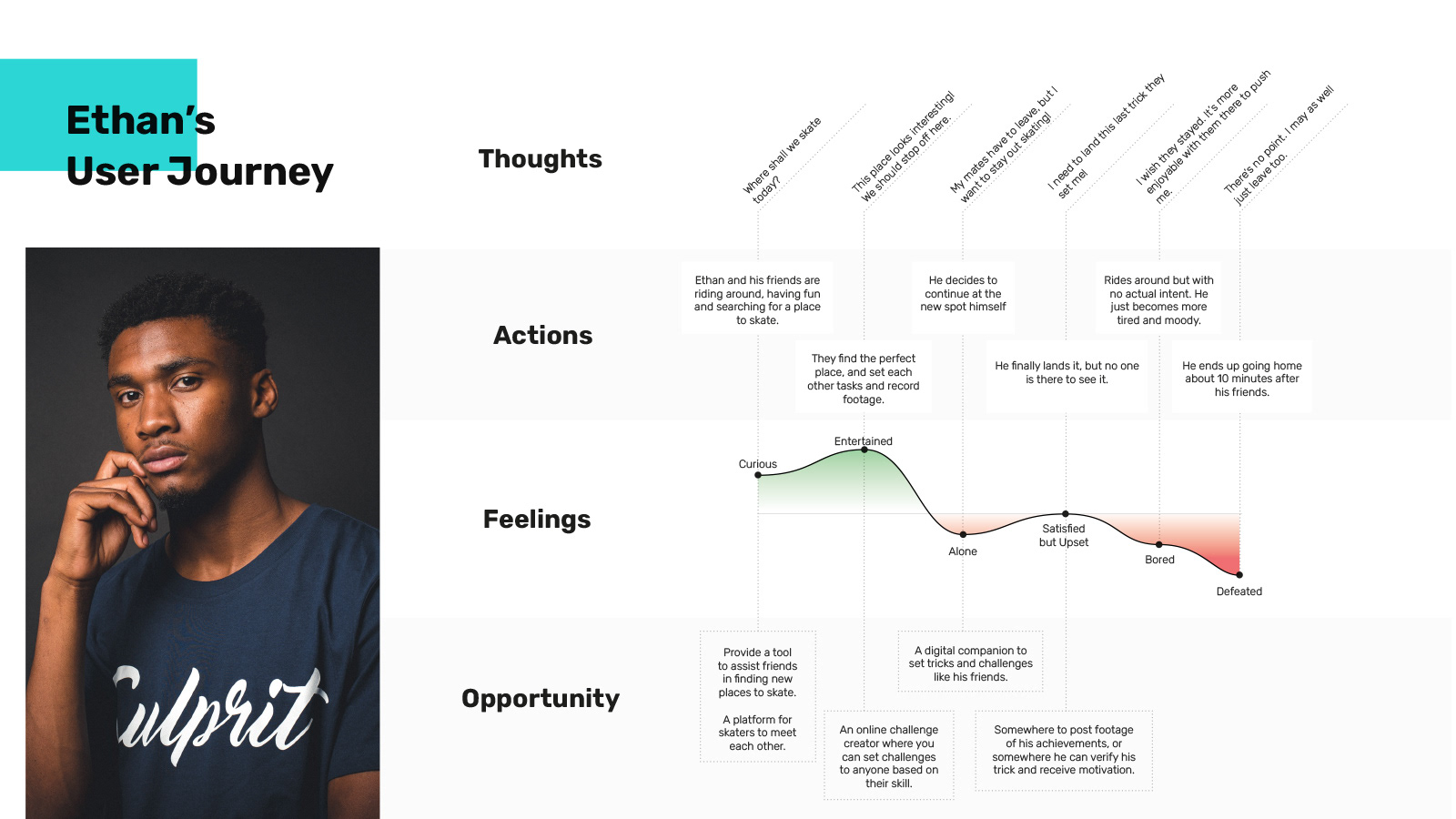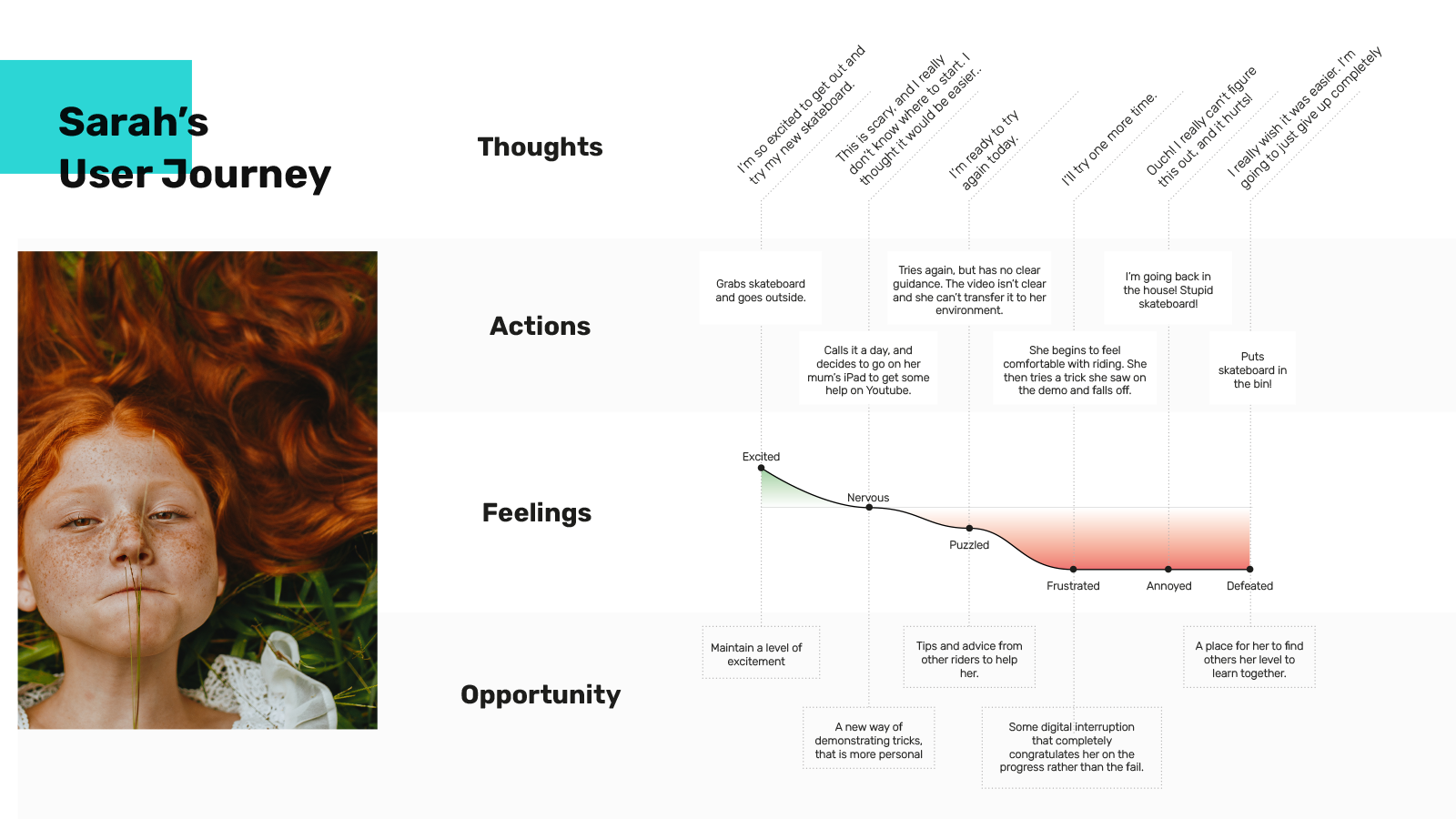 Development
Concepts:

I initially began considering a digital companion that would teach beginners how to skateboard and perform different tricks. This companion was originally a projection, before I considered Augmented Reality. This is where the idea for a new app platform developed, teaching people to skate as well as provide a community feed where latest achievements can be shared.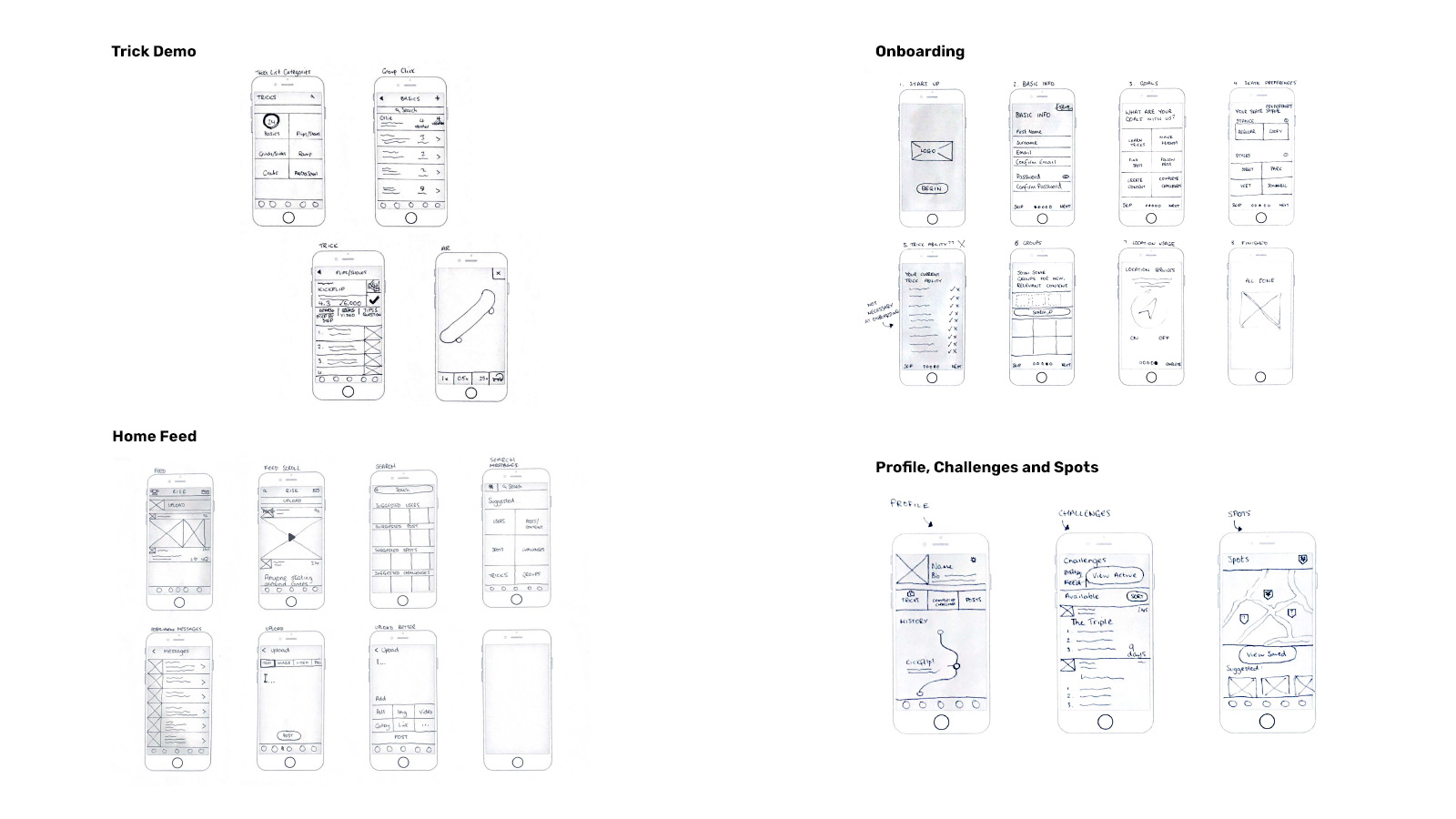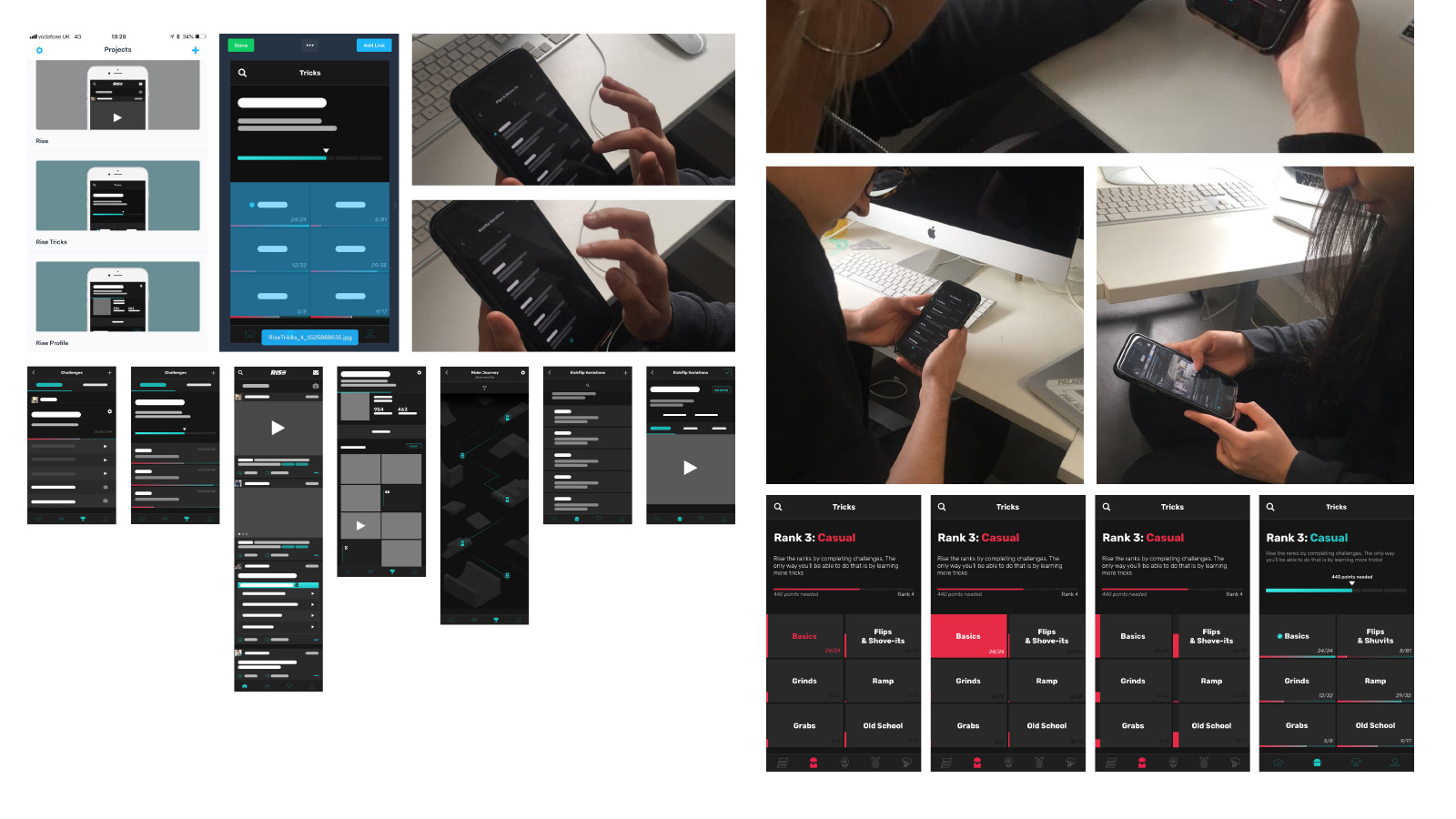 Role:
UX Researcher, UI / UX Designer, App Developer, Animator
Tech & Resources:
Adobe Suite, Sketch, Autodesk Maya, Ableton
Clients:
University Project