Brief

How has technology changed your chosen area of research and the people who work within it? 
You are required to predict where your chosen technology may be going, be able to suggest new and innovative ways that your technology could potentially be used, and design a prototype to demonstrate your concept.
Research Insights

Prediction was a huge theme throughout this brief. The final prototype was allowed to be fictional, as long as it was well conceived and viable. I knew there, that I could push my chosen field of Sport as far as possible.
After exploring sport related installations, coaching applications and upcoming trends, I identified an issue with coaching team sports. Individual progress is tricky to track during group training sessions, resulting in a lack of progress and engagement for players.
Current training methods were inefficient. Installations cost the time and money of many people at any one time. Applications went as far as team organisation with no consideration for control of a training space.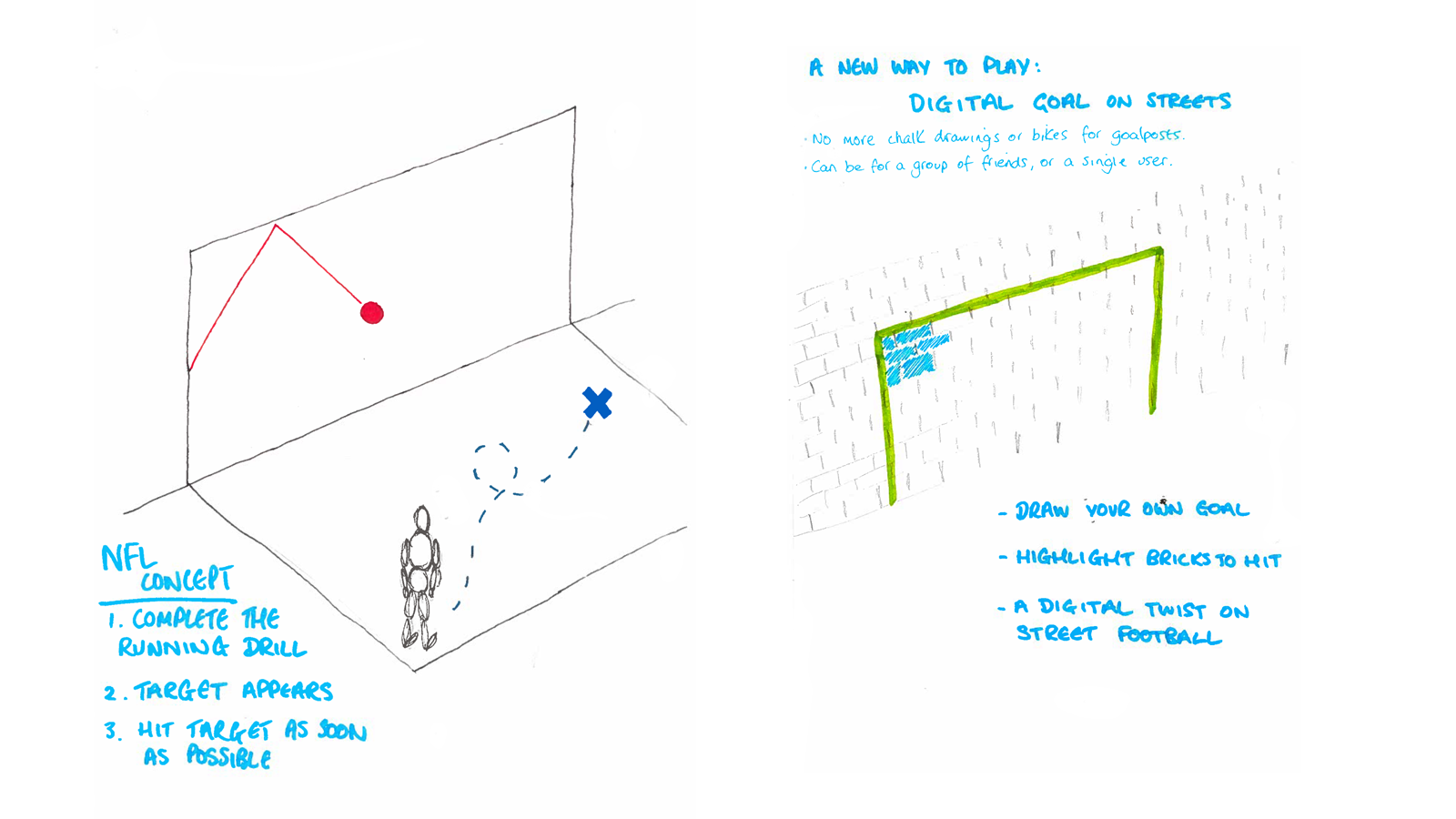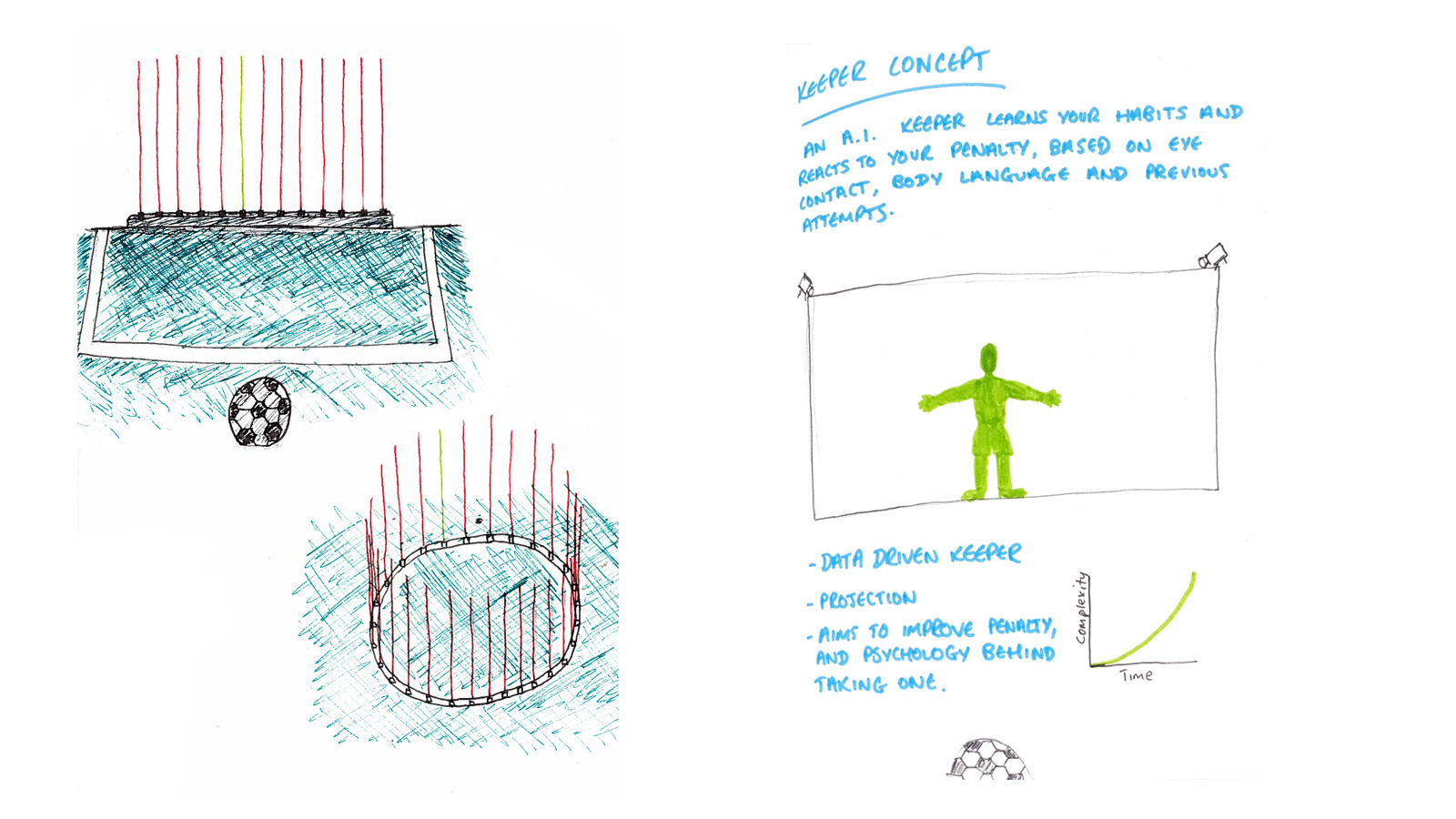 Development

I know I wanted a fun drill style for players, that challenged them in a way that physical drills cannot. Initially I considered a digital AI goalkeeper on a projected surface, to challenge player psychology and decision making, however technically this wasn't achievable and would be expensive to produce. 
I then thought about a coach controlled experience rather than an automated one. This gives the coach quick and easy control of a drill and can tailor each shot to a specific individual.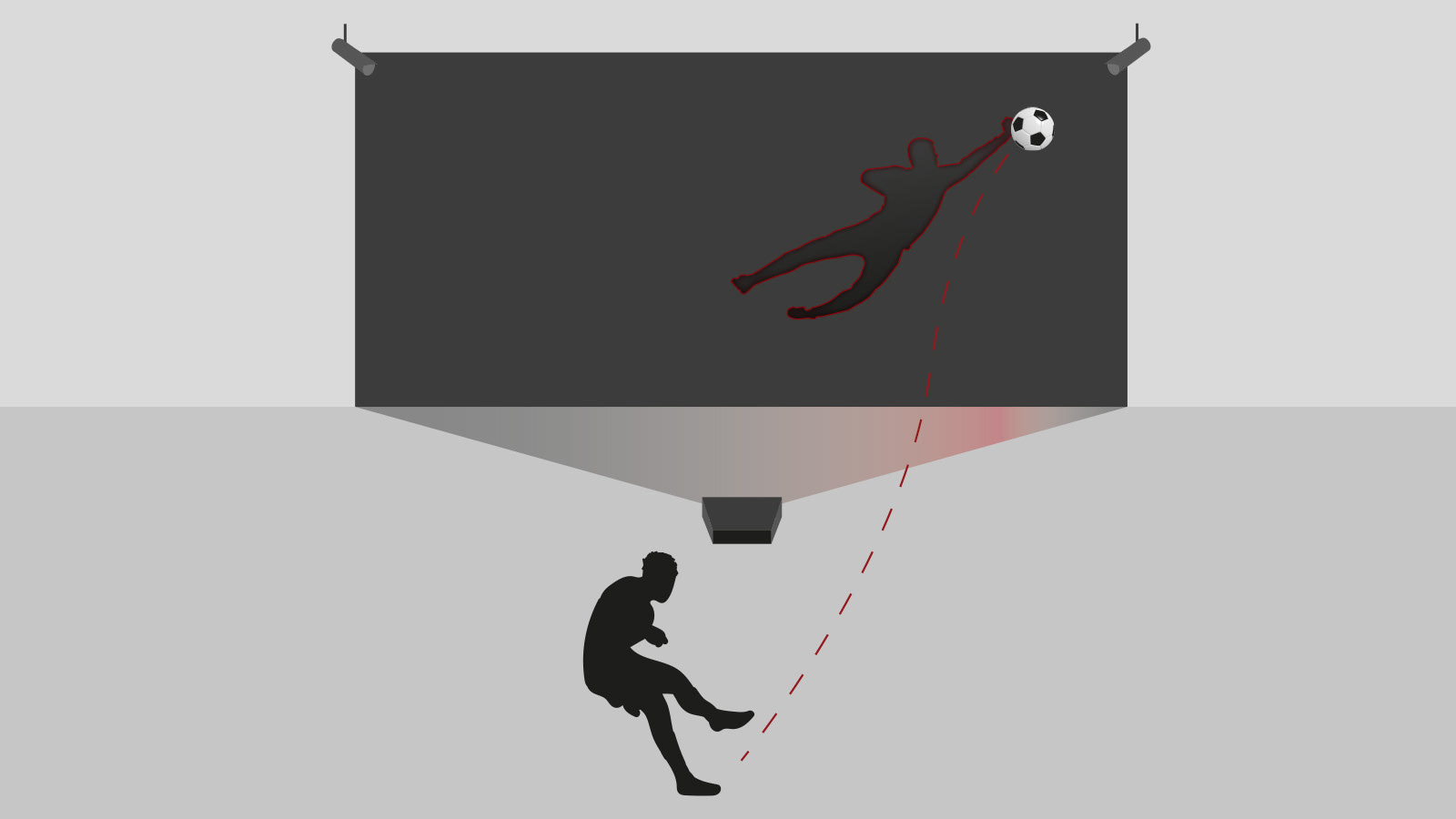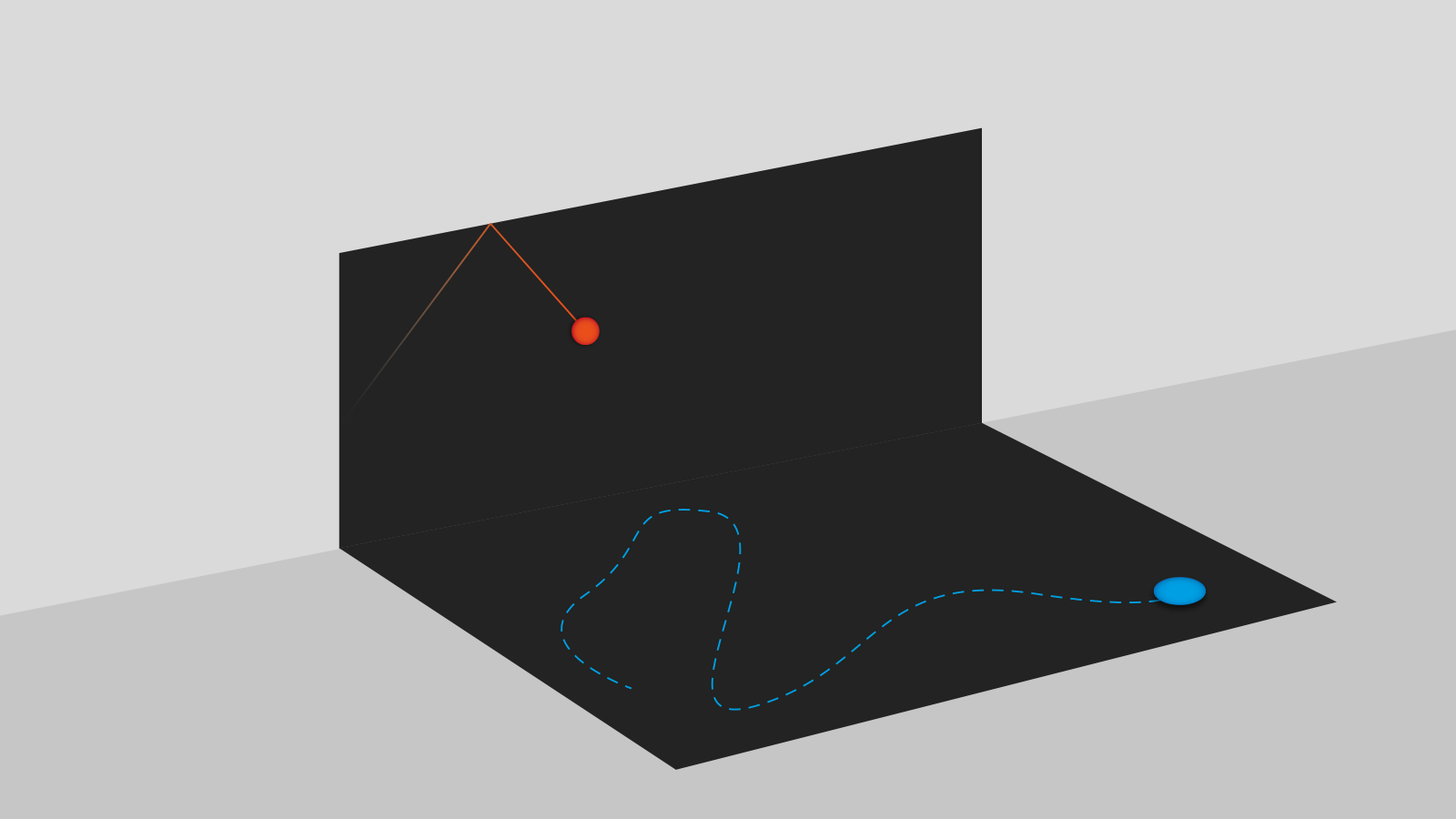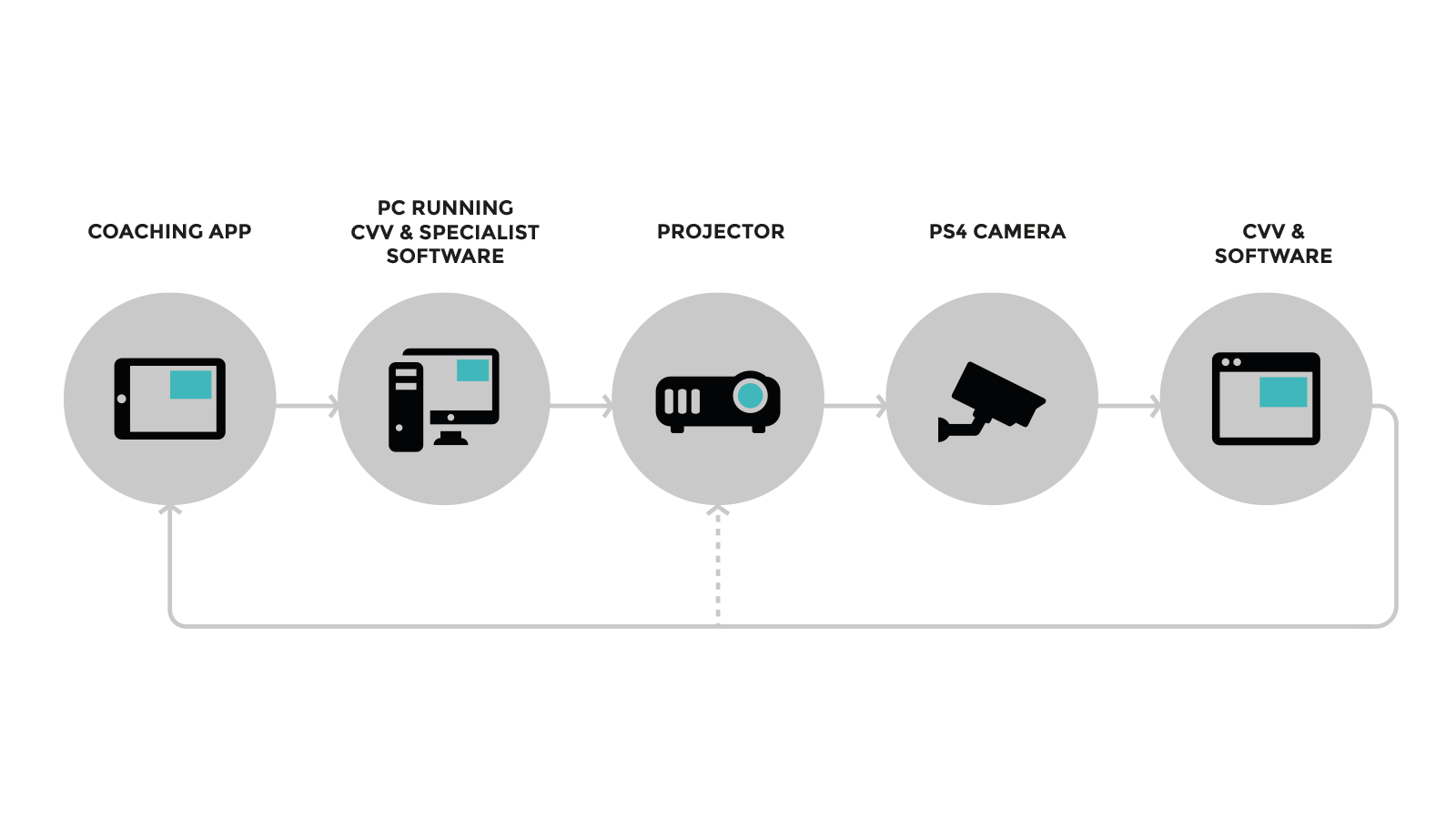 Interaction Development

I had to visualise and design a new way for coaches to create targets on their application, for it to then be projected on to the motion tracked area.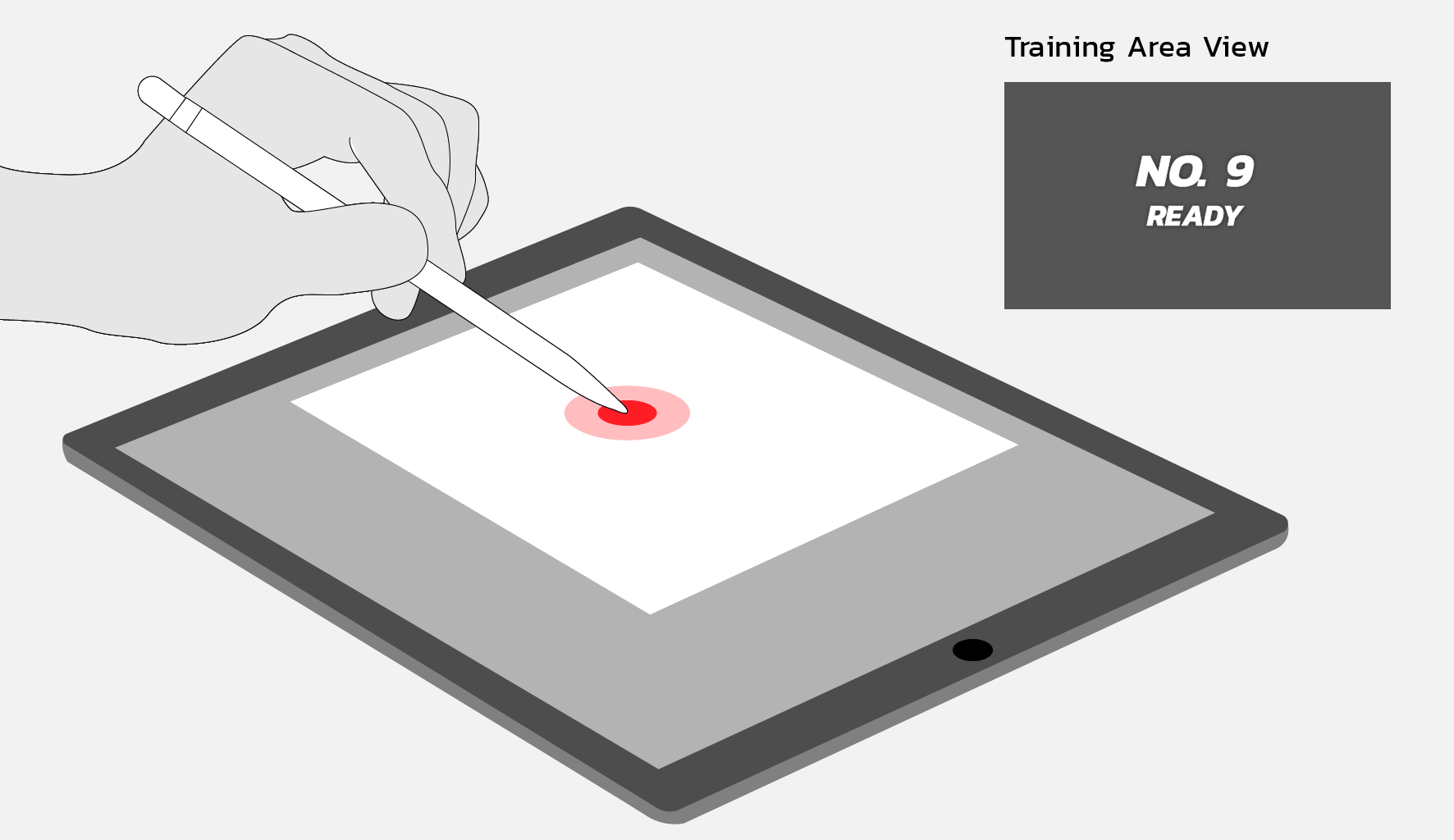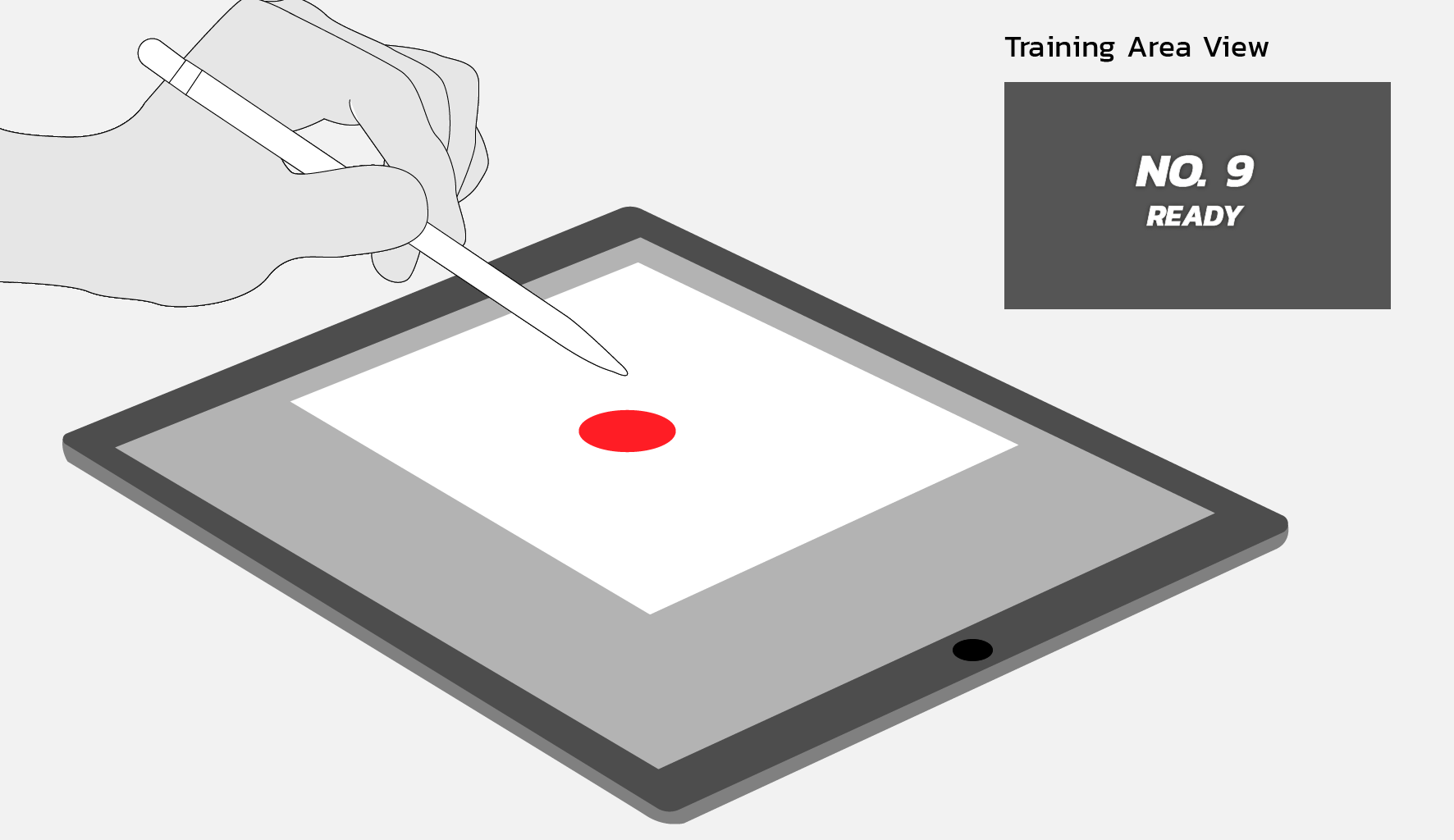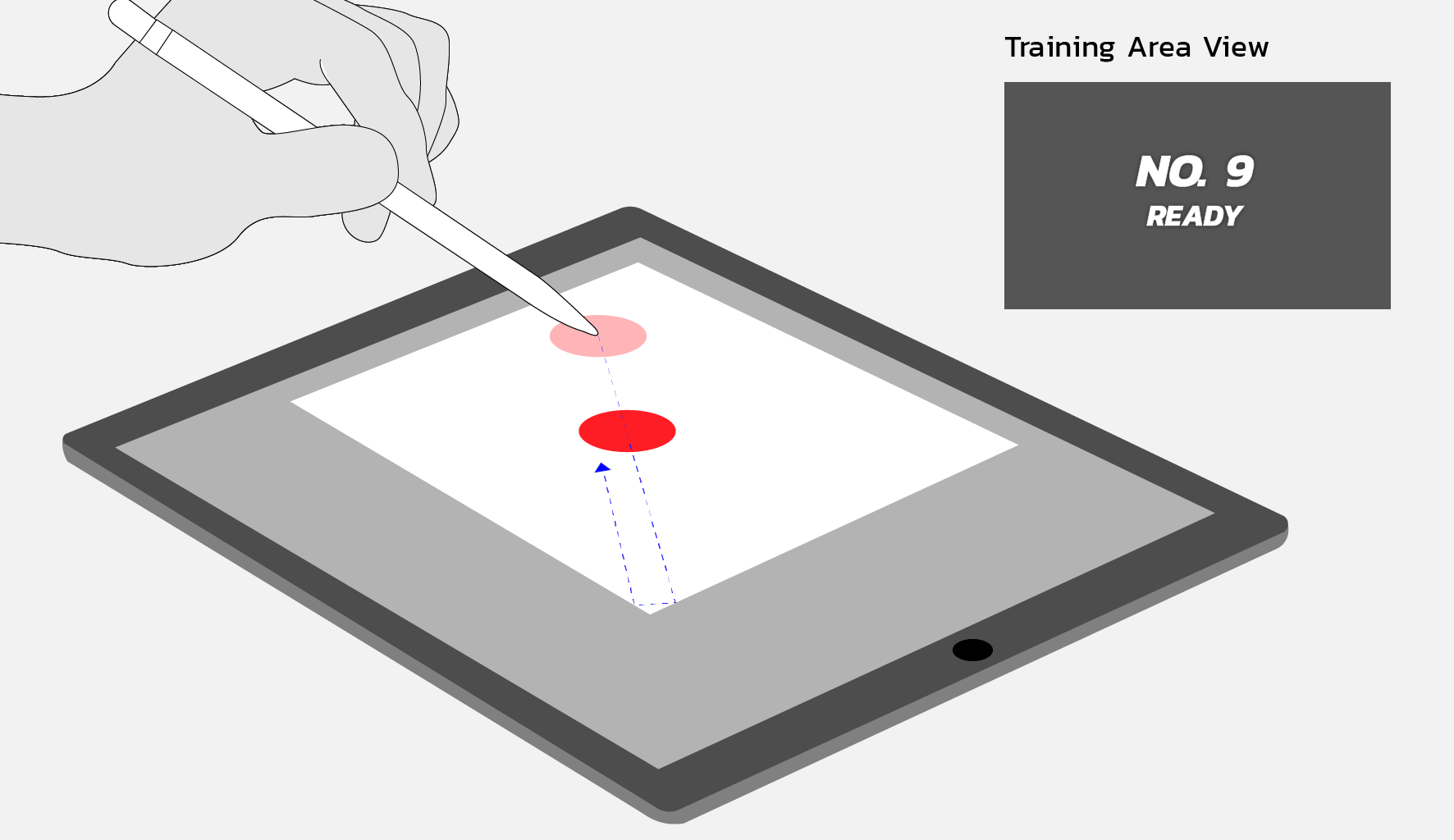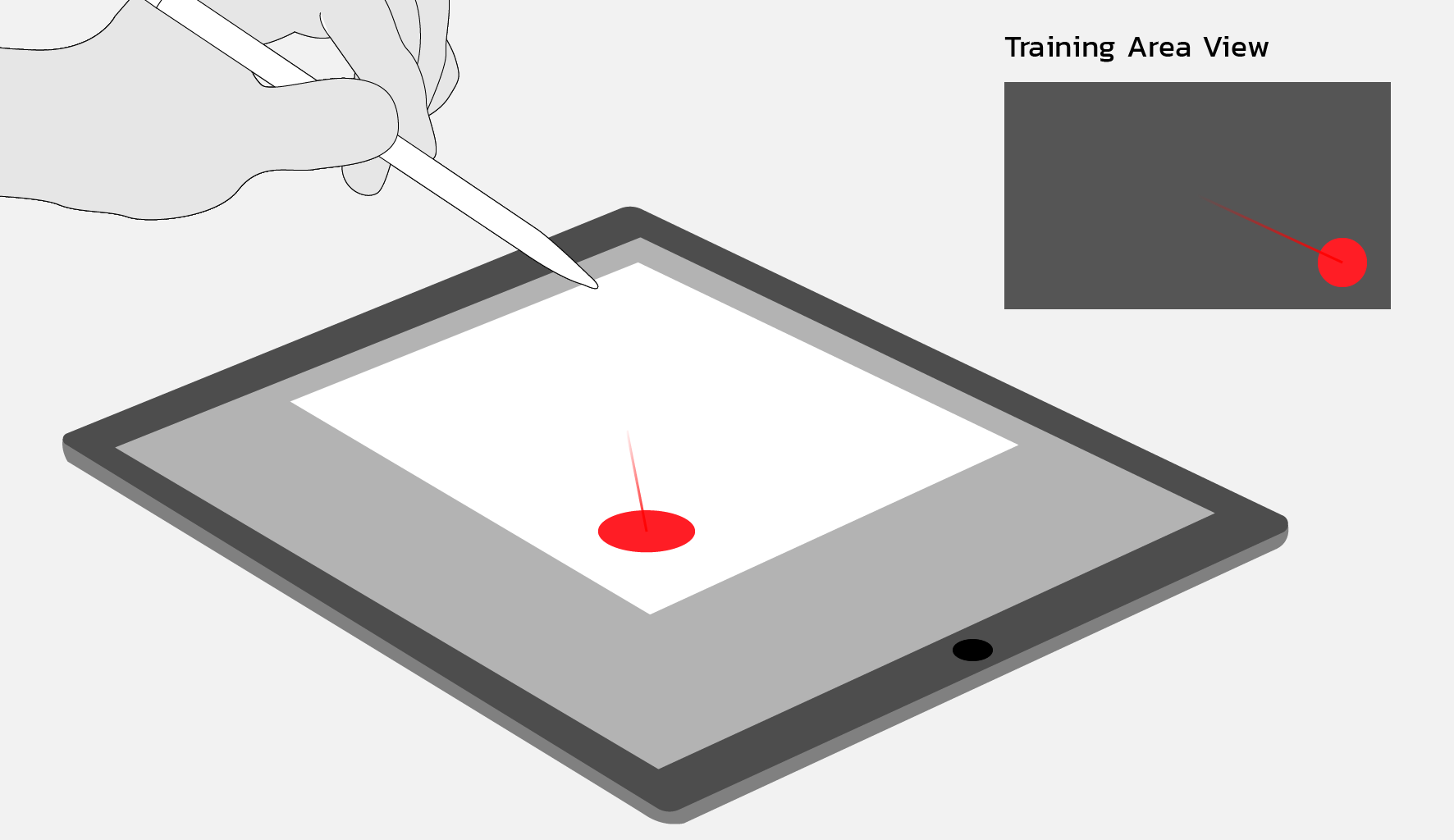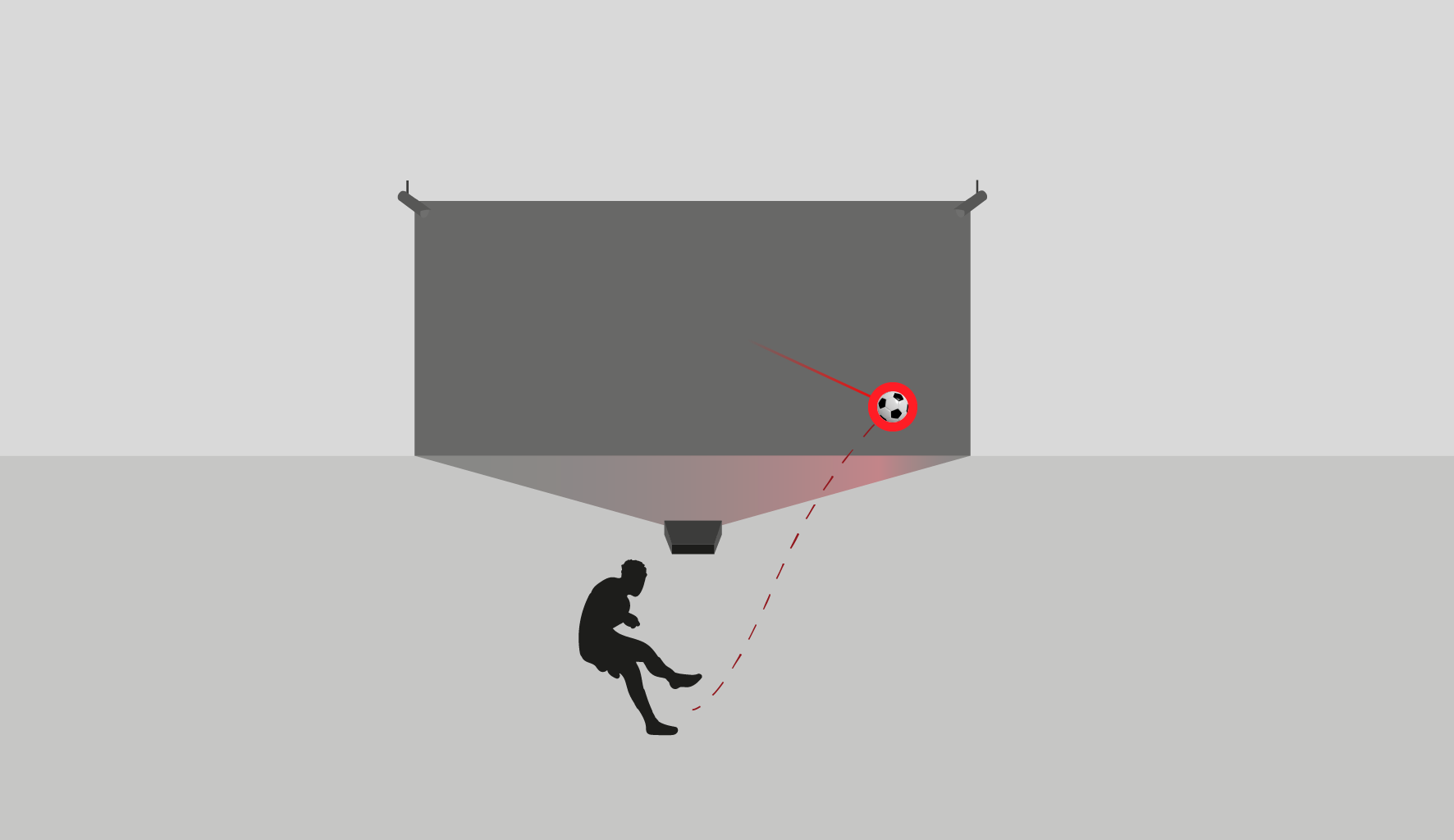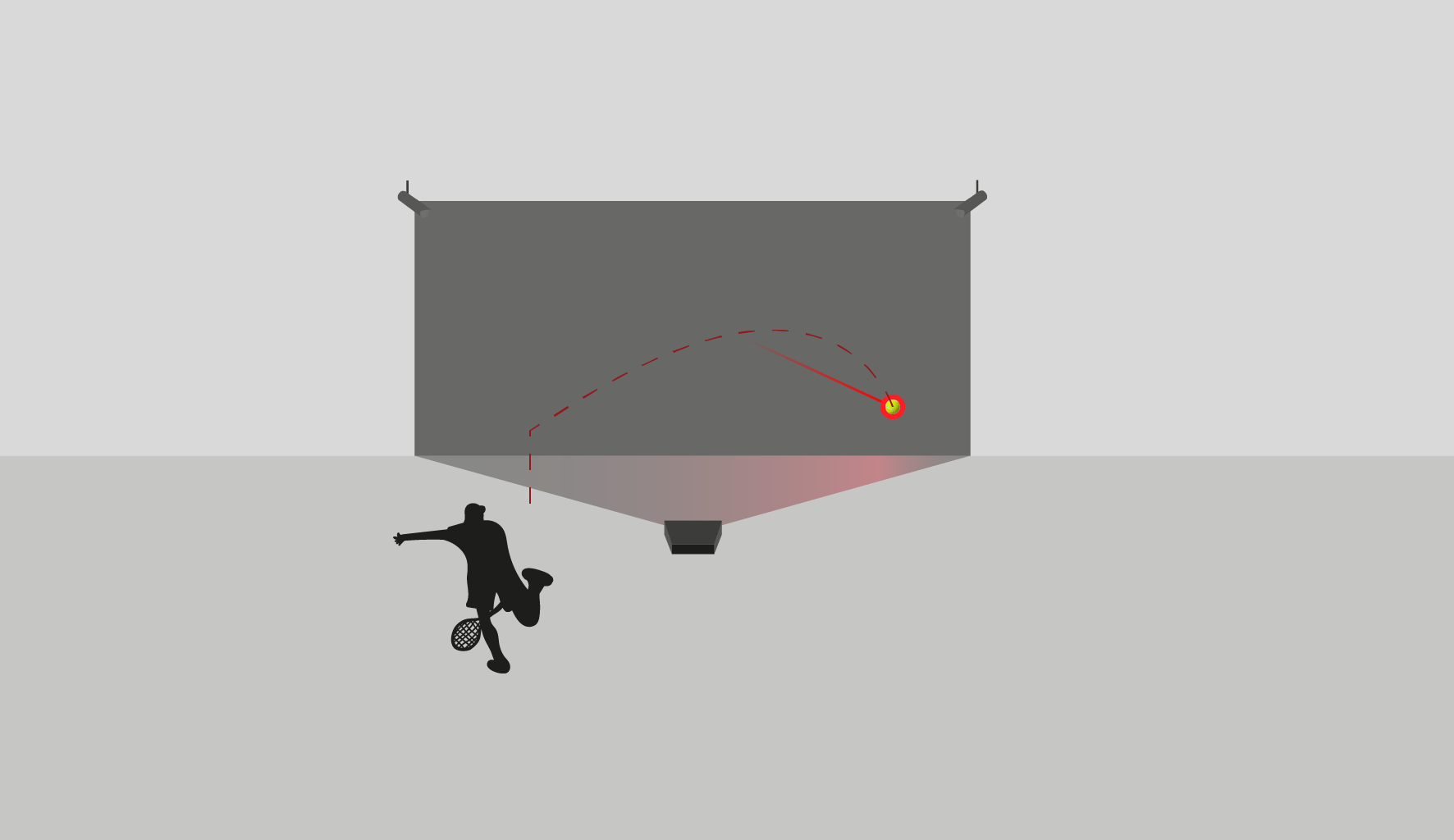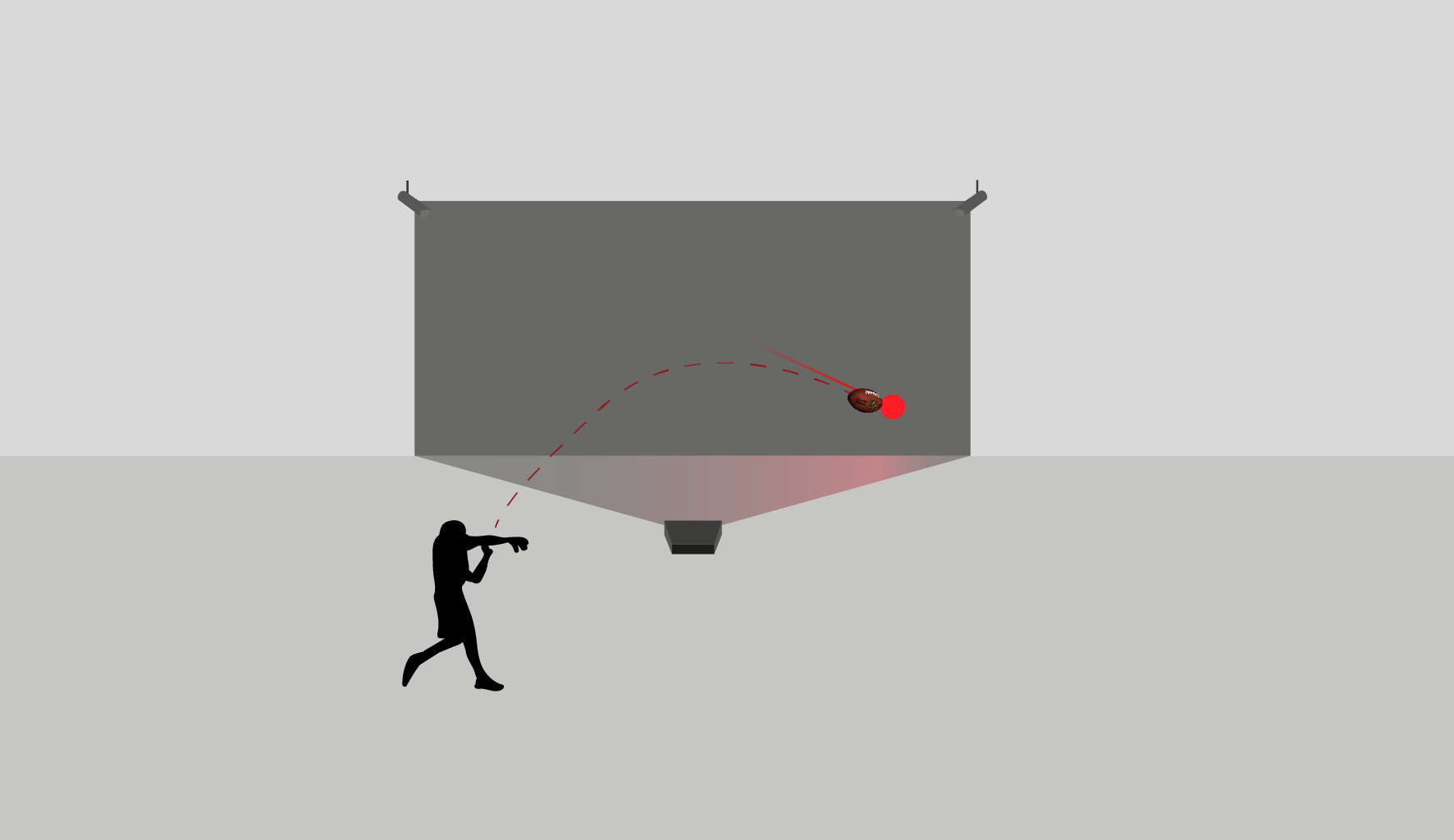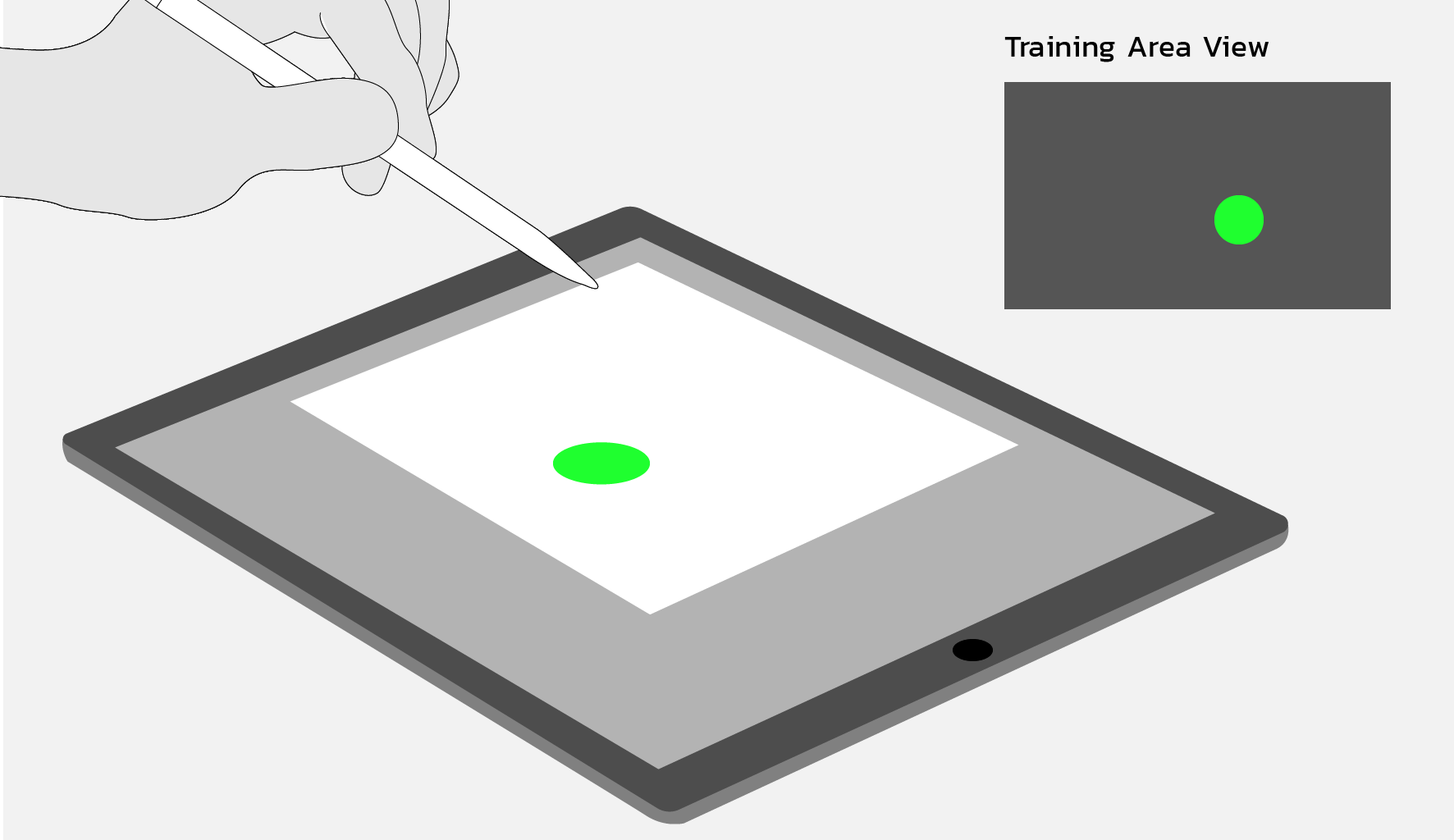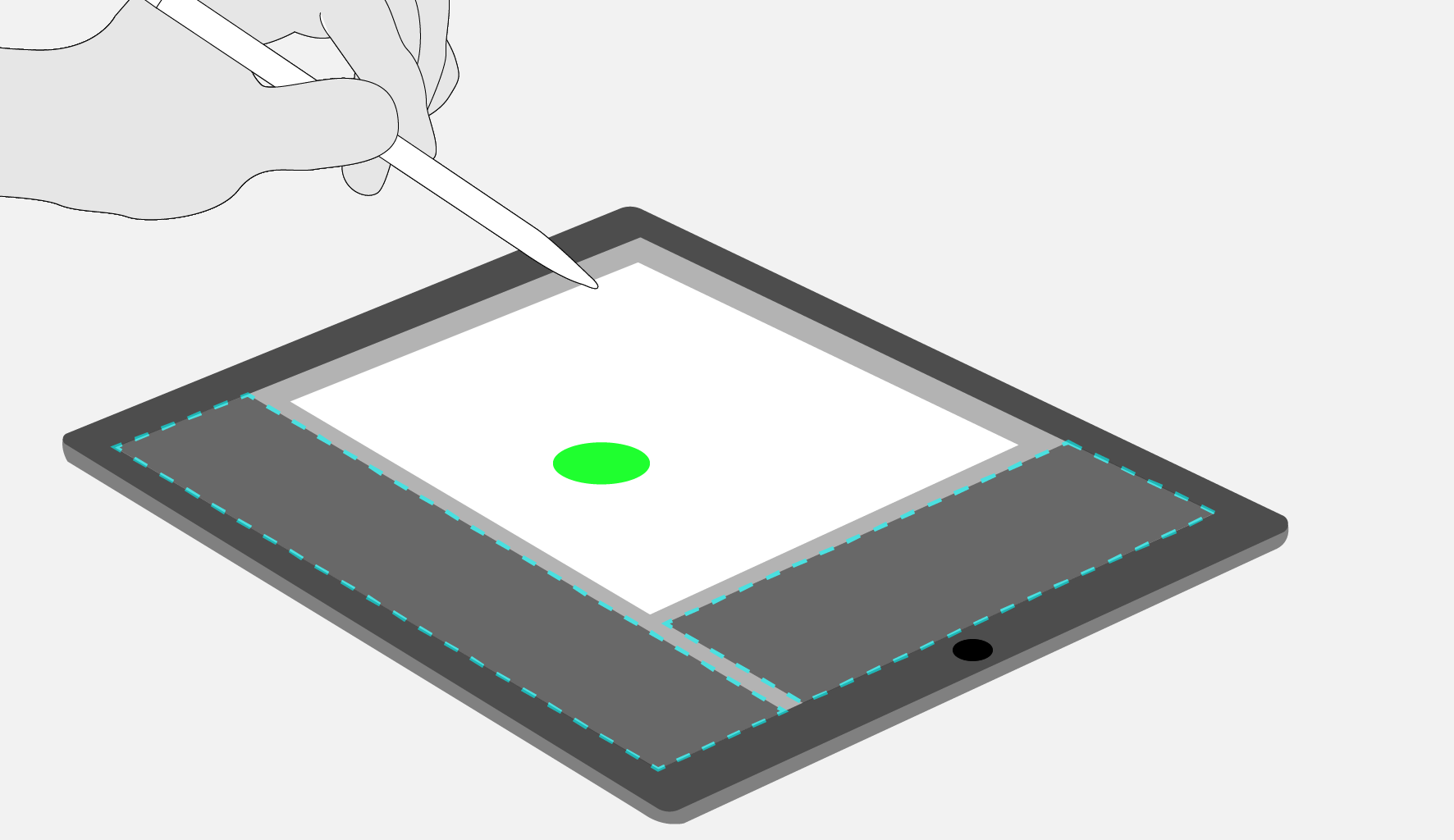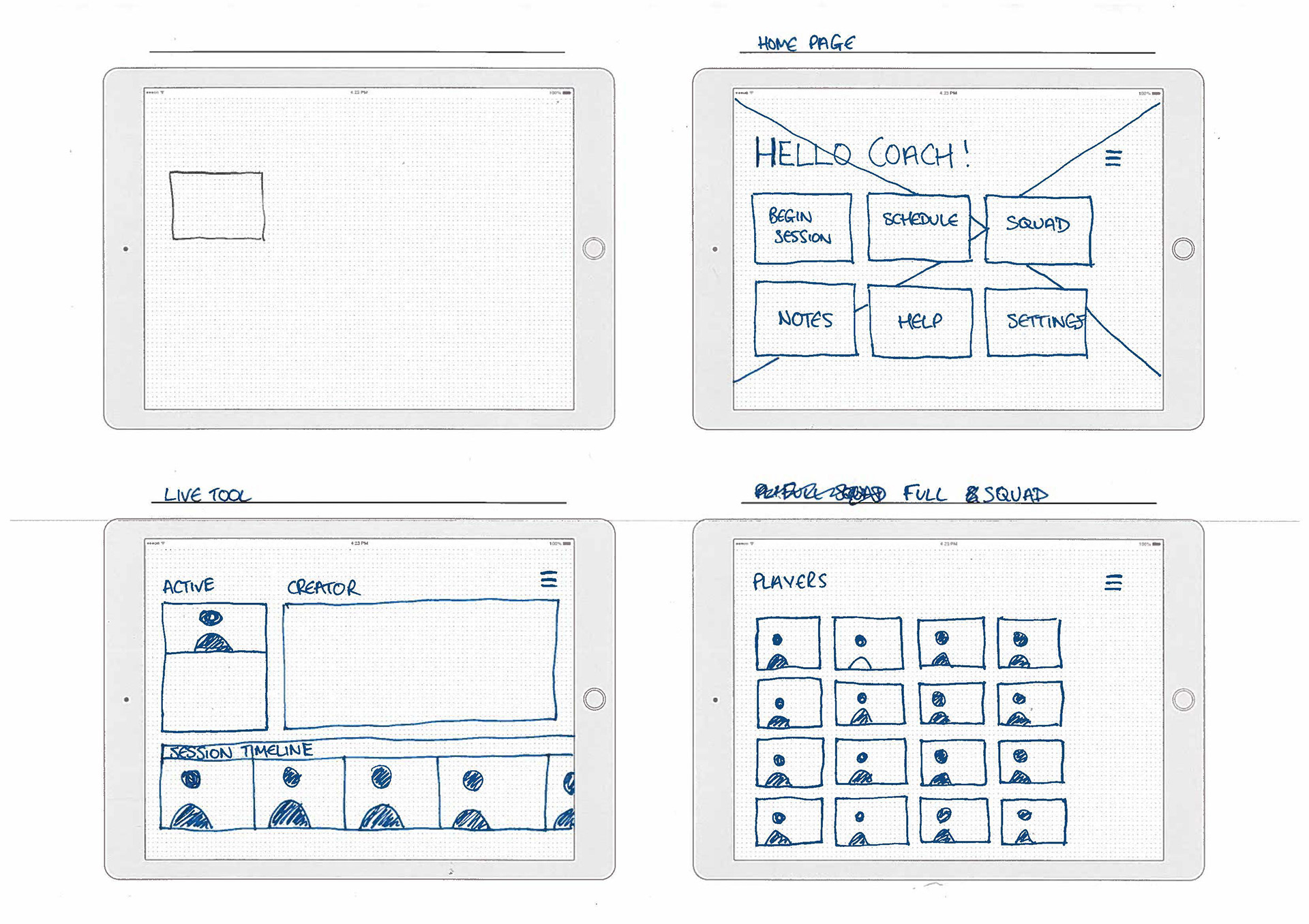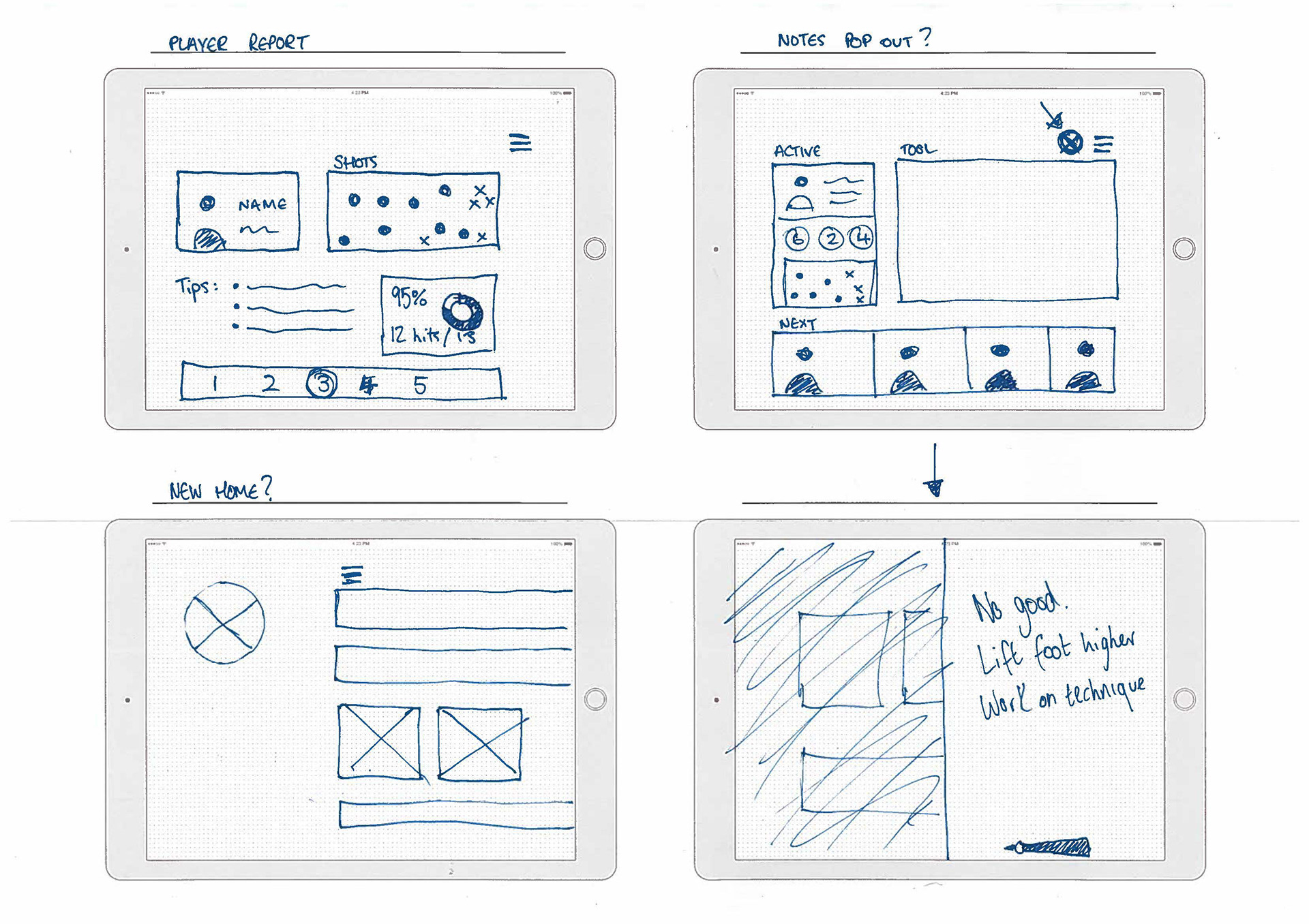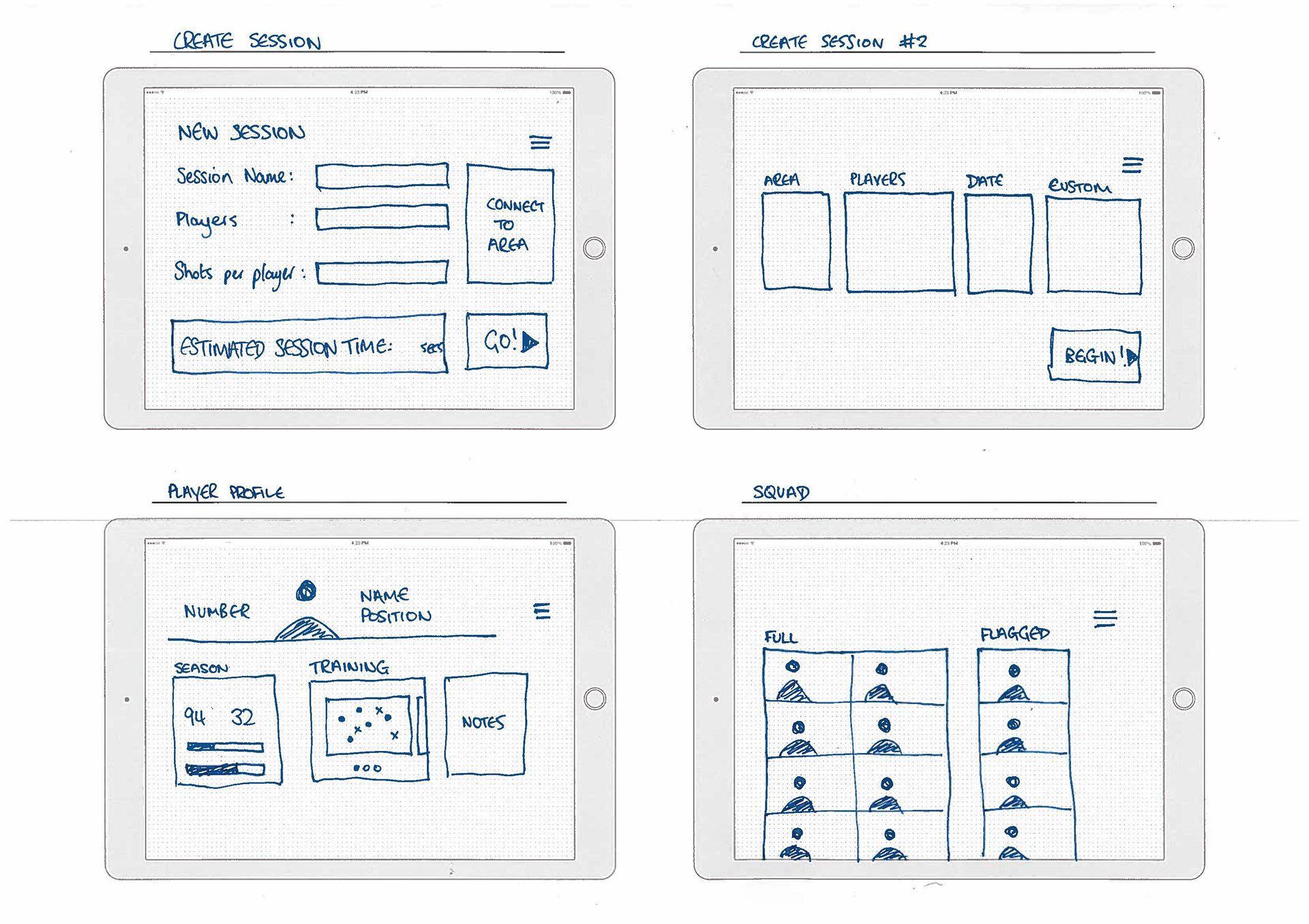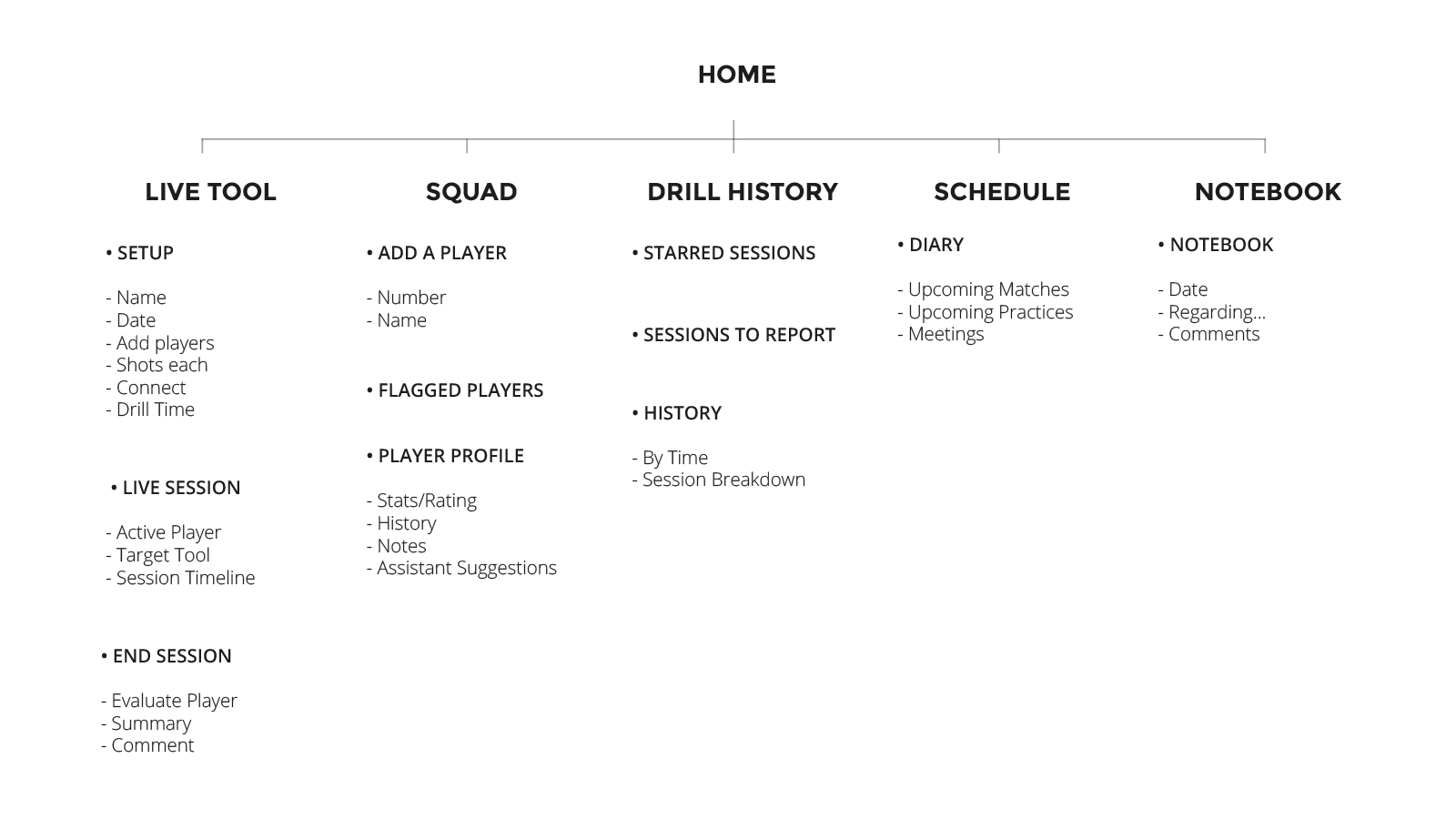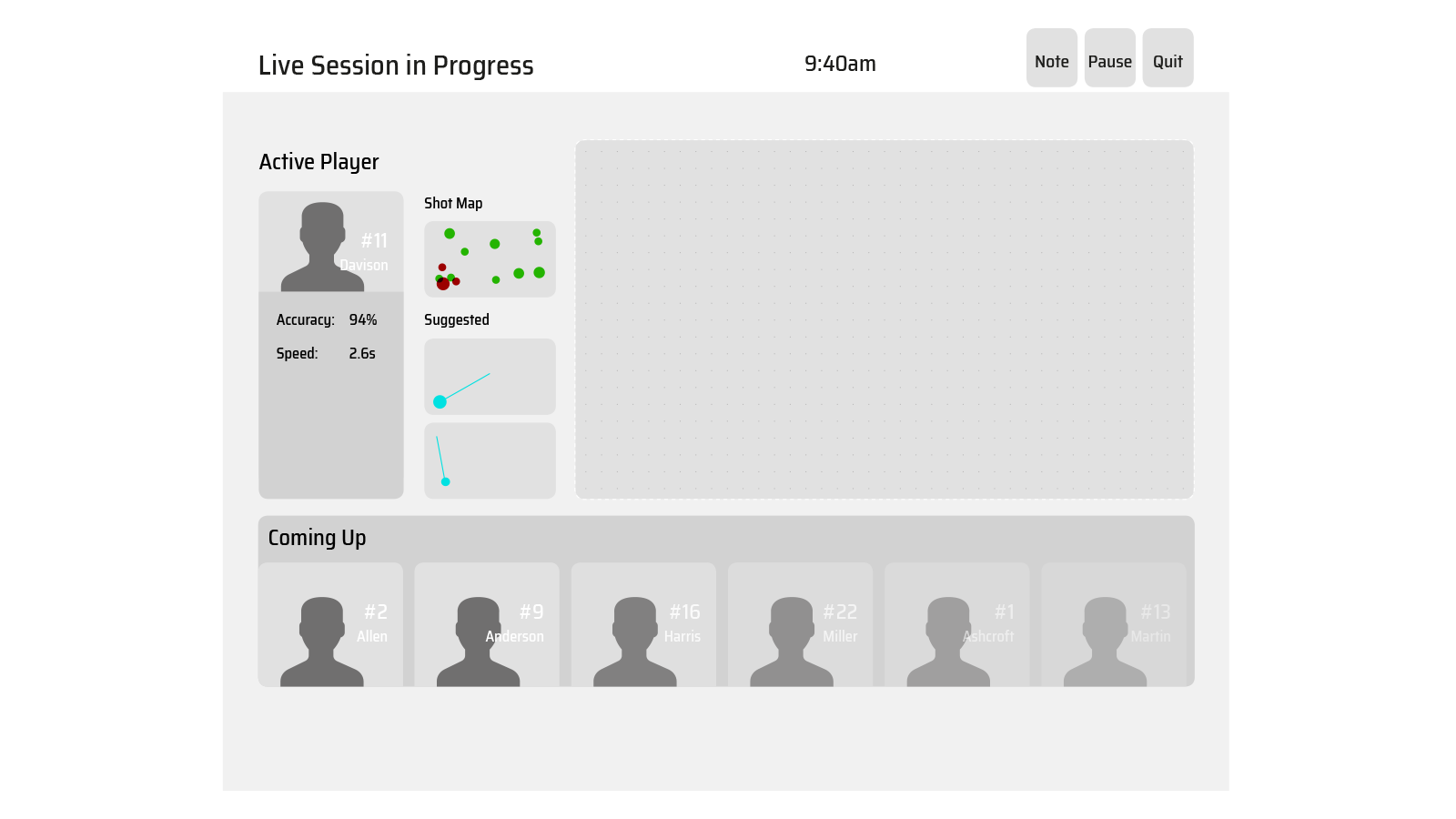 Final Solution

A real time coaching application for accuracy based team sports, to train precision creatively and track progress efficiently. The USP was a live target creation tool, linking to an immersive training area for players to physically smash the digital targets. A players performance would influence suggested target speed, size and type for future training sessions.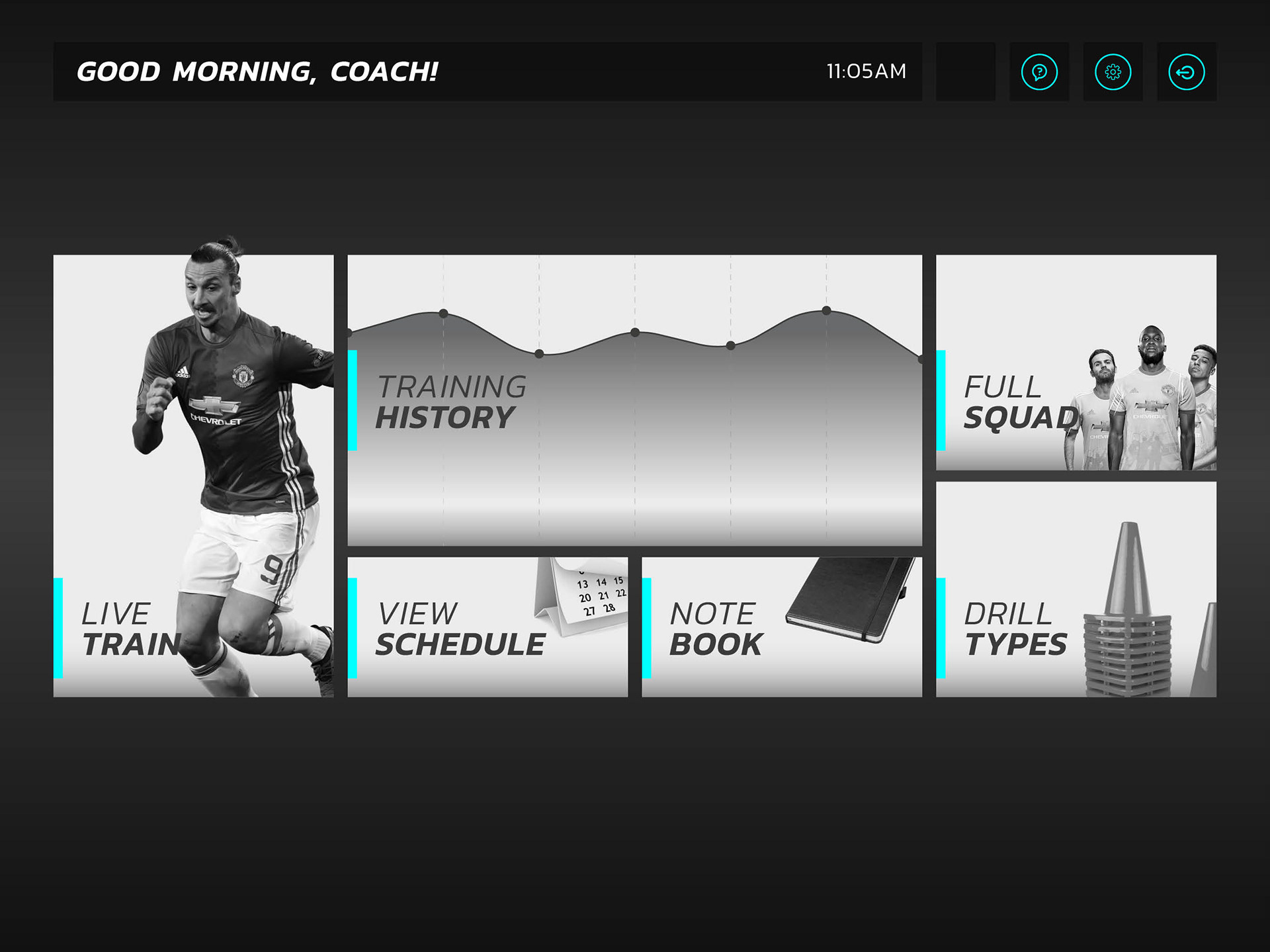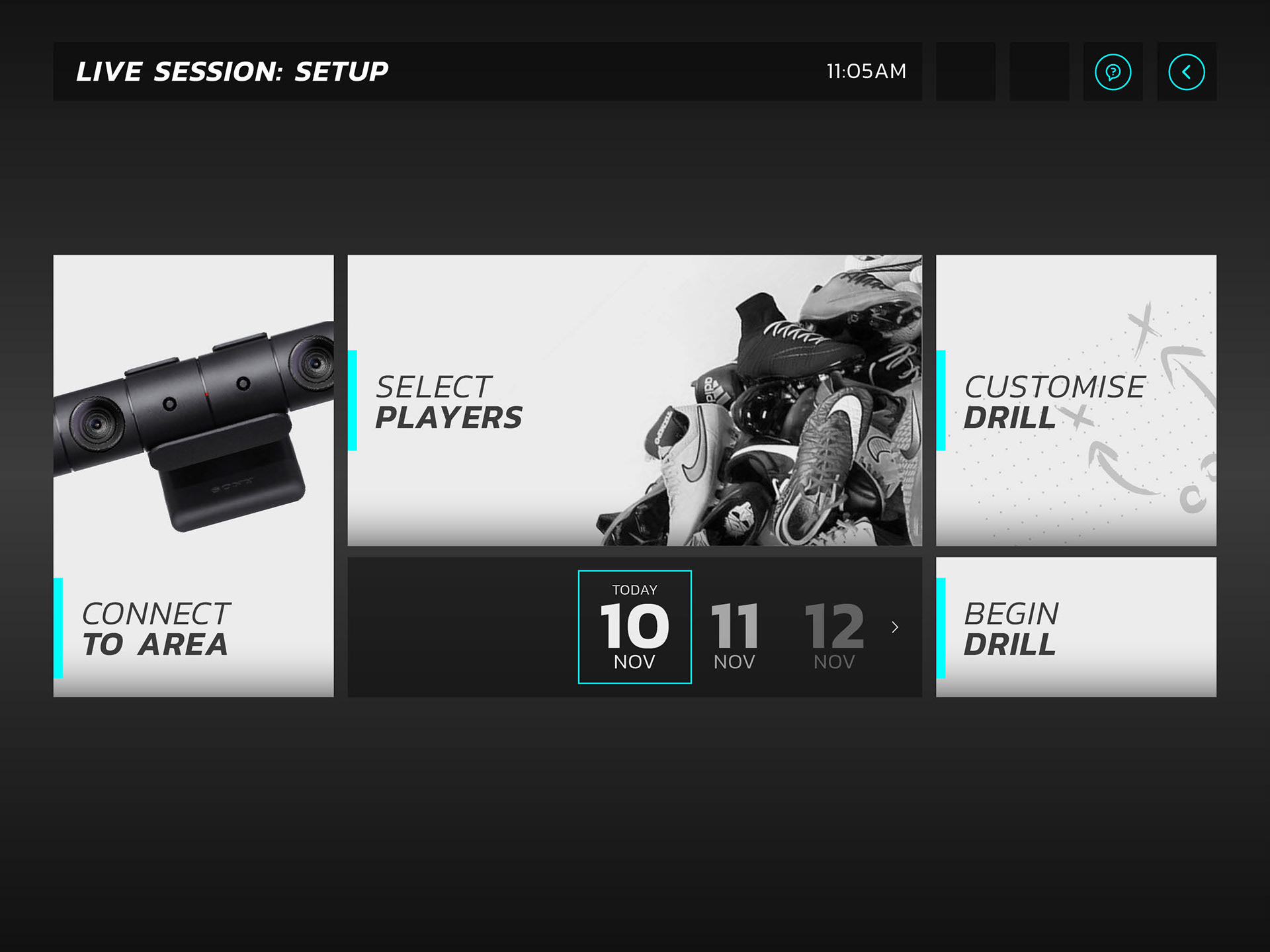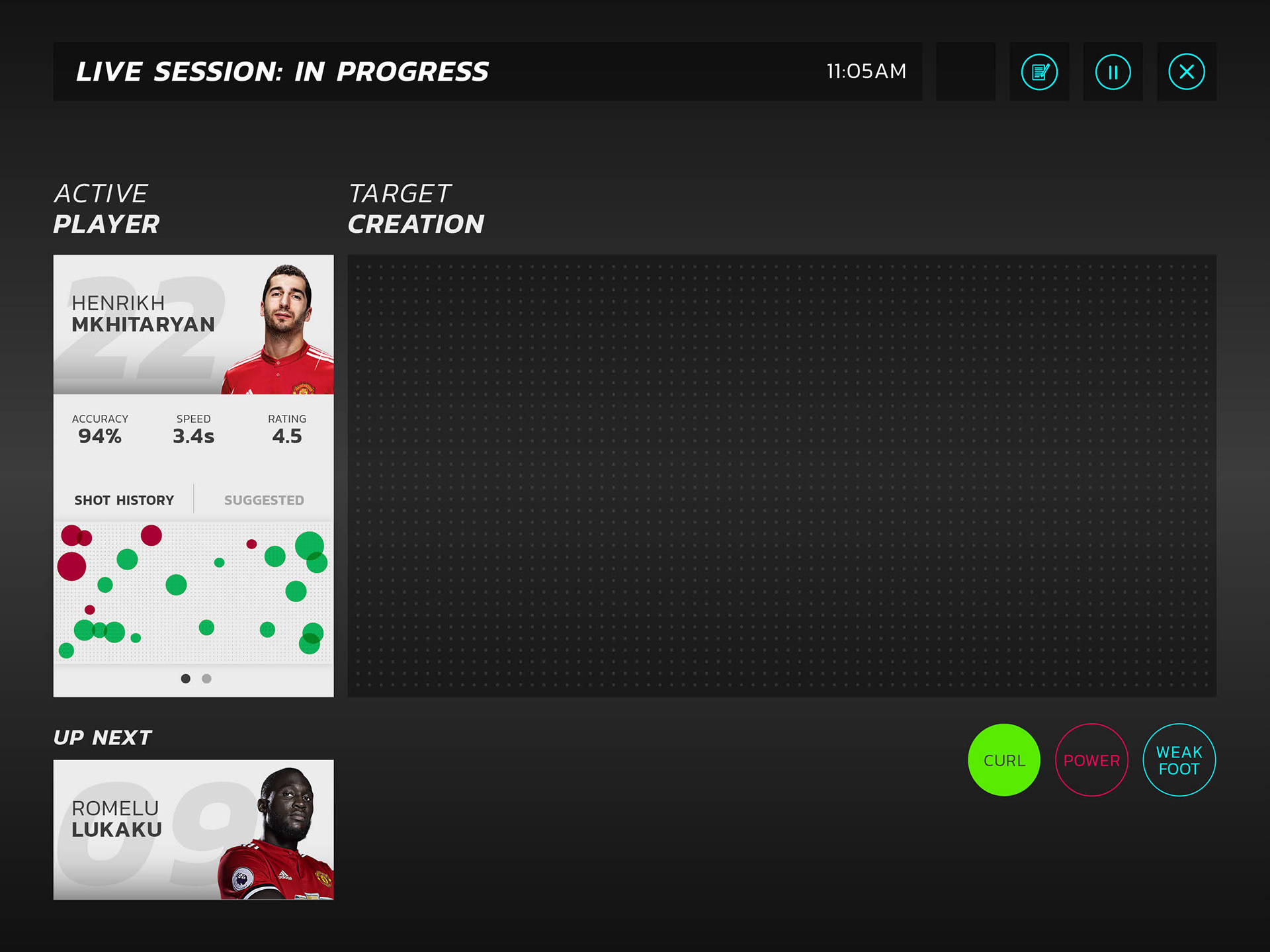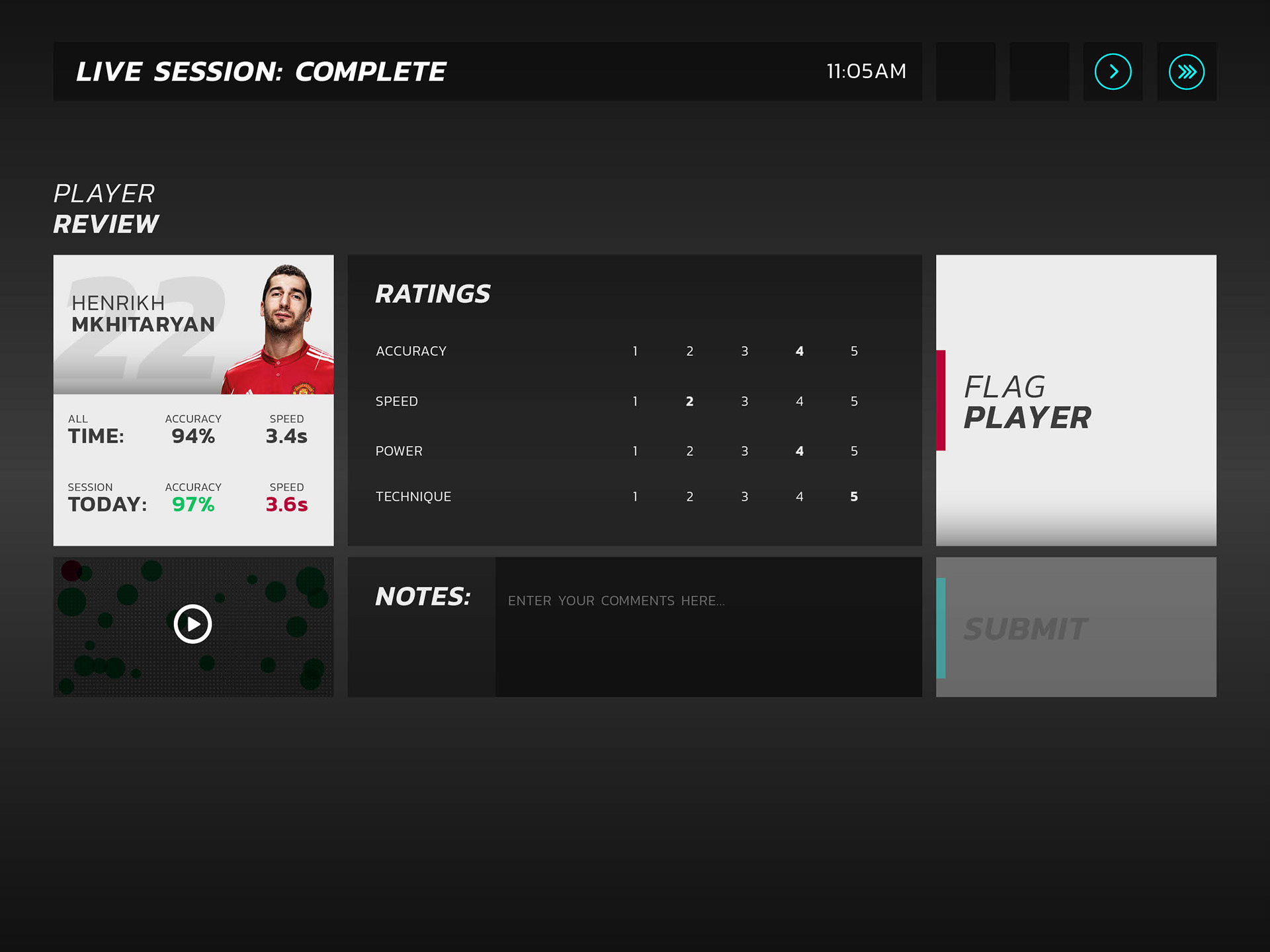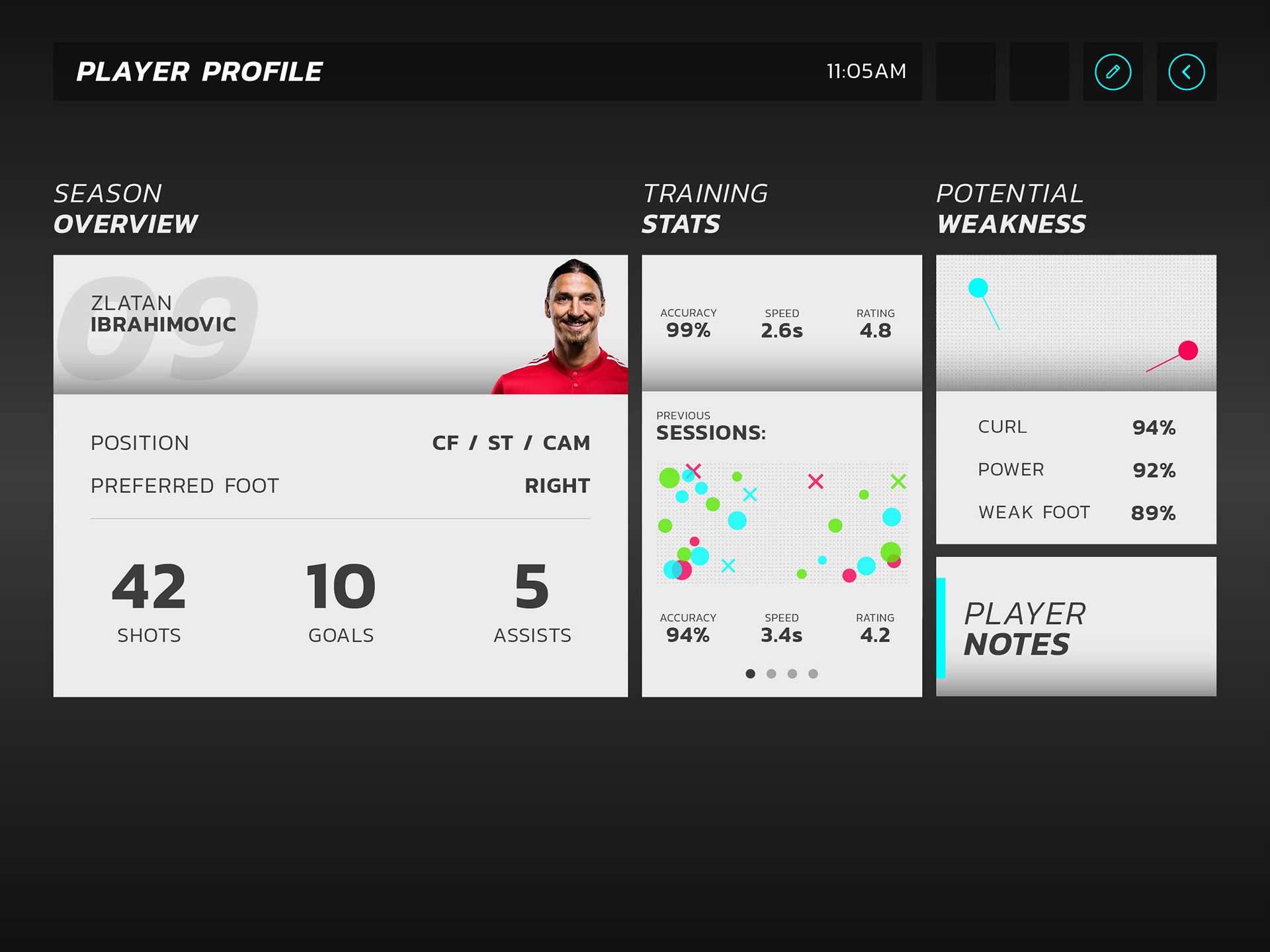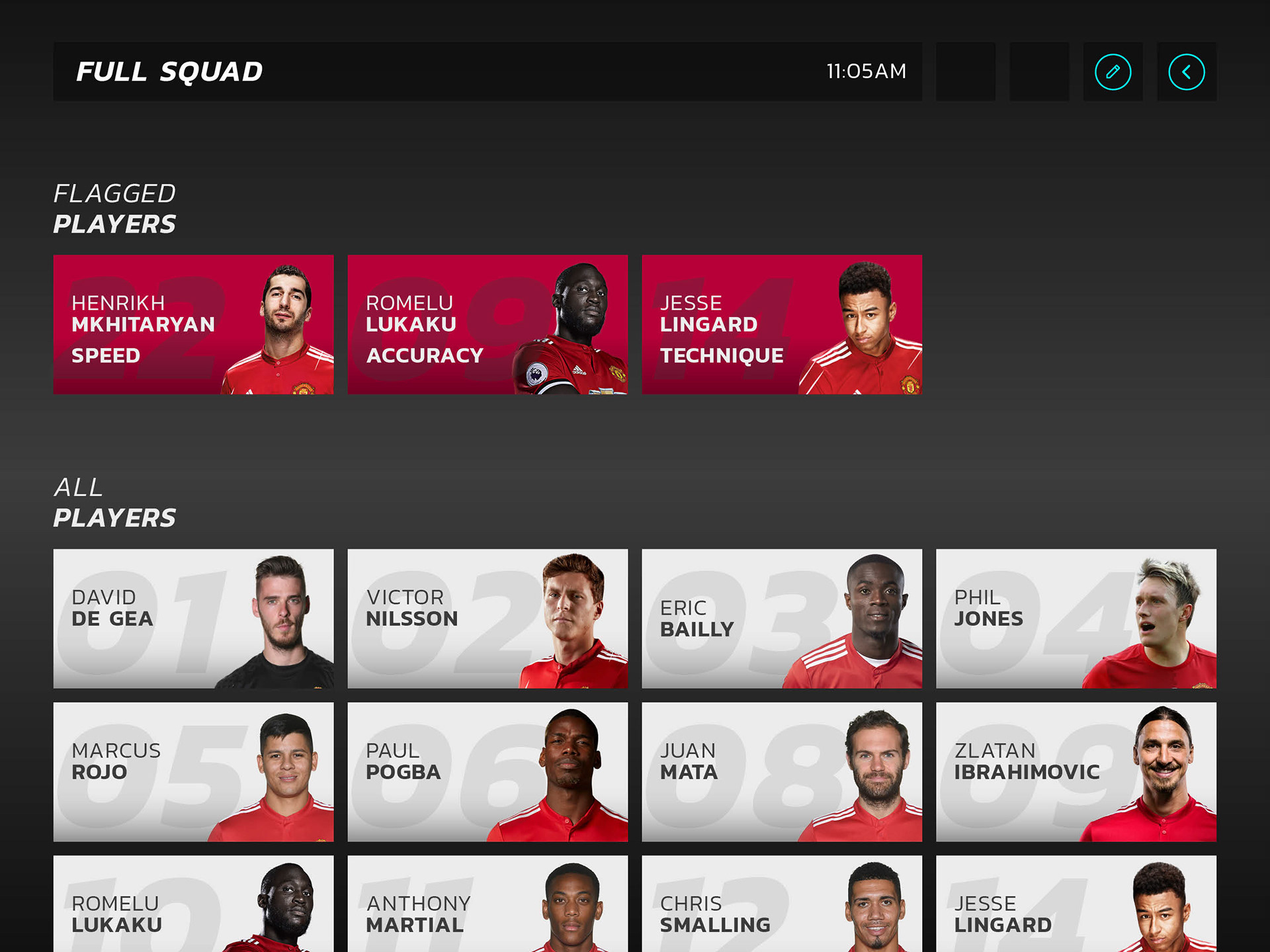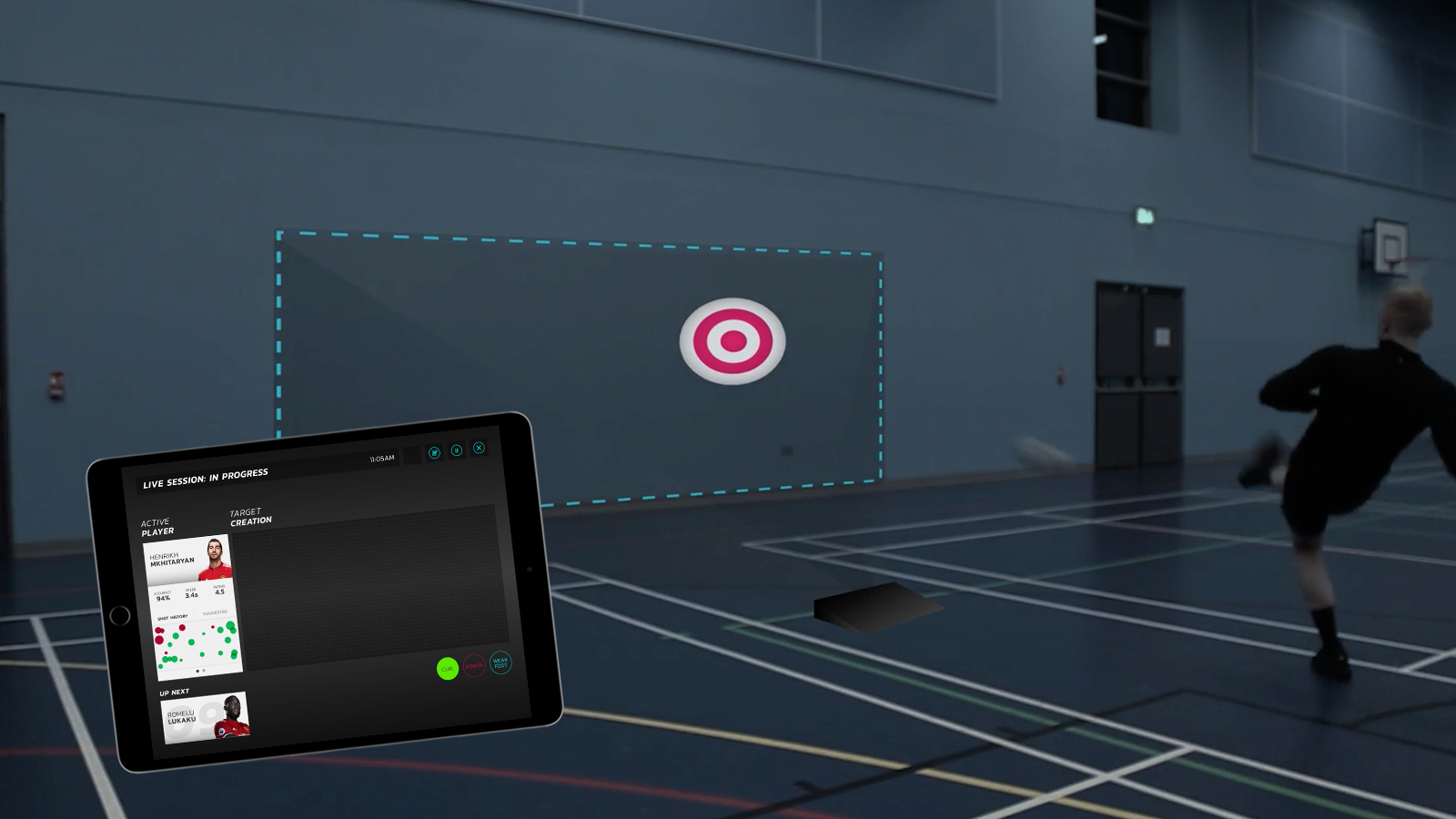 Role: 
UX Researcher, UI / UX Designer, Video Director
Tech & Resources:
InDesign, Illustrator, After Effects.
Clients:
University Project