Brief (RSA Design Student Awards Entry 2017/18 )


Develop a design solution that utilises 'advanced textiles' (fabric that has been enhanced by new technologies) to improve well being or the quality of people's lives.
Research Insights

Alongside my partner Jack, we found that the sports industry was dominated by intrusive health trackers and expensive wearables for the wrist. We found that there had been little attempt at embedding wearable technology within sports clothing. Observing various sporting events indicated that injury and foul play were the two main things holding competitive sport back.
Development

We considered a 'fairplay' jersey, that would glow with contact, for non-contact sports. We were concerned that this measurable would be too frequent and interrupt the play even more. 
We wanted something non intrusive, not distracting and beneficial. We turned our attention to injury, focusing on muscular cramp. Further specialist research showed us the specific factors and appropriate measurable to advise on muscular cramp within a pair of shorts. The shorts would glow in the local area of the muscle fatigue.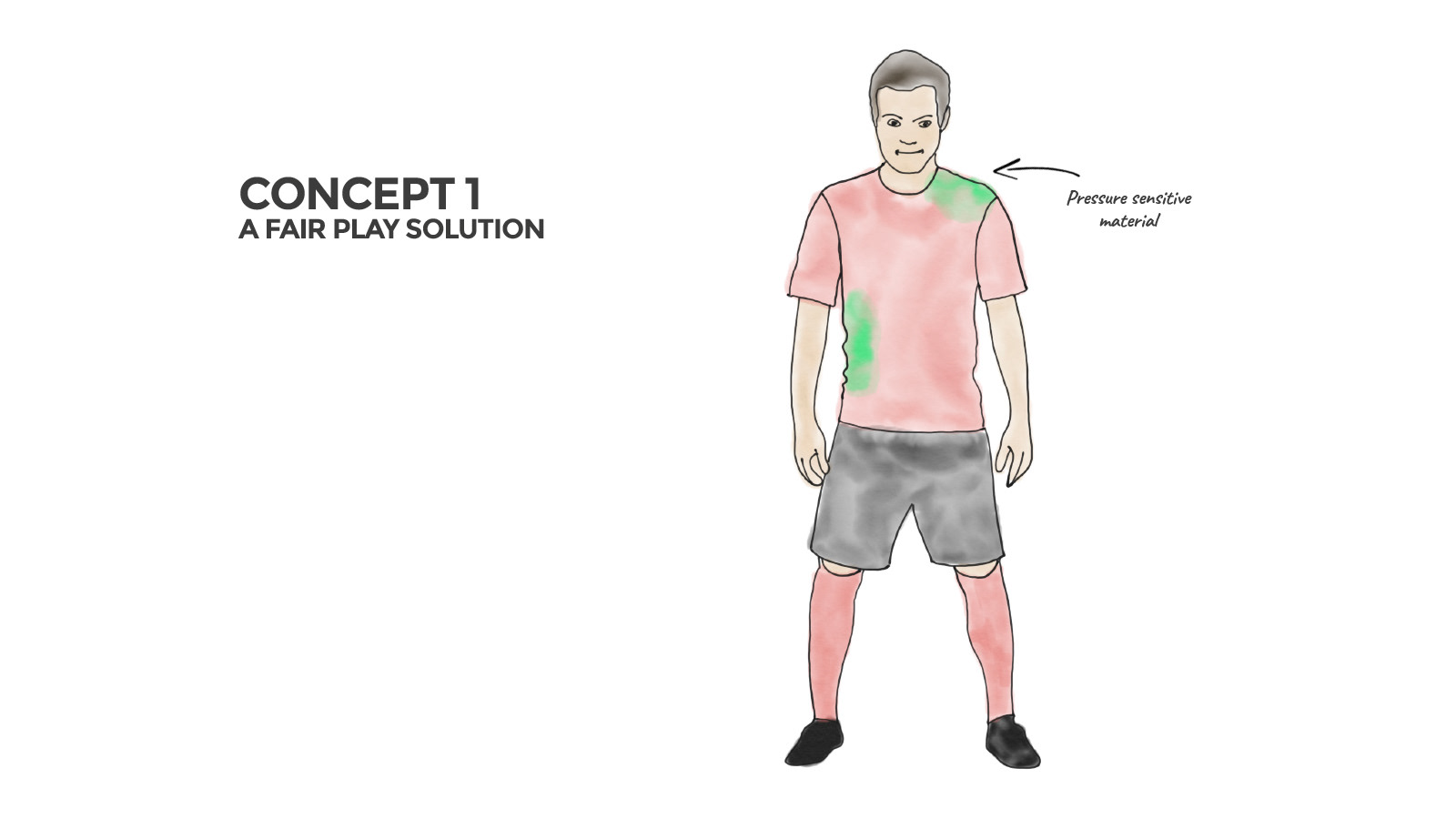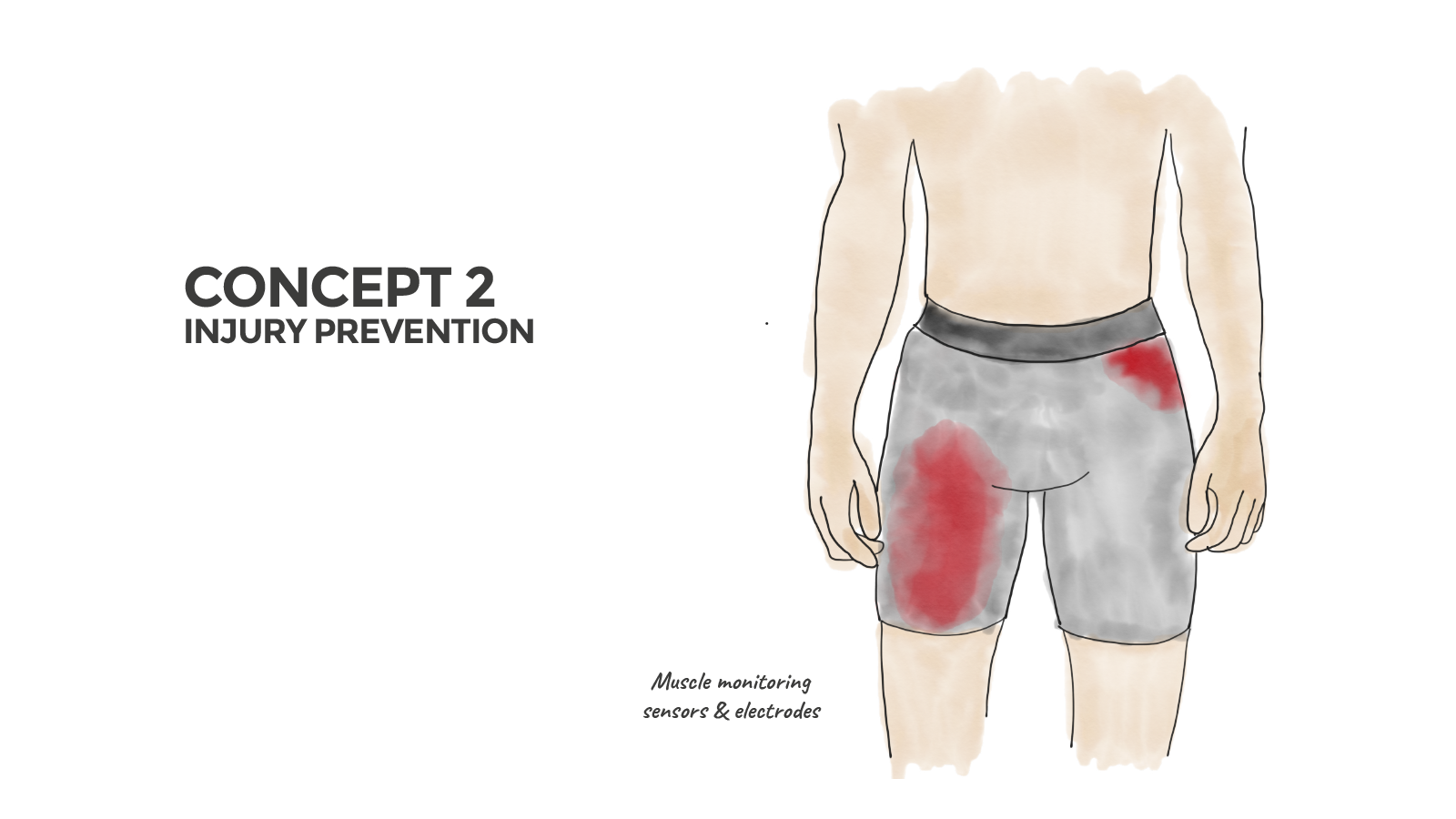 Interaction Storyboard

As a fictional concept, we needed to visualise how our shorts could be used. 
We wanted to target both casual players...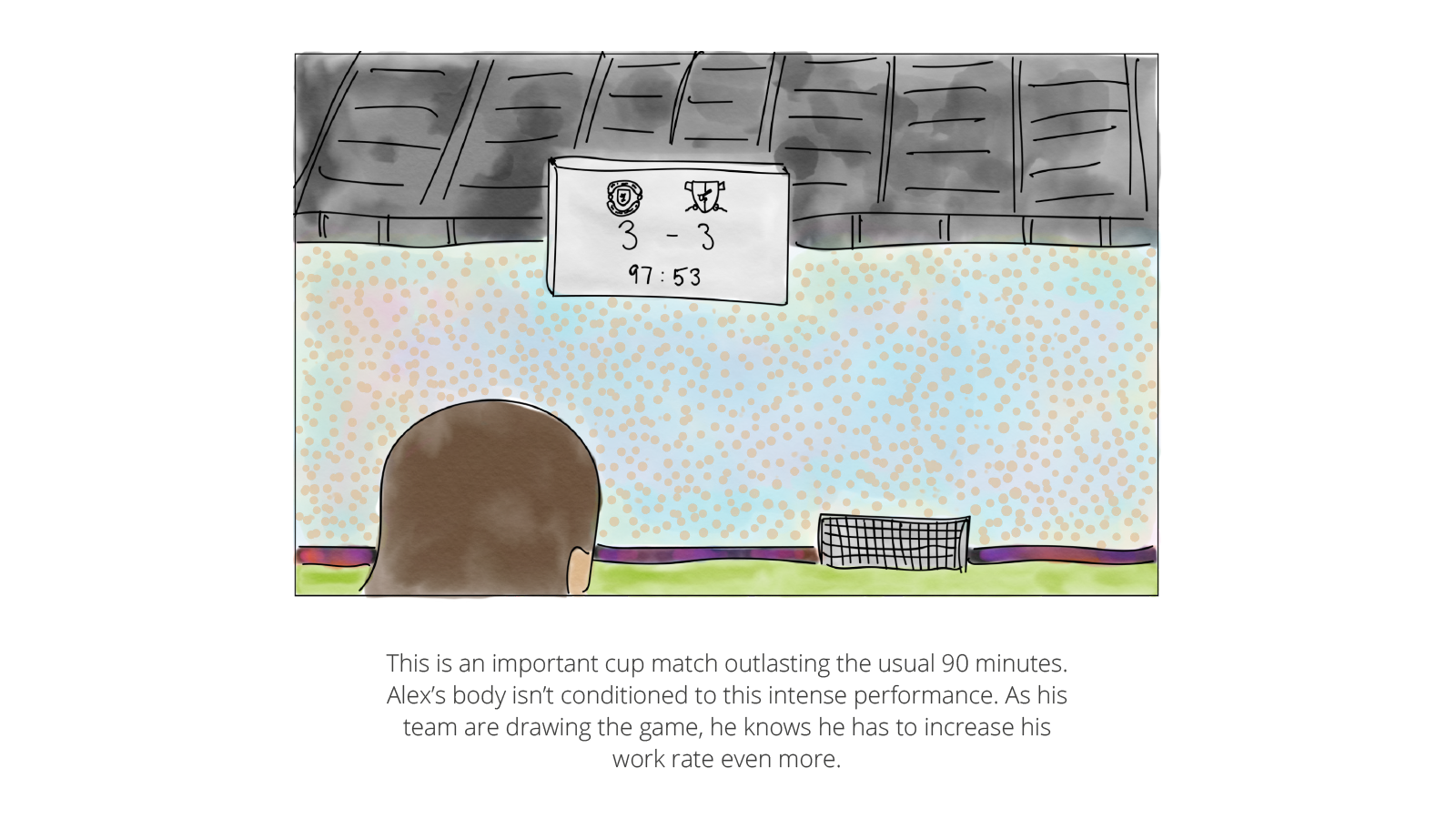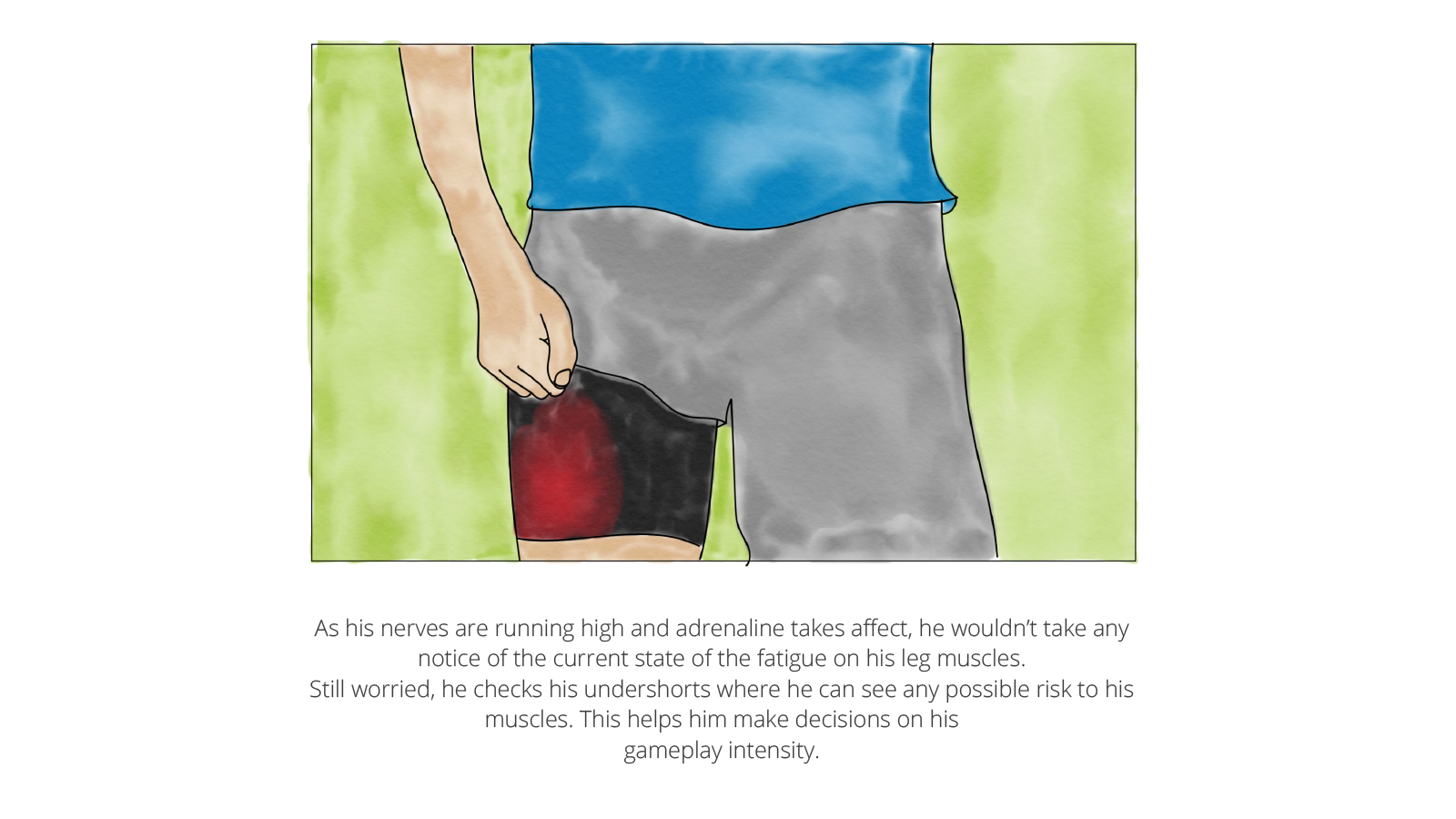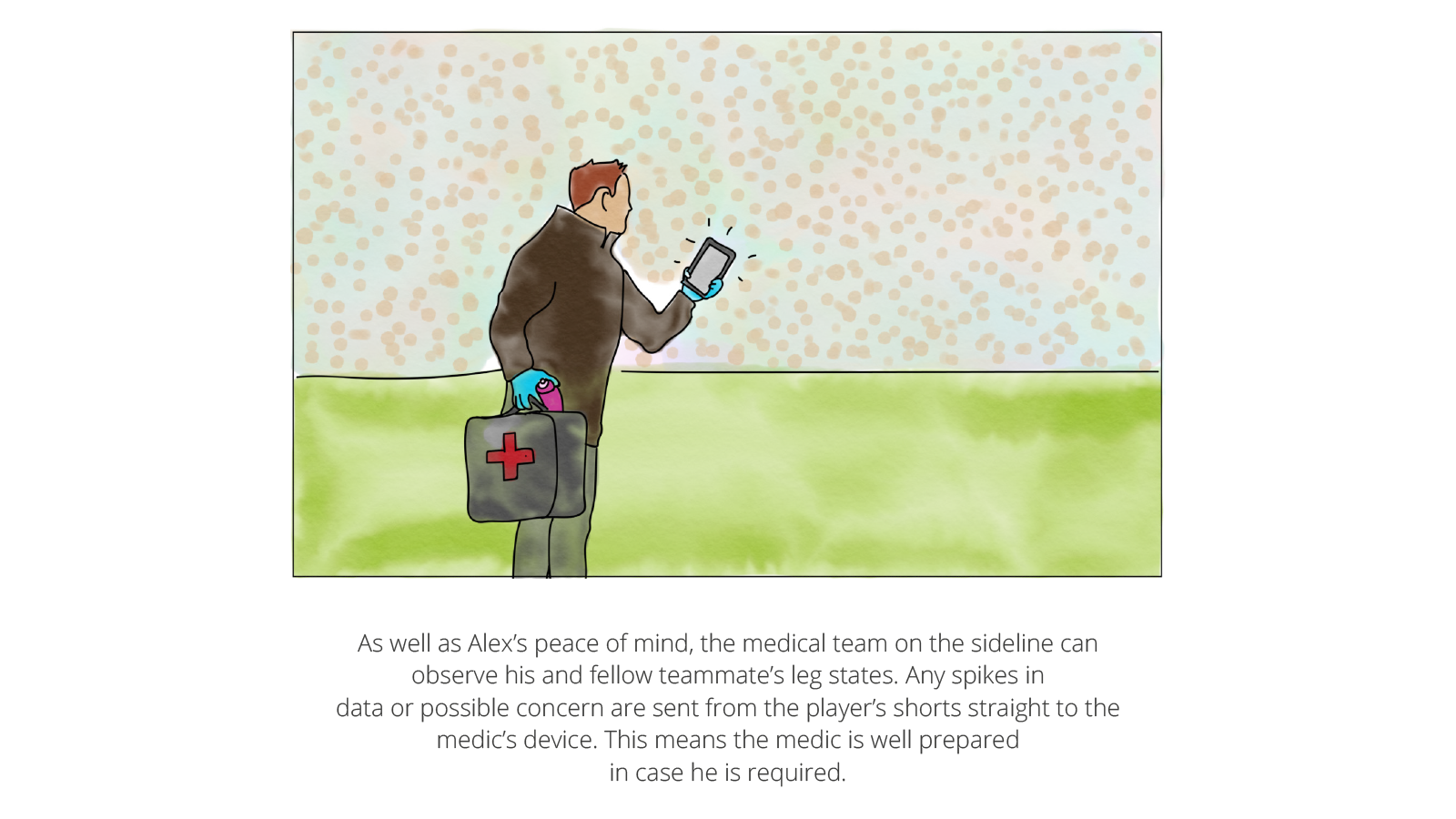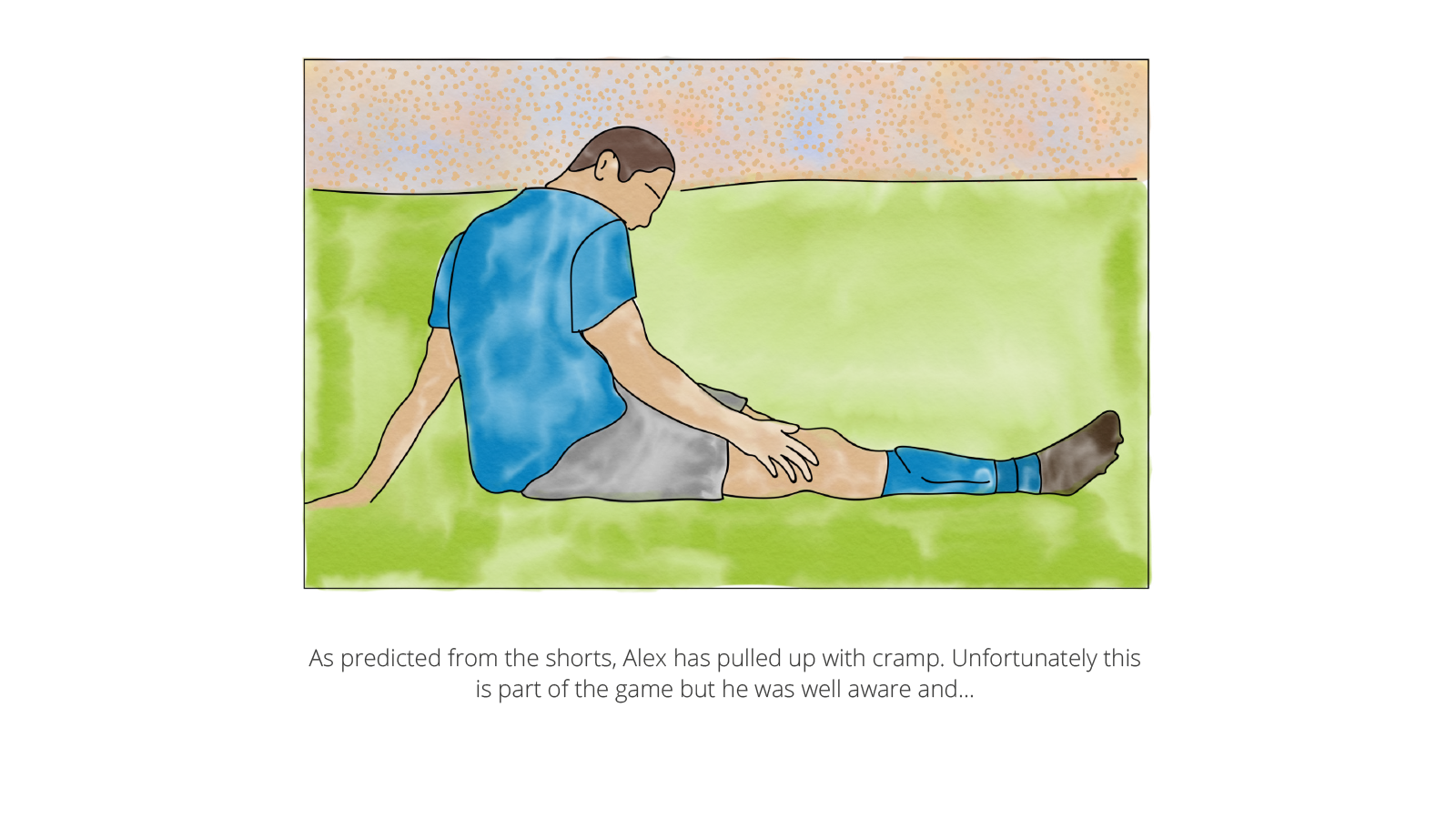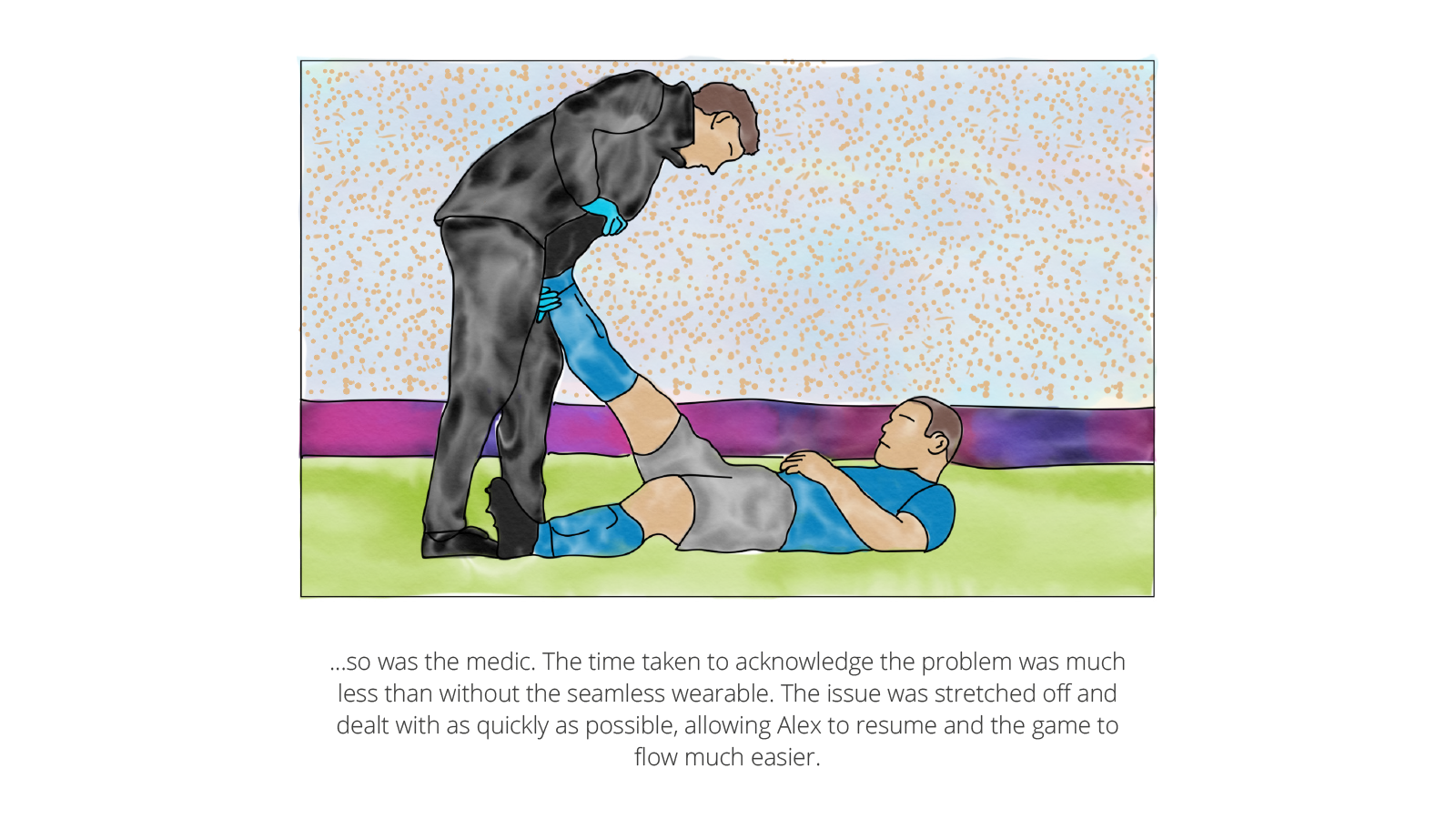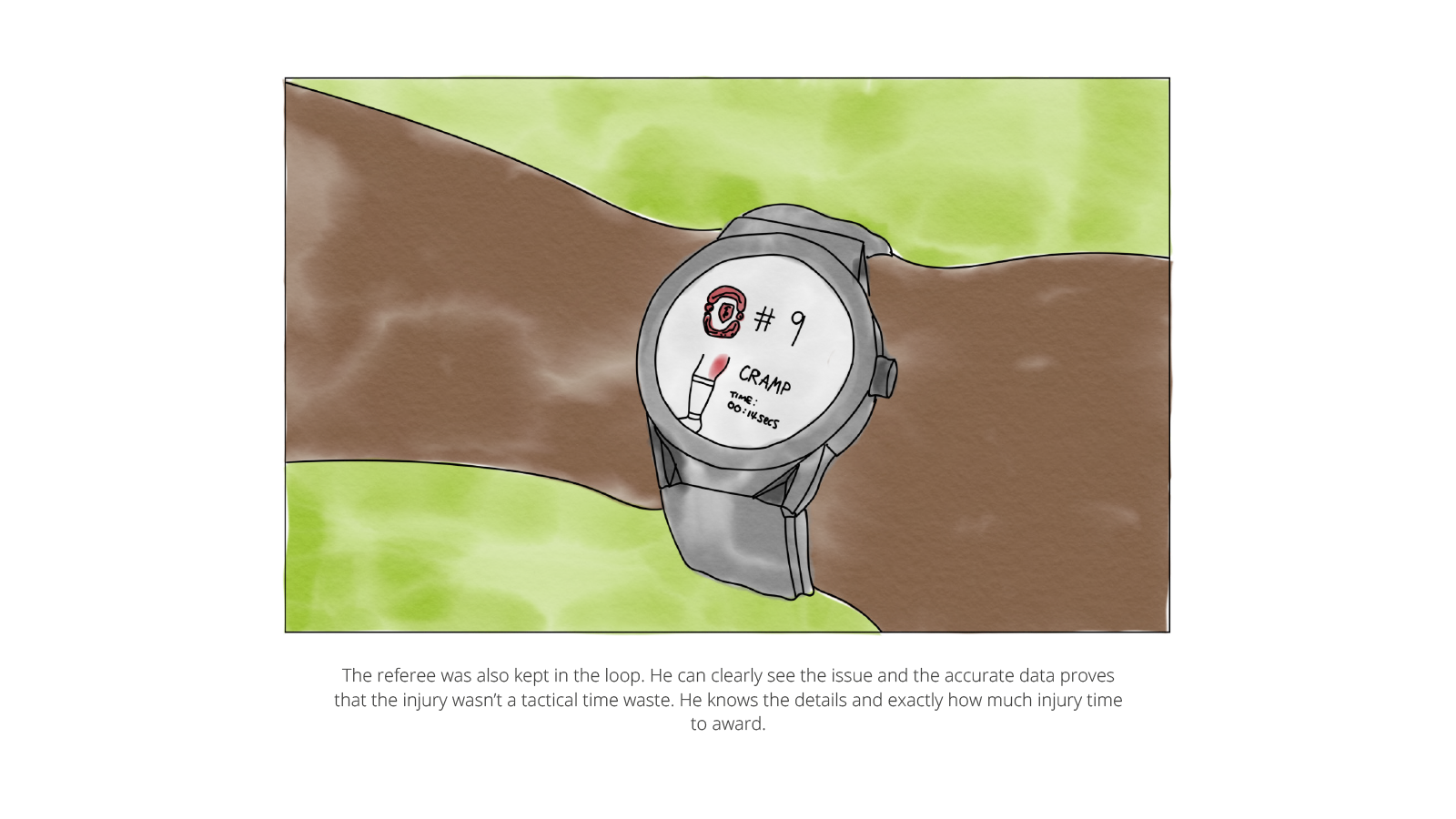 and high end professionals...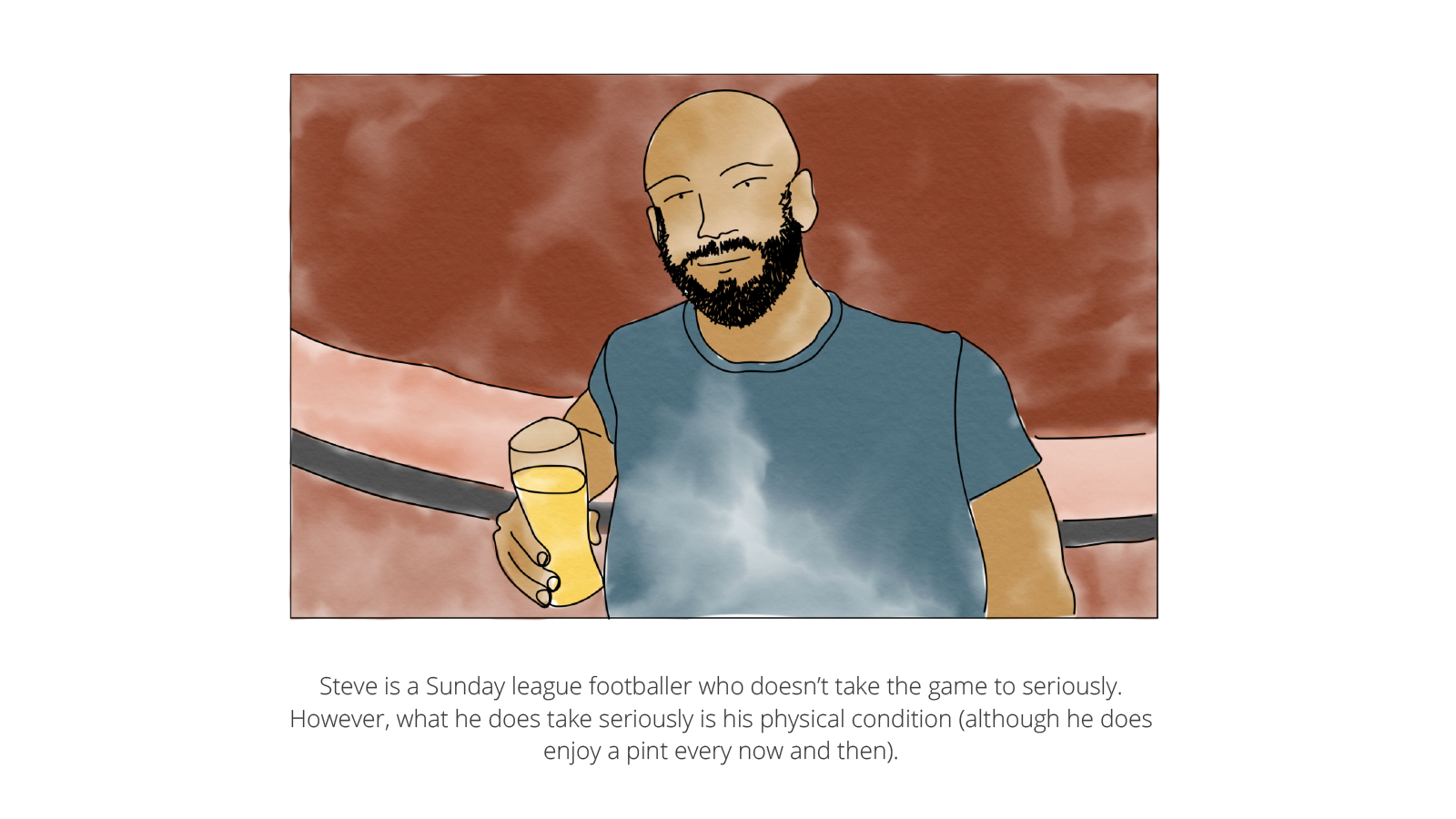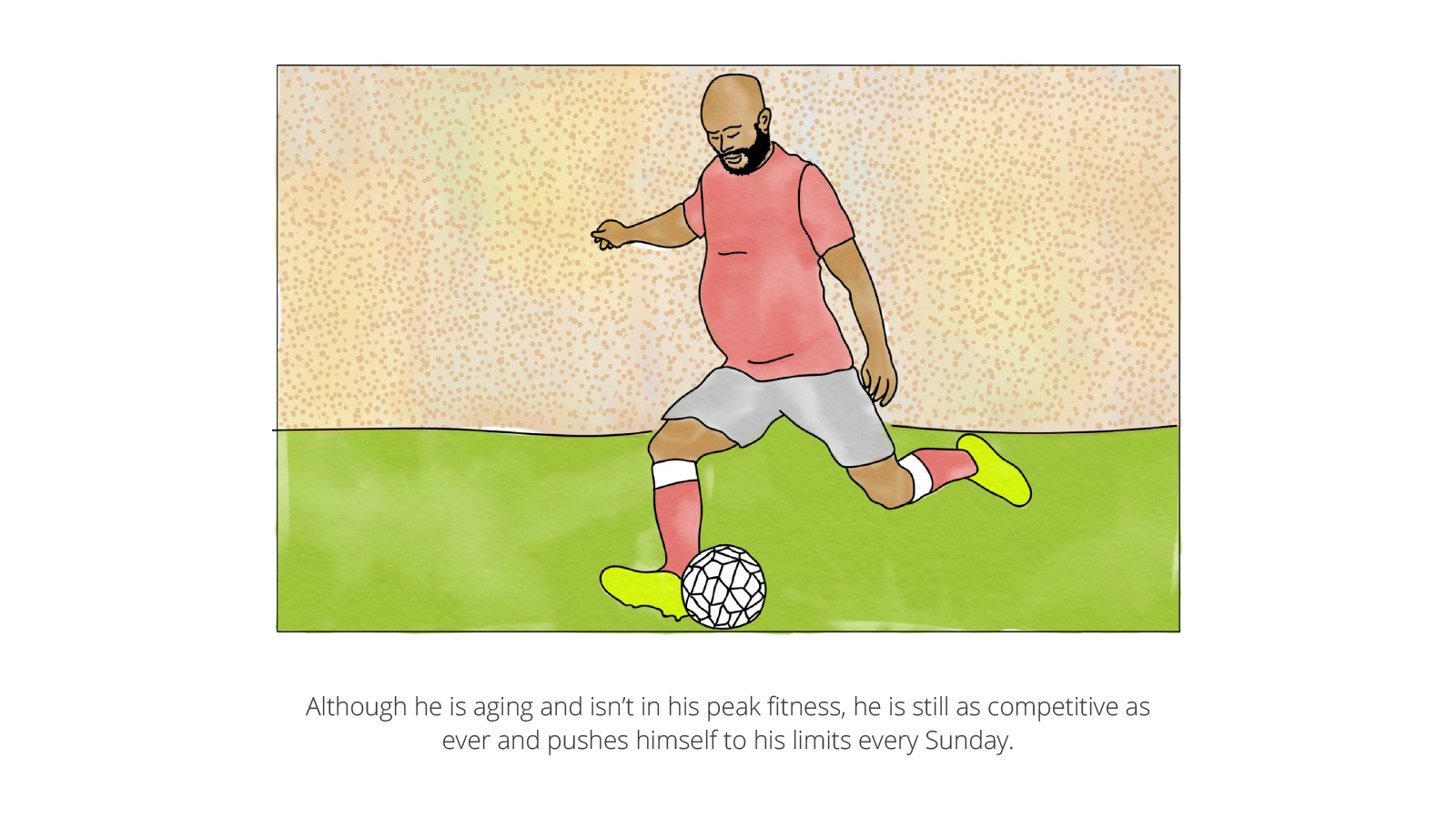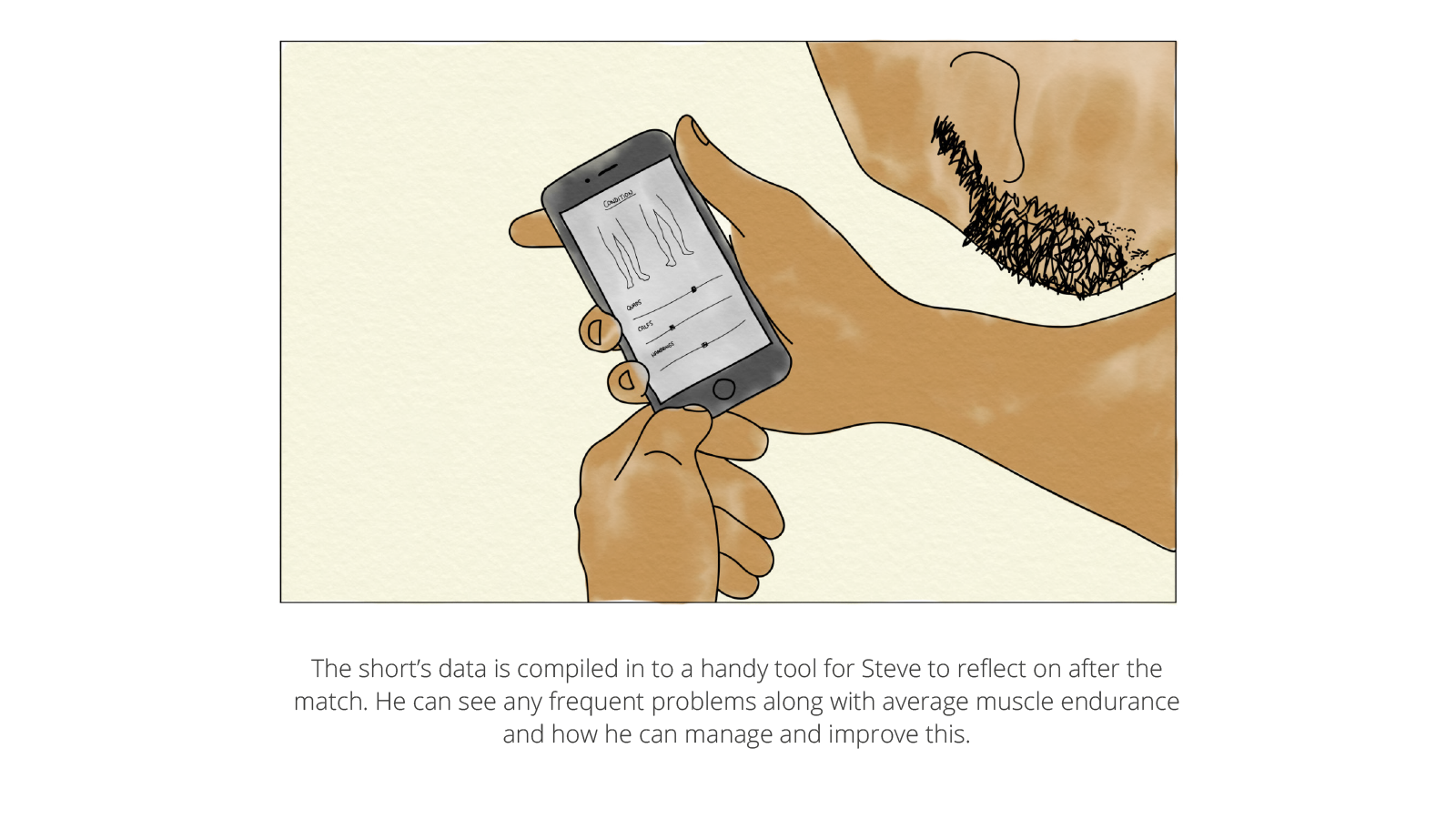 Final Solution

A seamless monitoring wearable system to identify, intercept and advise on muscular cramp in athletes, using micro sensors and real time data.
We developed a mobile application for players to measure their muscular conditioning over time, and track progress.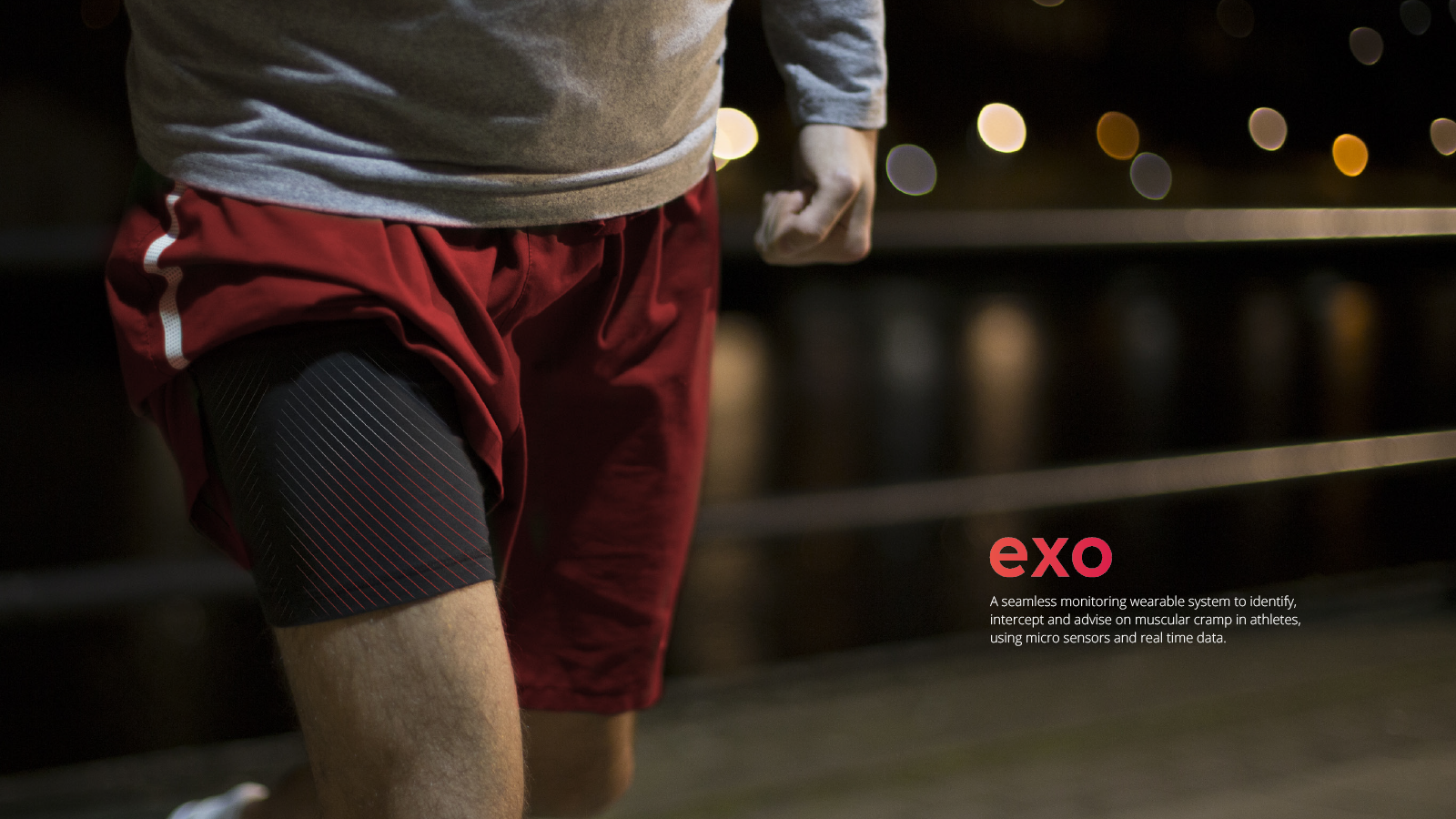 Role:
UX Researcher, UI / UX Designer, Video Director
Tech & Resources:
InDesign, Illustrator, After Effects.
Clients:
University Project