Brief

Create a solution for small business owners to manage their staff, accounts and payroll.
Research Insights

My partner and I conducted research into existing banking applications, as well as student habits and spending. We found that a lot of students just wanted to see balance, transactions, and send money. When this took a long time, there was frustration.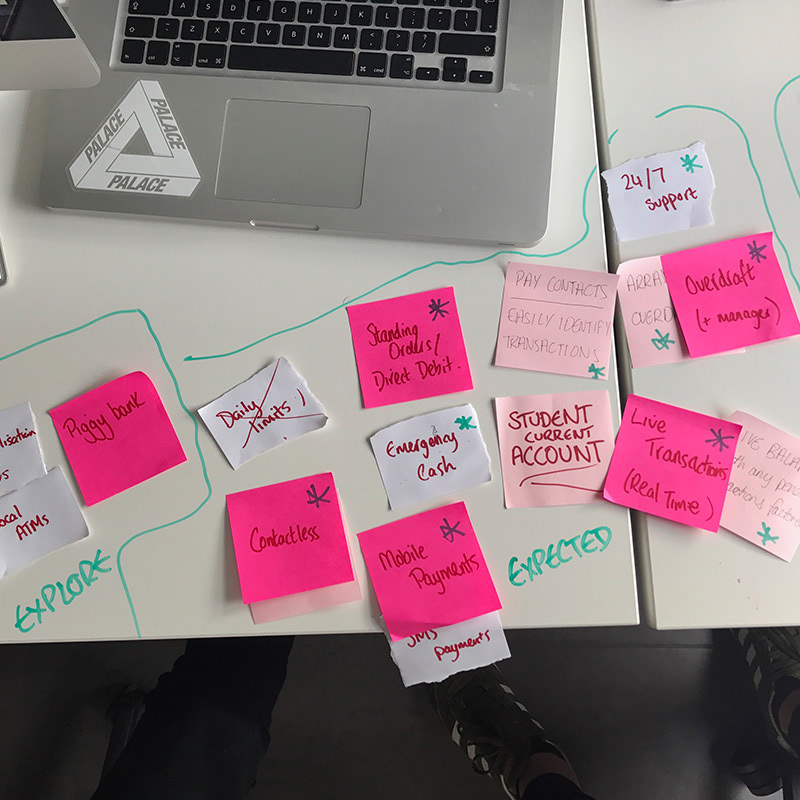 Development

Along with the core features like Account Balance and Mobile Payments, we tried to develop two new features. Flow Forecast would take standing orders and payment trends to predict how money will shift in the account, to eliminate nasty surprises. Piggy Bank would use contactless payments and push notifications to help students save for the next big night out!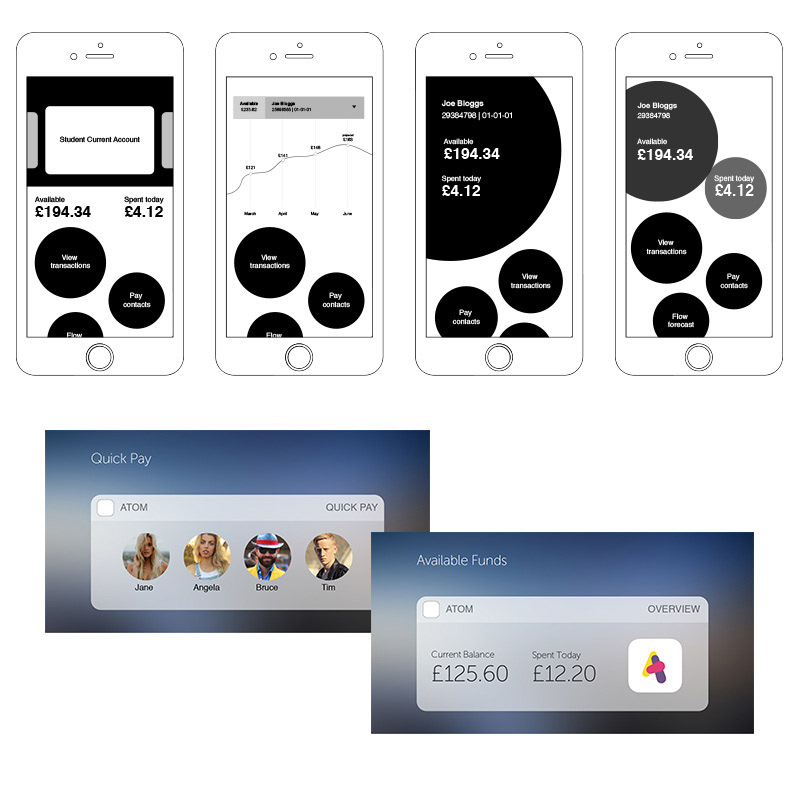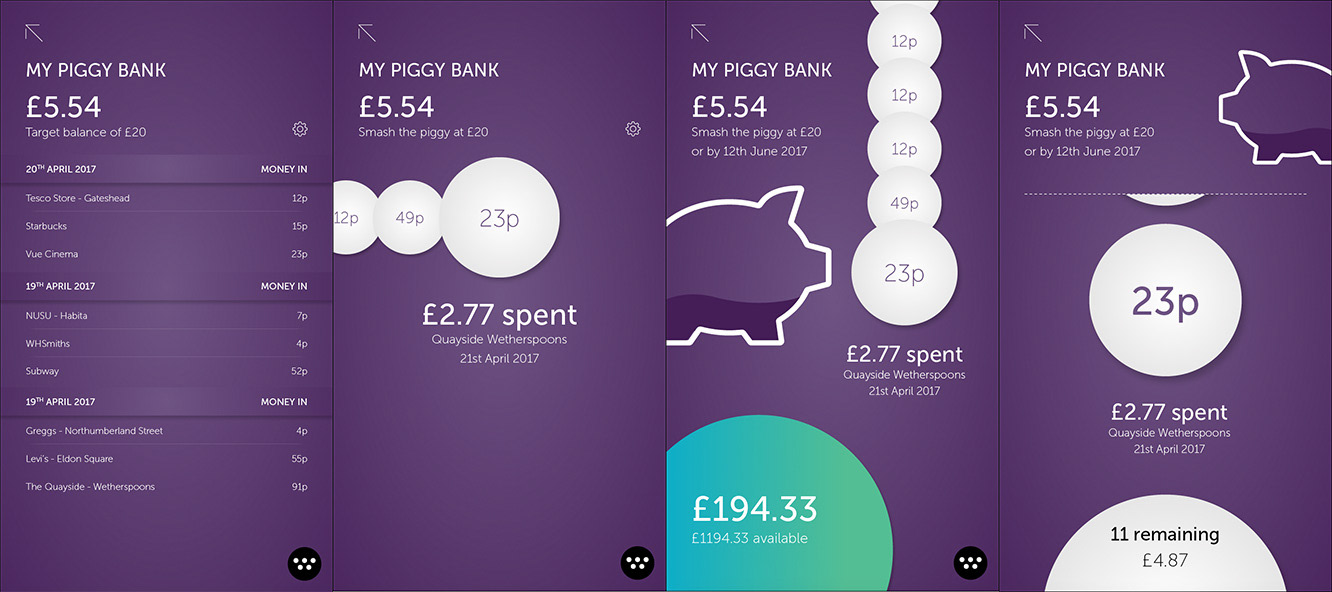 Final Solution

A walkthrough demo of a Student Account, showing off the new revolutionary features to assist the financially unstable student, as well as conforming and pushing the limits of Atom Bank's signature user interface and design principles.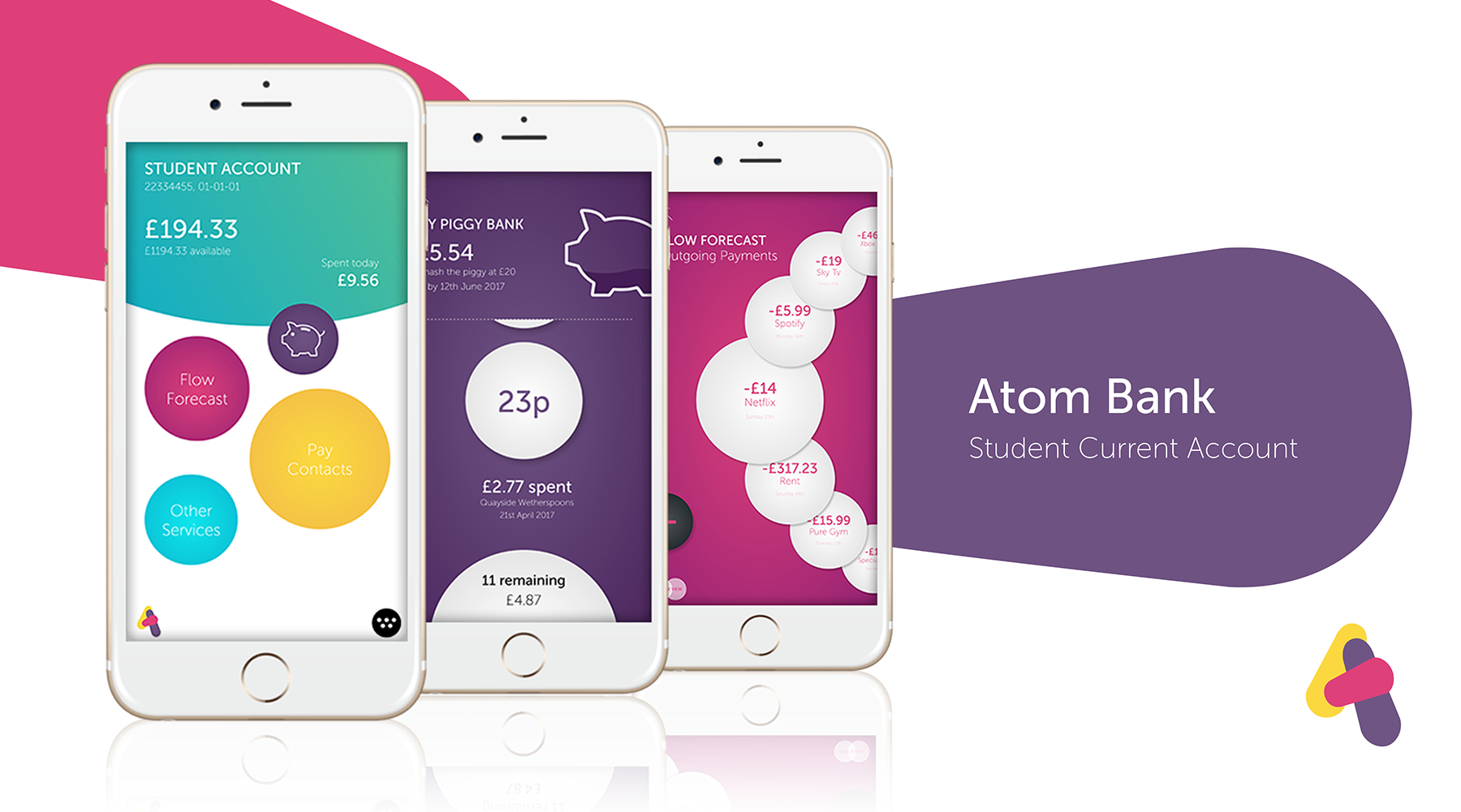 Role:
UX Researcher, UI Designer, UX Designer
Tech & Resources: 
Illustrator, InDesign, After Effects, Proto.io
Clients: 
University Project, Atom Bank